Join Date: Aug 2013
Location: California
Posts: 1,616
Thanks: 1,109
Thanked 903 Times in 591 Posts
Rep Power:
18
Finally!
---
So I wanted to tell you all that Parker (my dog who was diagnosed with Addison's disease after almost dying and being hospitalized) is doing much better. We are still trying to stabilize the correct dosage of his various medications. We are having a bday celebration for him this year with a little cake for him and his neighborhood friends this weekend--since we almost lost him, it is a special bday. He is such a blessing.
Oliver and Gemma are doing well. Just as cute as ever. No more eggs from Gemma since the last two. She is still a bit territorial/nippy tho. I have her now sleeping in a "sleep cage" to help with that. Also, she will almost lay in my hand now! Oliver now started say "Come on Z Z" when I go to get Cozette from her cage. Pretty cute. I love that little dude. He and Gemma get along better and better with each day---better than Cozette and Mina now LOL.
Mina and Cozette are such joys. Mina and I have definitely gotten a lot closer. Once she hit about a year old, she did a complete turn around from not being too interested in me to being all about me. She even likes snuggles now, which she didn't like before at all. It is weird how she seemed to change over night. She also makes kissing sounds and has managed to semi-potty train herself (she moves off of me to poop after giving me an alert sound). She is also not as assertive now and definitely fits more of the "typical" linnie profile. Ever since puberty when she bit me a few times, she never has again. I can't tell you how in love with linnies I am. They are just so adorable. And I don't need to tell you all how perfect little Cozette is. That is obvious. LOL.
Here are some pics of everyone.
PARKER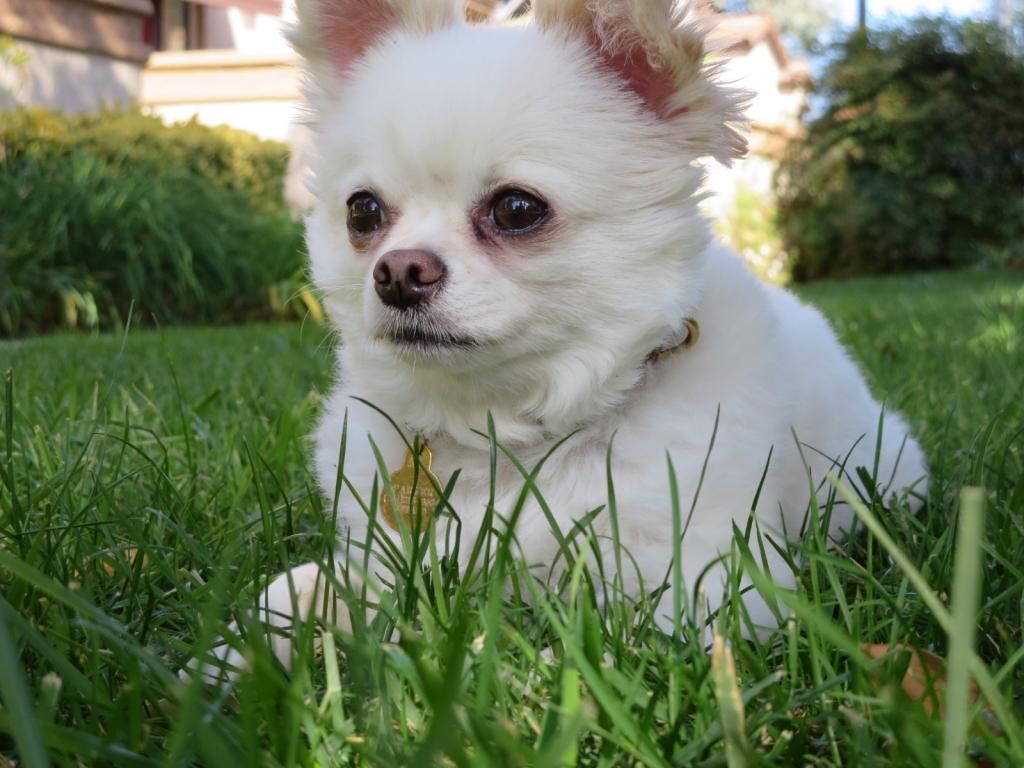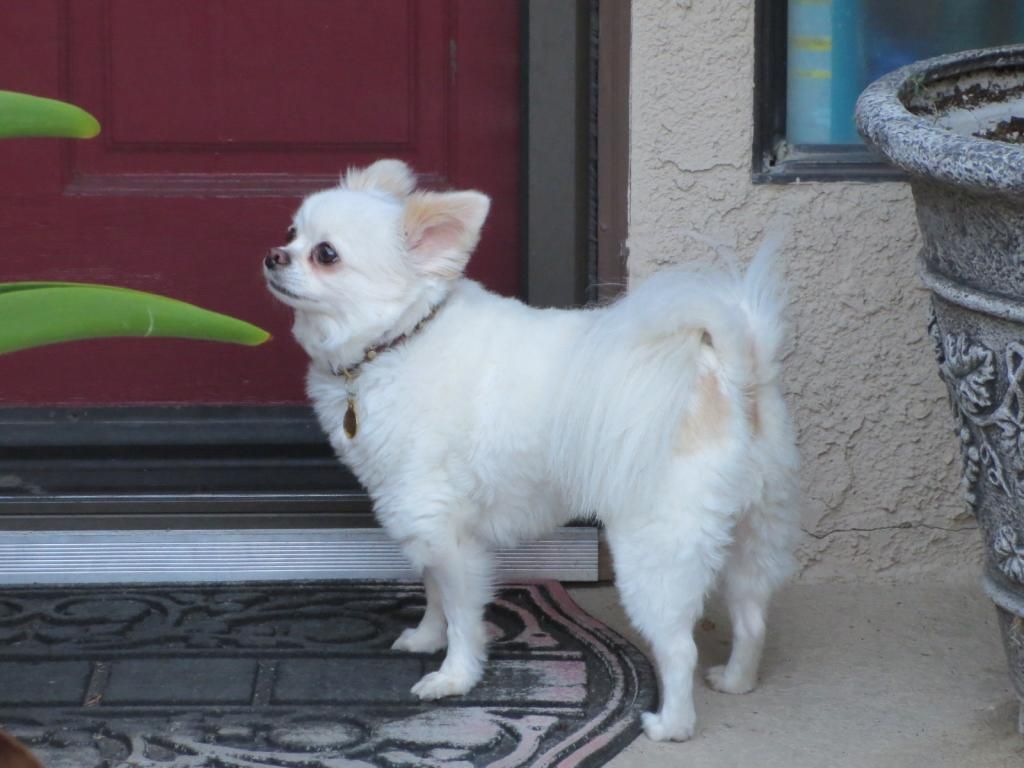 OLIVER & GEMMA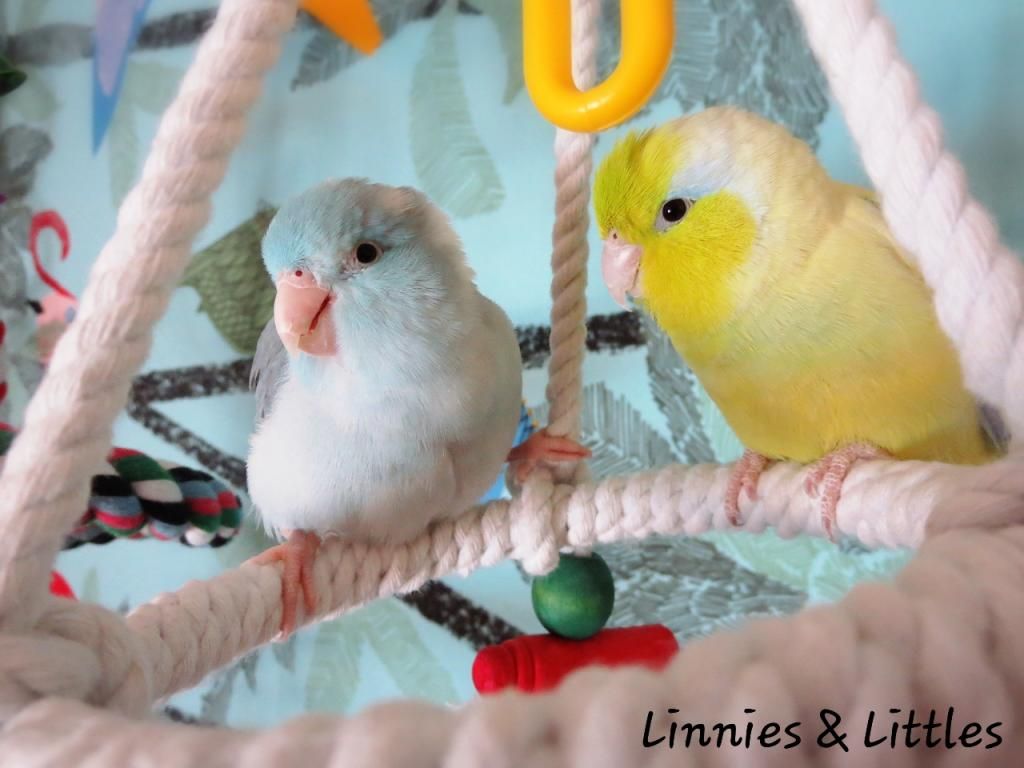 COZETTE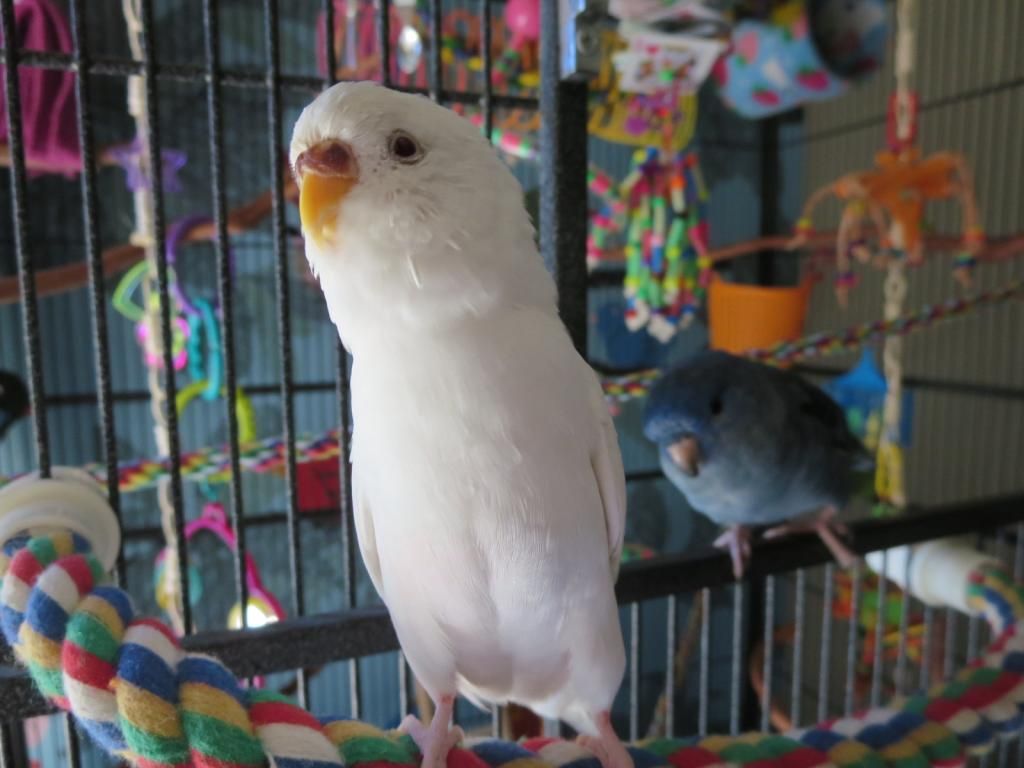 MINA
---
"Until one has loved an animal, a part of one's soul remains unawakened." ~Anatole France
Owned by & slave to:
Oliver,
Gemma,
Cozette, & the English Budgie Crew
| | |
| --- | --- |
| The Following 2 Users Say Thank You to 4thebirds For This Useful Post: | |
Join Date: Dec 2010
Location: UK
Posts: 17,661
Thanks: 1,593
Thanked 2,007 Times in 1,575 Posts
Rep Power:
100
Your critters are so beautiful! I'm very glad to hear that everybody is doing okay
---
- Alexandrine parakeets Kona, Peaches, George (missing), Holly (RIP), &
Orange winged Amazon parrot Paulie
Join Date: Jun 2013
Location: Germany
Posts: 1,647
Thanks: 1,255
Thanked 933 Times in 718 Posts
Rep Power:
14
I'm so happy to hear that Parker is better now.
I wish you a happy birthday party at weekend.
Your birdies are adorable as ever, have a happy time with all your fids!
Join Date: Jan 2013
Location: Syracuse, NY
Posts: 921
Thanks: 12
Thanked 450 Times in 340 Posts
Rep Power:
10
They are all so adorable!!
Glad to hear all positive updates!
YAY Parker! So glad to hear he's doing better. He's such a cutie.
The birds look great!

I noticed Cozette has eyes that look more long than round. I wonder if that's typical for Albino Budgies? Our Snowball has the same shape to her eyes...
---
Comet
Scooter
Snowball