Join Date: Dec 2010
Location: UK
Posts: 17,661
Thanks: 1,593
Thanked 2,007 Times in 1,575 Posts
Rep Power:
100
Ferris
---
Ferris is a male ferruginous hawk. They're gorgeous birds I have to admit
They can be sooo temperamental though and I wouldn't of even wanted to go near one when I was a beginner. Now I know my stuff a lot more I find them easier, but still they can be stroppy. They're also hard to hunt with. They need a lot of open space like falcons because even though they're of the broadwing buzzard species (buteos) they actually have long pointed wings like a falcon. It's really odd. They can hit some pretty cool speeds too. They're also pretty big, but in comparison to their bodies, they have pathetic feet and I've never known anybody with a male catch a rabbit
---
- Alexandrine parakeets Kona, Peaches, George (missing), Holly (RIP), &
Orange winged Amazon parrot Paulie
Join Date: Mar 2011
Location: Somewhere in Canada
Posts: 2,644
Thanks: 51
Thanked 104 Times in 64 Posts
Rep Power:
40
hey theyre from north america theyre our biggest buteo
theyre from the prairies.
we dont have them in my area but rarely theres stragglers. im jealous because my fiance seen one once here and i didnt get to see when IM the hawk watcher not him
---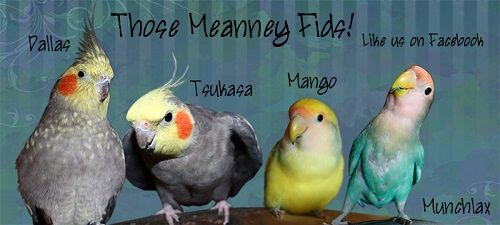 Those Meanney Fids FB Page:
http://www.facebook.com/pages/Those-...284656?fref=ts
Bird Information Photo Gallery:
http://s1282.photobucket.com/user/Me...?sort=3&page=1
All posts and photos of mine posted here are copyrighted by Casey Meanney. They are not to be reposted elsewhere without my permission.
Join Date: Jul 2011
Location: Minnesota
Posts: 2,434
Thanks: 0
Thanked 0 Times in 0 Posts
Rep Power:
24
That thing is AWESOME!!!!!
---
Kona-Green Quaker
Fred (so far)-Blue Quaker
I'll miss you
, Scully-African Grey
Ruby-Chocolate Labrador
Mylee-Black Toy Poodle
16 fish in a freshwater 38 gallon aquarium
Join Date: Dec 2010
Location: UK
Posts: 17,661
Thanks: 1,593
Thanked 2,007 Times in 1,575 Posts
Rep Power:
100
He is indeed
and yeah I know they don't often appear sadly, but I did see somebody posted some pictures on a site before and the bird was right in the middle of the city eating something!
---
- Alexandrine parakeets Kona, Peaches, George (missing), Holly (RIP), &
Orange winged Amazon parrot Paulie
Join Date: Feb 2011
Location: welland,ON
Age: 29
Posts: 993
Thanks: 33
Thanked 44 Times in 34 Posts
Rep Power:
15
Oh he's beautiful, what a cool bird.
---
H
Adorable
---
Thank you DallyTsuka for siggy
Join Date: Dec 2010
Location: UK
Posts: 17,661
Thanks: 1,593
Thanked 2,007 Times in 1,575 Posts
Rep Power:
100
he is
hehe
---
- Alexandrine parakeets Kona, Peaches, George (missing), Holly (RIP), &
Orange winged Amazon parrot Paulie