Join Date: May 2015
Location: Ontario Canada
Posts: 5,419
Thanks: 1,411
Thanked 663 Times in 576 Posts
Rep Power:
17
Village hunting for killer of favourite peacock
---
A village peacock has disappeared with increasing suspicions that it may have been murdered. The bird, known as Pat, became a loved resident of Thimbley, near Northallerton in North Yorkshire. Gunshots were reportedly heard last month and the village pet has not been seen in its usual tree since.
His arrival in the town remains a mystery, with one local villager explaining that he just turned up suddenly. "He turned up mysteriously in the first place, no one seems to know how he just arrived."
More info in the link
HERE!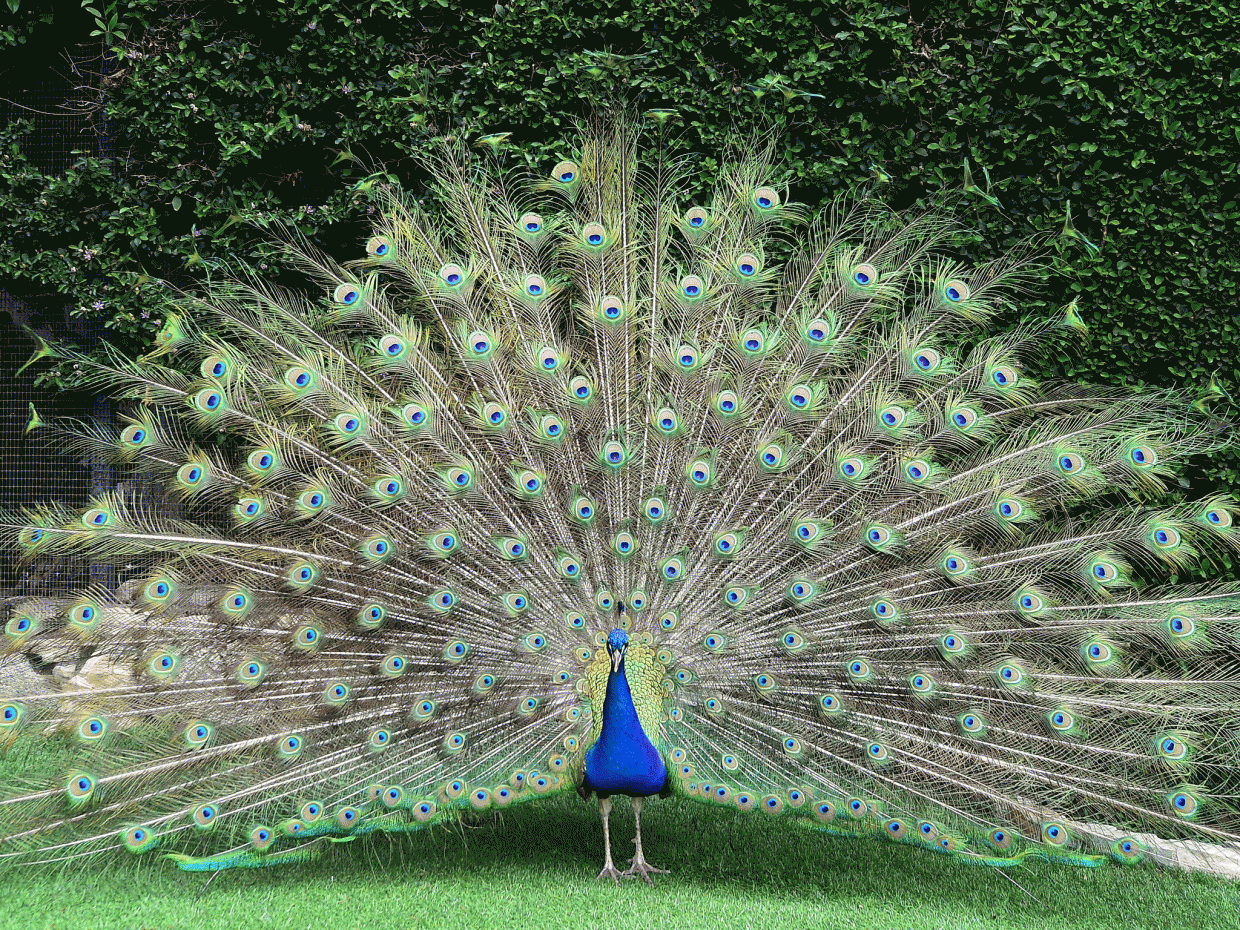 Join Date: Feb 2016
Location: So California
Posts: 825
Thanks: 0
Thanked 151 Times in 149 Posts
Rep Power:
11
What a magnificent bird. So sad he is not around. Hope nothing happened to him.
---
Sig designed by WillowNMurphy
Join Date: Aug 2016
Location: Winnipeg, Manitoba
Posts: 14
Thanks: 3
Thanked 2 Times in 2 Posts
Rep Power:
0
Oh my word! What a stunning bird! It's a pity he's not around any more
Join Date: Dec 2010
Location: UK
Posts: 17,661
Thanks: 1,593
Thanked 2,007 Times in 1,575 Posts
Rep Power:
100
That's awful. I really hope somebody hasn't done that. People can be incredibly cruel
---
- Alexandrine parakeets Kona, Peaches, George (missing), Holly (RIP), &
Orange winged Amazon parrot Paulie