Join Date: May 2015
Location: Ontario Canada
Posts: 5,178
Thanks: 1,410
Thanked 657 Times in 570 Posts
Rep Power:
16
LOL... silly goosesssss
---
Many years ago I had a flock of show pigeons they were called English Trumpeters.
They are large birds about the size of a 3 - 4 pd chicken and they have feathering growing out of their feet and legs.
It looks like they are walking on nests of amazing feathers.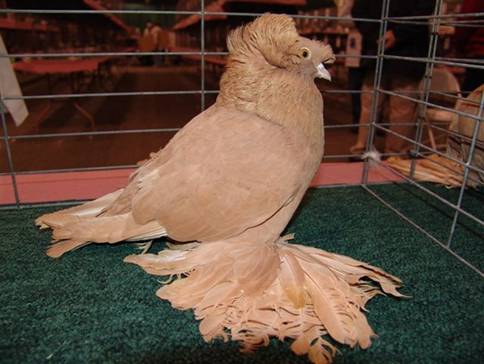 I had about 10 of these birds that use to hang out in the yard and come to the door to the back porch
and wait for us to give them seeds from our hands.
One time I left the door open by accident and they all walked in the house through the kitchen then into the dining room
then along a long hallway that led into the living room where we were watching tv.
I heard the strange clicking and rasping of their feathers and nails on the hardwood floor but it didn't dawn on me
what was happening and that these birds were in the house.
They stood at the doorway to the living room looking around and then stared at me with eyes that said,
" FOOD!"

"SEEDS!"

"NOW... or we won't leave!"



Cheeky buggas.