Join Date: Mar 2011
Location: UK
Posts: 2,115
Thanks: 275
Thanked 407 Times in 256 Posts
Rep Power:
24
haha the first 2 owls made me laugh with their vocals. The Asian Brown Wood Owl freaked me out, he's got a ghostly look about him
---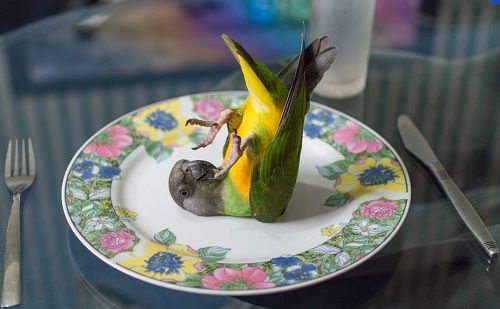 Aw so cute, the tiel babies starting hissing at the owls when they made a noise lol
---
Thank you DallyTsuka for siggy
Join Date: Dec 2010
Location: UK
Posts: 17,637
Thanks: 1,593
Thanked 2,007 Times in 1,575 Posts
Rep Power:
100
They remind me of monkeys
there are three at the centre, Woody and his parents!
---
- Alexandrine parakeets Holly, George, Koda &
- Crimson rosella Kasumi
Orange winged Amazon parrot Paulie
Join Date: Dec 2010
Location: Ohio, USA
Posts: 5,750
Thanks: 734
Thanked 474 Times in 379 Posts
Rep Power:
43
Will watch them as soon as I can!




---
DIGBY
4-year-old male Congo African Grey