Join Date: May 2015
Posts: 45
Thanks: 0
Thanked 42 Times in 22 Posts
Rep Power:
0
General update. Some losses. A new addition and some questions.
---
So I haven't posted in a while. Lots of things happened since I was here last. First the bad news. A cat got into my home and killed 3 of the birds. Comet the baby Alex, perdita the female plum head and Jerry the pigeon. Luckily Buddy, pongo and tom got saved. we got another female fantail and her name is Tutu.
Then today i was given a 9 month old sun conure. we are calling him Ollie.
He is bred in captivity but is not hand trained. My question is what do i do to get him to trust me and eventually hand train him? What do they like to eat? Can someone tell me about sunnies?
Join Date: May 2015
Posts: 45
Thanks: 0
Thanked 42 Times in 22 Posts
Rep Power:
0
Join Date: Sep 2013
Location: Calgary, AB
Posts: 621
Thanks: 75
Thanked 339 Times in 268 Posts
Rep Power:
9
beautiful Baby! Sorry about your other Losses that can be tough....
---
Thanks ~Drini~ (Other Forum)
Rest in Peace...
(Trixster) 03/17/2000
Join Date: May 2015
Location: Ontario Canada
Posts: 5,179
Thanks: 1,410
Thanked 657 Times in 570 Posts
Rep Power:
16
That's sad about your losses.

Good luck with your sunny its a beautiful bird.
---
Join Date: Aug 2012
Location: Auckland NZ
Posts: 464
Thanks: 129
Thanked 287 Times in 179 Posts
Rep Power:
15
That suck's badly. So sorry for the horrible loss.
I am not sure what I can tell you about Sun Conures.
The two I have dealt with were both great. The only down side is they can be loud when they are not getting their way, and they are very head strong.
You should be able to tame it within reason. May never become cuddly, though a lot of them can become super cuddly.
Poppy a humanised Sun.
---
A tribute to my lost ones. RIP.
| | |
| --- | --- |
| The Following 2 Users Say Thank You to clawnz For This Useful Post: | |
Join Date: Jun 2013
Location: Germany
Posts: 1,647
Thanks: 1,255
Thanked 933 Times in 718 Posts
Rep Power:
13
I'm so sorry for the terrible accident with the cat.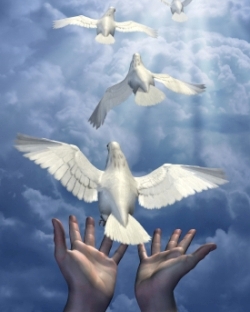 RIP, little ones.
Your sun conure is beautiful. I wish you a long and happy friendship.
So sorry for your loss.
Sunny is beautiful and like any bird, you will need lots of patience to earn Sunny's trust and love. But the rewards are great when you do.
---
Comet
Scooter
Snowball