Curious
---
I have been on several parrot sites while researching birds. I have noticed many people talk about birds they use to have. Not birds that died, but birds they use to own. Not birds they took care of at work. Birds they use to own. Some people have had many pet birds in their past.
What happened to those birds? What are some reasons you no longer have them?
Just curious, because I come to these forums for insight, advise, and knowledge. Many people warn you to research before you buy and avoid having to rehome a bird. So, where did the birds go?
Thanks, Sheila
Join Date: Dec 2010
Location: UK
Posts: 17,670
Thanks: 1,593
Thanked 2,010 Times in 1,578 Posts
Rep Power:
101
Many people sadly have to rehome their birds for all kinds of different reasons whether it be reasonable or not. I have rehomed a breeding pair of parrotlets, a breeding pair of quaker parrots and a breeding budgie. Only because at the time I wasn't able to give them what they needed. I also used to have hundreds of budgies, a bunch of cockatiels and some quails when I was young but my granddad rehomed them all for me, which upsets me a lot. But after that I got Chalkie my Harris' hawk. Many breeders can happily sell their breeding birds they no longer want but it really upsets me!
---
- Alexandrine parakeets Kona, Peaches, George (missing), Holly (RIP), &
- Orange winged Amazon parrot Paulie
- Black capped lory Charlie
- Red fronted kakariki Bilbo
Join Date: Jul 2011
Location: Minnesota
Posts: 2,434
Thanks: 0
Thanked 0 Times in 0 Posts
Rep Power:
25
Scully my grey lived with me for a while because the owners desided that he would live longer than them. Then they missed him though because he lived with them for 17 years. So I gave him back... After that I got my quakers because once you have a bird and you like taking care of it, you can't get out of the avain world!
---
Kona-Green Quaker
Fred (so far)-Blue Quaker
I'll miss you
, Scully-African Grey
Ruby-Chocolate Labrador
Mylee-Black Toy Poodle
16 fish in a freshwater 38 gallon aquarium
Circumstances change... Sometimes it is better for the bird or pet to be rehomed to a new family.

A couple of my birds I have homed from friends who could no longer keep them.
---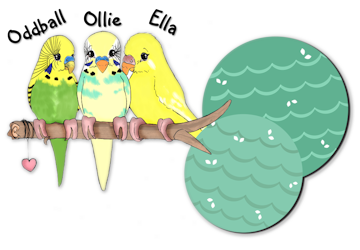 The Outdoor Flock - Sunny, Violet, Harry, Flash, Lime, Coconut, Elvis, Scarlett, Iris and Nala.
The Indoor Flock - Oddball, Ollie and Ella
The Cockatiels - Lucky, Poppy, Luke and Star
The Canaries - Quasi, Modo and Hetty.
The African Grey - Jaz
The Rosella - Ron
The Kakariki - Kiki
The Indian Ringneck - Bertie
The Puppy - Holly
+Aviary Canaries, Quail, Rabbits, Leopard Gecko and Fish.
Join Date: Dec 2011
Location: Houston, TX
Posts: 156
Thanks: 0
Thanked 1 Time in 1 Post
Rep Power:
10
I got into a huge legal mess with my HOA thanks to my neighbor because of our Sun Conure; she filed countless complaints so we have to let him go he lives now in the house of an HPD (Houston police) officer and his family so he is taken care of.
Join Date: Sep 2011
Location: south coast UK
Posts: 2,789
Thanks: 68
Thanked 107 Times in 93 Posts
Rep Power:
25
I rehomed my Ducorps' too as she was demanding and I was very poorly when I had my son and they told me it'd take 6 months to recover.
When I got back from hospital she wouldn't let me sleep.
I knew an older couple who I'd sold a baby tiel too that had loved her when they came.
I rehomed her with them. She was viscous and would have taken the babies finger off if it had got near.
It was absolutely the right thing to do and she was spoilt rotten!
Sometimes though I wish they'd kept in touch cos I wonder how she is?
---
x2
x3
Please like me on Facebook
Kamelina-Kreations
Kamelinajewelery.wix.com/kamelina-kreations
Join Date: Mar 2012
Location: CA
Posts: 28
Thanks: 0
Thanked 0 Times in 0 Posts
Rep Power:
0
I use to rescue/foster. The birds I've talked about (I'm on talk parrotlets way more often) were all housed in my house. But, they weren't my "personal pets". Although some of them I had for several years - could be because of behavioral issues, taming, just not finding the right home etc. But, once they did find a suitable home, they would be adopted. I've had birds for close to 12 years now, and probably a good 8 of those years was donated to fostering/rescuing.

Although I would have kept all those birds if I could, but it was better that they also got homes that fully suited their needs. Where they could be the only bird, or with one or two others. Not 12-15. LOL.....

Either way, it was a good experience. I got the privilage to work with many different species and learn about them also. Unfortunately, I don't foster or rescue anymore, really. I've done a few parrotlets, but we started a family and just don't have the time to donate like I once did. It was a full time job! Maybe sometime in the future I would again, but I would maybe like to look at breeding instead as I've never experienced that aspect of bird ownership. Well see though...
---
"Grumpy Bear likes to make up grumbly, nonsense words to express himself.
He's often grouchy and complaining,
but everyone knows beneath his frown is a heart of gold!"
Grumpy - DOB - 09/14/2011
I think breeding would be interesting and a lot of hard work, but I know my husband wouldn't go for it. I have contacted a parrot rescue about volunteering one day a week.