Join Date: Apr 2012
Location: Ontario, Canada
Posts: 537
Thanks: 0
Thanked 1 Time in 1 Post
Rep Power:
11
Haven't been on for a while :(
---
Hey guys
I know I haven't been on for a while life got soo busy I got a new job! I'm really happy with it and I currently decided to lose some weight using insanity workout DVDs and oh boy they are intense. Anyways I'm gona try and keep up but Me and Phoenix really missed you guys
Oh I also just recently took Phoenix and Princess to the cottage it was Phoenix' first time and the first day he was scared but the second day he was flying around the cottage and up tp his evil plans which was stealing candy from my brother who would attempt to put it in his mouth before phoenix grabbed it and flew off which then we all chased after him to get it back
he was not happy when we got it back and he got locked up in his cage
that's the life living with a quaker lol always up to no good
I love him
---
Join Date: Mar 2011
Location: UK
Posts: 2,115
Thanks: 275
Thanked 407 Times in 256 Posts
Rep Power:
25
Hey welcome back! Nice to hear from you and Phoenix again.
---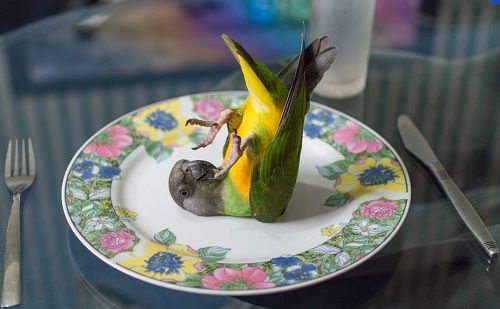 Join Date: Apr 2011
Location: Alberta,Canada
Age: 25
Posts: 2,188
Thanks: 81
Thanked 87 Times in 72 Posts
Rep Power:
25
Welcome back!!


Sent from my iPhone using Tapatalk
---
Icicis- Green cheek conure
Shaylee- Bichon Frise
Join Date: Dec 2010
Location: UK
Posts: 17,661
Thanks: 1,593
Thanked 2,007 Times in 1,575 Posts
Rep Power:
100
Welcome back
---
- Alexandrine parakeets Kona, Peaches, George (missing), Holly (RIP), &
Orange winged Amazon parrot Paulie
Join Date: Jul 2011
Location: Minnesota
Posts: 2,434
Thanks: 0
Thanked 0 Times in 0 Posts
Rep Power:
24
Haha that sounds about like a quaker...
Great to see you on again.
---
Kona-Green Quaker
Fred (so far)-Blue Quaker
I'll miss you
, Scully-African Grey
Ruby-Chocolate Labrador
Mylee-Black Toy Poodle
16 fish in a freshwater 38 gallon aquarium