Join Date: Aug 2012
Posts: 160
Thanks: 0
Thanked 13 Times in 9 Posts
Rep Power:
8
Between Senegal and gcc, which is the easier bird?
---
The easier bird to raise and have a good relationship with without as much possible behavioral problems? Would appreciate responses with people with personal experience with both birds. Basically, which bird would you recommend to someone who is newer to bigger birds?

Please try to stick to the topic
Join Date: Mar 2011
Location: UK
Posts: 2,115
Thanks: 275
Thanked 407 Times in 256 Posts
Rep Power:
25
It is easier for me to raise the senegal and have a good relationship with him, he is not high maintenance like the conures. Bear in mind all my birds are not clipped, so what I mean by high maintenance is the conures are very flighty, they're all over the place and out of control most time when they're not in their cage. If you clip your fids then you will not have same problem as me, they both are equally as good if they're clipped. It just depends on your situation, if yours is anything like mine then I would recommend a senegal over a green cheek.
---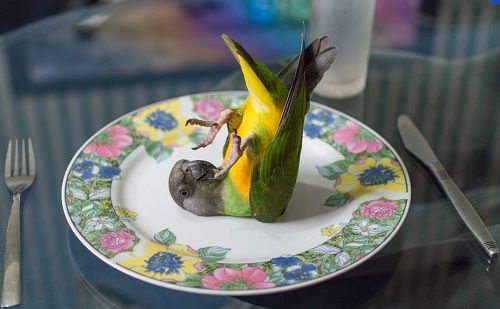 Join Date: Dec 2010
Location: UK
Posts: 17,661
Thanks: 1,593
Thanked 2,007 Times in 1,575 Posts
Rep Power:
100
I find my green cheeks to be very easy bird to get along with. My guys are wonderful and all have their own unique personalities. I clip currently but I don't like to do so, but while I'm not living in my own home it isn't 100% bird safe. I find green cheeks very easy to hang around with. I don't have a sennie but tippas Duke seems to be very different to all of the others I have heard of. He seems very sweet and laid back whereas many others have had a bad attitude
---
- Alexandrine parakeets Kona, Peaches, George (missing), Holly (RIP), &
Orange winged Amazon parrot Paulie
Join Date: Mar 2011
Location: UK
Posts: 2,115
Thanks: 275
Thanked 407 Times in 256 Posts
Rep Power:
25
Those senegals you've read about with bad attitude are probably senegals that have been rehomed many times over. You get those inexperienced people adopting older senegals thinking they can be easily tame like budgies, then when they don't succeed with taming they complain that senegals have bad attitude.

Senegals are very well bonded to their owners if brought up from young, of course a senegal's going to have a attitude if people keep throwing new owners at them, from one owner to the next many times over. If you buy a young handfed baby, you raise him how you want him to be - he will never hurt you.
---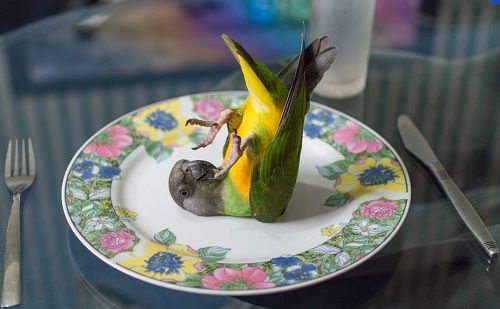 ---
Last edited by tippa; 09-21-2012 at

01:16 PM

.