Join Date: Apr 2012
Location: Ontario, Canada
Posts: 537
Thanks: 0
Thanked 1 Time in 1 Post
Rep Power:
11
Candle making bad for birds?
---
Hey guys
So I love hobbies and I decided I want to try candle making, I know you should never have candles lit because it's bad for a birds health and I never light candles but I'd like to make it and it includes boiling wax. Does anyone make candles I heard you can use soy wax and it's better then peripharon(not sure if that's spelled right) or bee wax...anyone make candles? Anyone know which is best? Thanks in advance
---
Join Date: Mar 2011
Location: UK
Posts: 2,115
Thanks: 275
Thanked 407 Times in 256 Posts
Rep Power:
25
I have not ideas about candle making but a thought had just crossed my mind - you could try to make your candles in shape of quaker birds
Maybe other bird species too, wouldn't that be a interesting hobby
---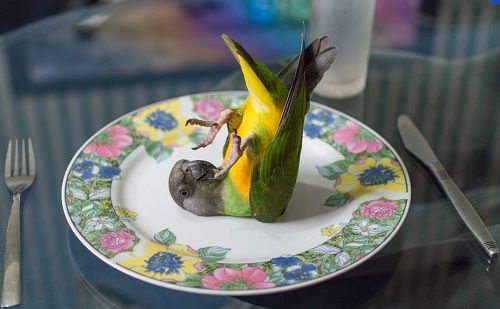 ---
Last edited by tippa; 11-12-2012 at

11:13 AM

.
Join Date: Dec 2010
Location: UK
Posts: 17,661
Thanks: 1,593
Thanked 2,007 Times in 1,575 Posts
Rep Power:
100
One thing I couldn't tell you
I am super safe about things I don't know about. Wait until somebody tells you before you do. Better safe than sorry!
---
- Alexandrine parakeets Kona, Peaches, George (missing), Holly (RIP), &
Orange winged Amazon parrot Paulie
Join Date: Apr 2012
Location: Ontario, Canada
Posts: 537
Thanks: 0
Thanked 1 Time in 1 Post
Rep Power:
11
Ya I never really light candles don't like the strong smell and I know it's bad for his respiratory system it would be just to do as a hobby I love trying hobbies but I'd have to melt the wax anyways I checked out the supplies at michaels and it's gona cost me around $60 to make an $8 candle unless theirs a cheaper way I don't think il be trying this lol. Thanks anyways guys
---