Join Date: Aug 2011
Location: Brighton, UK
Posts: 58
Thanks: 0
Thanked 0 Times in 0 Posts
Rep Power:
9
is this normal
---
I have a yellow sided green cheek conure and i noticed his poop looked a bit off. I looked on the sticky about bird poo but couldnt decide and wanted your opinion on it. Ive only had him a week so im new to all of this.
Anyway heres a picture i took of it today: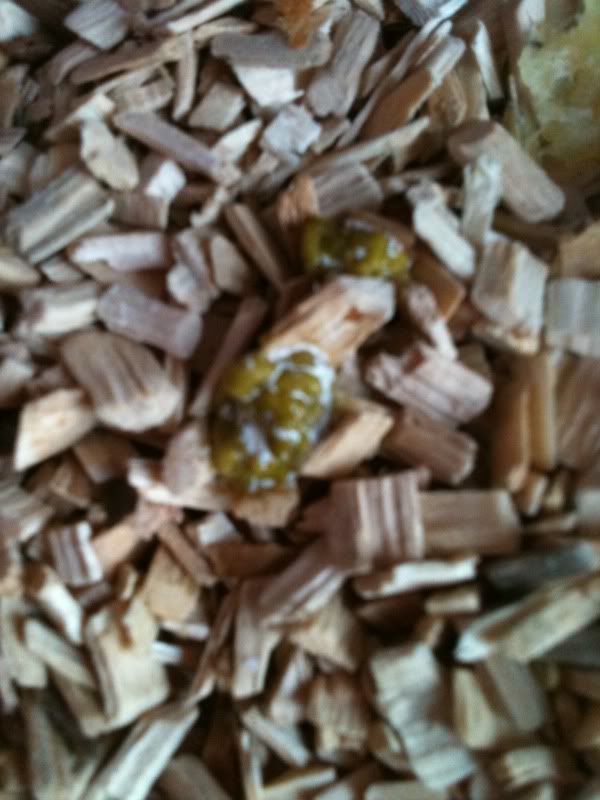 Join Date: Nov 2009
Location: Indiana, USA
Posts: 3,142
Thanks: 0
Thanked 2 Times in 2 Posts
Rep Power:
40
I'm no pooh expert, but I don't see a problem with it.
It's not too dark, which is what I would be worrying about in a new bird.
Do you have an appointment for a well-bird check? I do like to have a fecal done by my avian vet when I get a new bird. Other than that, I only worry if they are eating enough when they first come home, and if they are not, the pooh turns very, very dark green or even black.
---

Thanks Shivani for the awesome siggy!
X2
Stanley (bourkes), Roni (senegal), Elisa (lineolated parakeet) and Doug (pacific parrotlet), Daisy (maximilian pionus), Shira (green cheek conure), Ashlynn, (grey), Taylor (princess of wales parakeet), Joelle (quaker), Benny (cockatiel)
Join Date: Aug 2011
Location: Brighton, UK
Posts: 58
Thanks: 0
Thanked 0 Times in 0 Posts
Rep Power:
9
I have an appointment for him today to have a check up
. I read that it was meant to be like an army green colour I think and his was like that Tuesday and then yesterday they were like the picture I posted. He's eating fine and he's had fruit and veg since he's been here. Hopefully it's nothing to worry about
Ya that's a good dropping. The colors change just a bit depending on what they eat. Its solid looking to me.
Join Date: Dec 2010
Location: UK
Posts: 17,661
Thanks: 1,593
Thanked 2,007 Times in 1,575 Posts
Rep Power:
100
I think it's a good poop. My conures are often like this when he hasn't had his fruit or veg (he gets it in the morning).
---
- Alexandrine parakeets Kona, Peaches, George (missing), Holly (RIP), &
Orange winged Amazon parrot Paulie
Join Date: Dec 2010
Location: Ohio, USA
Posts: 5,750
Thanks: 734
Thanked 474 Times in 379 Posts
Rep Power:
43
Kiki's poo has always been a bit watery. I think it's just normal for her though.




---
DIGBY
4-year-old male Congo African Grey