Pickles
---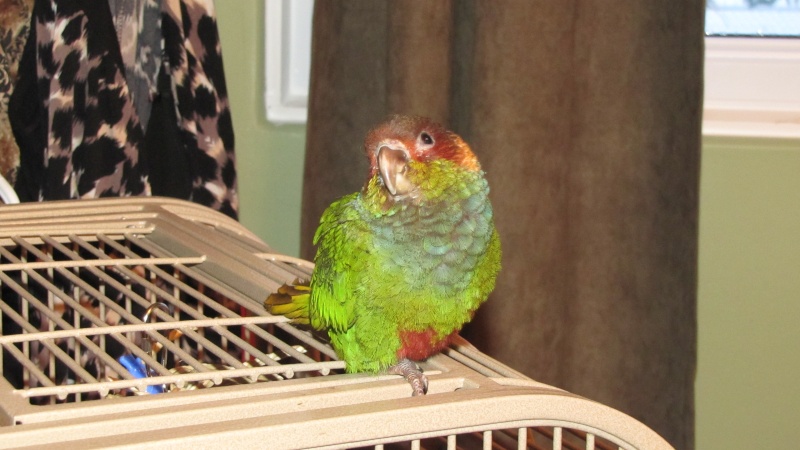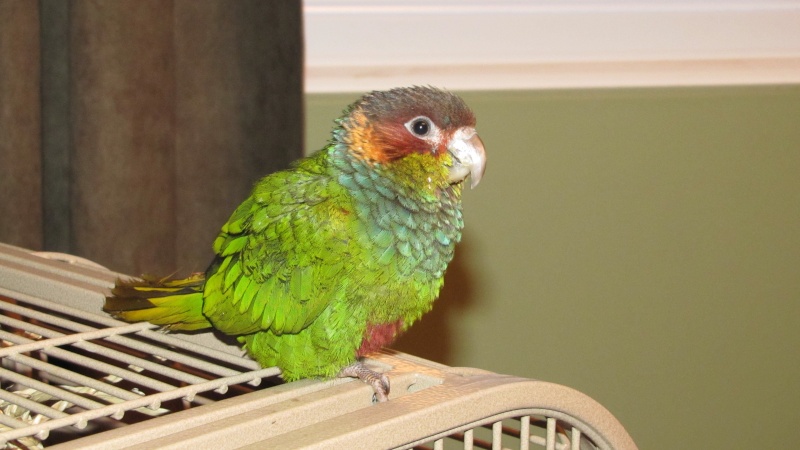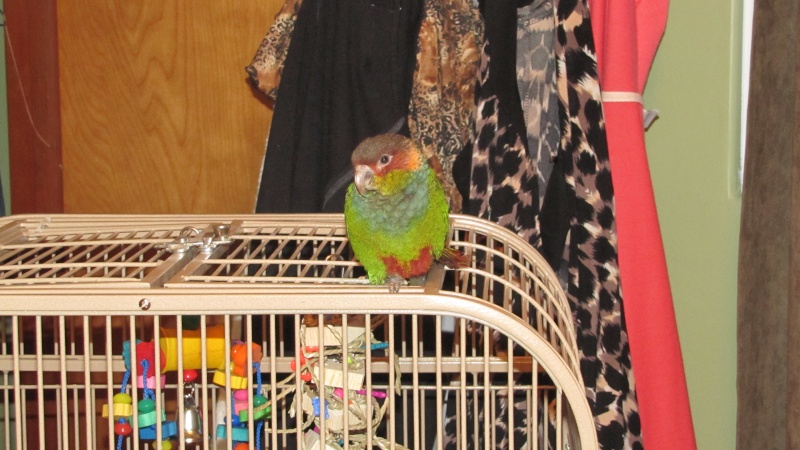 My baby is home, safe & sound. All the way home in the car, we were talking & I swear he was saying hello. Anyways, our 6yr old loves to name our birds so he named him/her....you ready? Pickles is his namo. ROFLMAO I like it! It's not fruit but.....so I have some pics to add. He's in my bedroom with me, on top of his cage for quaratine
---

Oh wow... he's gorgeous!! I'm glad he arrived safe and sound
Thanks Jenny. He's really really sweet. And he just had his first bath. He's eating well, not scared of his new toys, house, my dogs, nothing so the breeder did exactly what I'd expect when raising him! YAY I'm happy because some only "handfed" & think that does it all....
---

Join Date: Dec 2010
Location: Ohio, USA
Posts: 5,750
Thanks: 734
Thanked 474 Times in 379 Posts
Rep Power:
43
Oh my gosh! Pickles is adorable!! And that is cute.
Congratulations on your new bird. I'm glad he got home safely.
Join Date: Dec 2010
Location: UK
Posts: 17,661
Thanks: 1,593
Thanked 2,007 Times in 1,575 Posts
Rep Power:
100
Pickles is beautiful
---
- Alexandrine parakeets Kona, Peaches, George (missing), Holly (RIP), &
Orange winged Amazon parrot Paulie