Coffee anyone??
---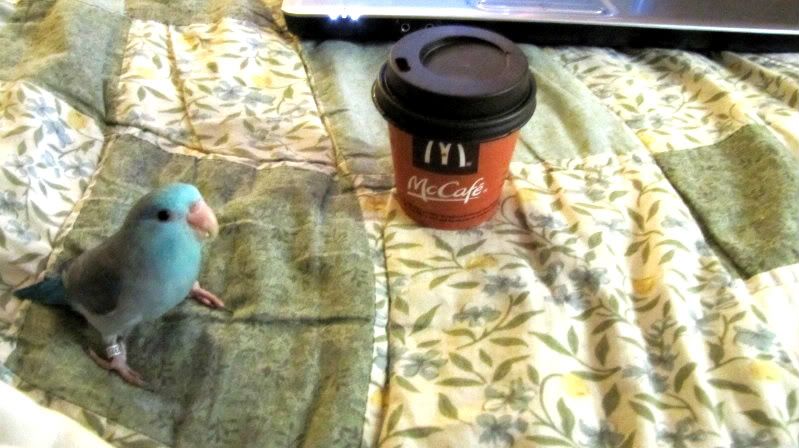 What's wrong with this picture?
---

Join Date: Dec 2010
Location: UK
Posts: 17,661
Thanks: 1,593
Thanked 2,007 Times in 1,575 Posts
Rep Power:
100
The coffee is super tiny but still bigger!?
---
- Alexandrine parakeets Kona, Peaches, George (missing), Holly (RIP), &
Orange winged Amazon parrot Paulie
Hee hee the coffee cup is a "taster" coffee cup & so darn cute...like my little Beeper.
---

I was gonna say the same - the coffee is too small!! Beeper looks as confused as we are lol
Join Date: Dec 2010
Location: Ohio, USA
Posts: 5,750
Thanks: 734
Thanked 474 Times in 379 Posts
Rep Power:
43
Aww what a cute coffee cup haha!




---
DIGBY
4-year-old male Congo African Grey
Ha ha! I was thinking that coffee cup looked miniature. What a cutie!
n'awwh so tiny!
---
omg. so cute.
---
--Abby's Kiki is my avatar!
she is beautiful!--