Join Date: Mar 2011
Location: UK
Posts: 2,115
Thanks: 275
Thanked 407 Times in 256 Posts
Rep Power:
25
Odd way to eat! (Video)
---
Here is my dear friend Duke(Senegal) at 15 weeks old. He has a unique way of eating his food, instead of picking up the food with his beak, he's using his foot and reaches down into the food bow to pick up his food.
‪Odd way to eat‬‏ - YouTube
---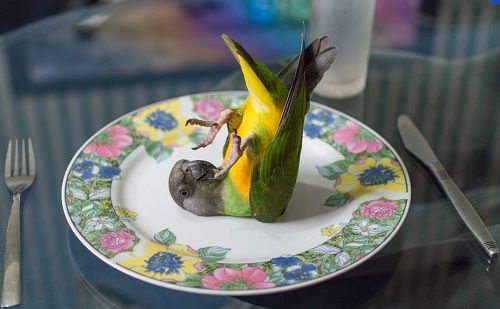 that's absolutely adorable!!
Too cute!! What a beautiful bird!!
Join Date: Dec 2010
Location: Denver
Posts: 1,048
Thanks: 0
Thanked 12 Times in 9 Posts
Rep Power:
16
I love that, Maxx uses his foot all the time to eat.
---
Join Date: Dec 2010
Location: UK
Posts: 17,661
Thanks: 1,593
Thanked 2,007 Times in 1,575 Posts
Rep Power:
100
that is so cute! My kakarikis do that
---
- Alexandrine parakeets Kona, Peaches, George (missing), Holly (RIP), &
Orange winged Amazon parrot Paulie