Join Date: Mar 2011
Location: UK
Posts: 2,115
Thanks: 275
Thanked 407 Times in 256 Posts
Rep Power:
25
I think my Conure can say hello
---
Please tell me if you can hear my Maroon Bellied (Tai) has said hello twice in this video. He is not attacking my GCC but just chasing my GCC off in this video cause he wanted all the attentions to himself, they are best buddies really.
‪Hello‬‏ - YouTube
---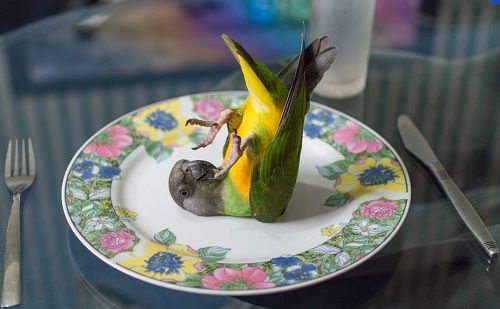 Join Date: Apr 2011
Location: Alberta,Canada
Age: 24
Posts: 2,188
Thanks: 81
Thanked 87 Times in 72 Posts
Rep Power:
25
Ya i think i can hear him say it! the first time about 16 seconds in!
Join Date: Mar 2011
Location: UK
Posts: 2,115
Thanks: 275
Thanked 407 Times in 256 Posts
Rep Power:
25
hehe, thanks
---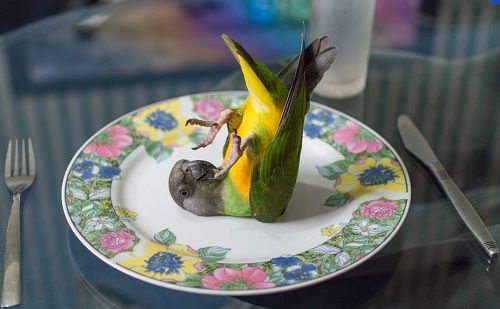 Join Date: Dec 2010
Location: UK
Posts: 17,661
Thanks: 1,593
Thanked 2,007 Times in 1,575 Posts
Rep Power:
100
I think I heard it too
---
- Alexandrine parakeets Kona, Peaches, George (missing), Holly (RIP), &
Orange winged Amazon parrot Paulie
Join Date: Nov 2009
Location: Indiana, USA
Posts: 3,142
Thanks: 0
Thanked 2 Times in 2 Posts
Rep Power:
40
I have a hard time hearing Shira, too. Yesterday she said "good morning" to me very clearly, but I was right beside her. I think she talks a lot more than I notice because her voice is so soft and sweet. Daisy says "good morning" all the time. I find my birds love to pick up on one another's phrases.
---

Thanks Shivani for the awesome siggy!
X2
Stanley (bourkes), Roni (senegal), Elisa (lineolated parakeet) and Doug (pacific parrotlet), Daisy (maximilian pionus), Shira (green cheek conure), Ashlynn, (grey), Taylor (princess of wales parakeet), Joelle (quaker), Benny (cockatiel)
Join Date: Dec 2010
Location: Ohio, USA
Posts: 5,750
Thanks: 734
Thanked 474 Times in 379 Posts
Rep Power:
43
I've heard Kiki try to say "I love you" one night, but she never caught onto it after that. She repeats my whistles well, and she might be saying Kiki as I say it ALL the time, and I'd kind of be surprised if she didn't say it, but because the way I say it sounds like a whistle, I might be mistaking it for a whistle. Think about it....A wolf whistle, and then say "Kiki" enthusiastically in the same tone. It's really similar.




---
DIGBY
4-year-old male Congo African Grey