Join Date: Dec 2010
Location: UK
Posts: 17,637
Thanks: 1,593
Thanked 2,007 Times in 1,575 Posts
Rep Power:
100
A sad tale with a happy ending [pictures]
---
Hello guys, sorry I haven't been around much. Life sort of gets in the way some times and I'm trying to get everything back on track. All of the creatures are okay. I'm having a fantastic breeding season with the birds this year, most of my reptiles are doing well except for losing a couple but I've also picked up a few rarer animals that I have had the opportunity to take on (will make a separate thread on), my dogs are doing great, cats fine, frog is still fat etc. The usual. There is however a new addition to our menagerie, a bird...
6 months ago I saw a free to good home advert on preloved. Yellow Indian ringneck free to good home cannot fly 21 years old. Oh no, I thought. So many people could take advantage of the situation and sell her on. I found myself messaging the owner immediately. There were no photos nor was I sent any. Next thing I know I'm making the journey to collect this poor creature
I get to the house which was little over an hours drive away and I'm greeted by a very friendly family. The first thing I see when I walk in is a Congo grey looking rather cross that I had entered his home. Okay, they're bird owners already, good. I look across the room and in a large cage is a female lutino Indian ringneck looking rather sorry for herself. She had a bowl full of sunflower seeds (as they claimed she couldn't eat anything else), 1 toy that wasn't worth playing with and 2 dowel perches that she couldn't get around on very well
I was told that the birds name was Squishee, as their young child had named her. I promised I would keep the name for him. The owner went to catch her up in the cage and she fell harshly to floor with a great thud. It made me cringe. She really couldn't fly. I then had to watch her roll around on her back, screaming her lungs out in fear attempting to get back up again. She attempted to climb the bars but kept slipping back off. A towel was thrown over her and she was put into my carry cage. I asked a few questions, like, how long they'd had her, why is she like this etc. and has she been vetted. They had taken her to a vet, meaning well, but they said there's nothing to be done except for keep her comfortable
WARNING: WHAT I AM ABOUT TO TELL YOU NEXT IS GRAPHIC AND MAY BE UPSETTING TO THOSE READING THIS
I had thought that perhaps she had always been a disabled bird.? Maybe she had been in an accident like flying in to a window even? Many IRN kept as pets in the country are sadly aviary birds who do not belong in our homes, a window hit would be a common situation for most if not provided with the correct safety measures. I asked if they knew what had happened to her and well, it's not pretty
She is 21 years old. She has been passed around many homes and was originally an aviary bird. The family who owned her before me had seen her get passed around as they knew the people involved. They had had a phone call asking for them to take on the bird as it was no longer wanted by another family (not the people who owned her at the time but somebody they knew). Their teenage son had lost him temper, threw her at a wall and trod on her... because she was screaming...
It's hard to stomach... it baffles me how anybody can do something to such an innocent being. I've cried for her and my family have cried for her. Her phobia and hatred of humans is saddening and knowing that she does not trust us though we're only trying to help is awful. Watching her struggle to get around is painful. We put her in a small cage with a towel in the bottom for the last few months so she can settle and recover but she's moving into a much more suitable cage within the next few days hopefully. It's a double stack but the section is large enough to accommodate platforms and easier ways to get around for her while still allowing her space
She won't touch toys. In fact, she screams blue murder when they're in the cage. It's going to take a long time to get her to play and I don't know how much time we've got left with her. I just want to keep her comfortable. The good news is that she is no longer eating sunflower seeds at all. I have completely removed them from her diet. She is still being fed seeds but they're a considerably less fatty mix. She is also limited to how many nuts she can have. She devours fresh food readily and enjoys soaking it in her water bowl. She was covered in dirt when we got her but after misting her every other day we have managed to get her preening and keeping herself in tip top condition. She is living a much better life than she was, that's for sure
Anyway, it's late at night and I'm extremely tired. I just wanted to introduce her and tell you a bit about her story. Photos are coming your way riggggghht now!
In the carrier on the way home. You can see the damage to her feathers from falling on her back all the time in that first photo
Note the dirt build up around her neck where her 'ring' is
Her feathers were dull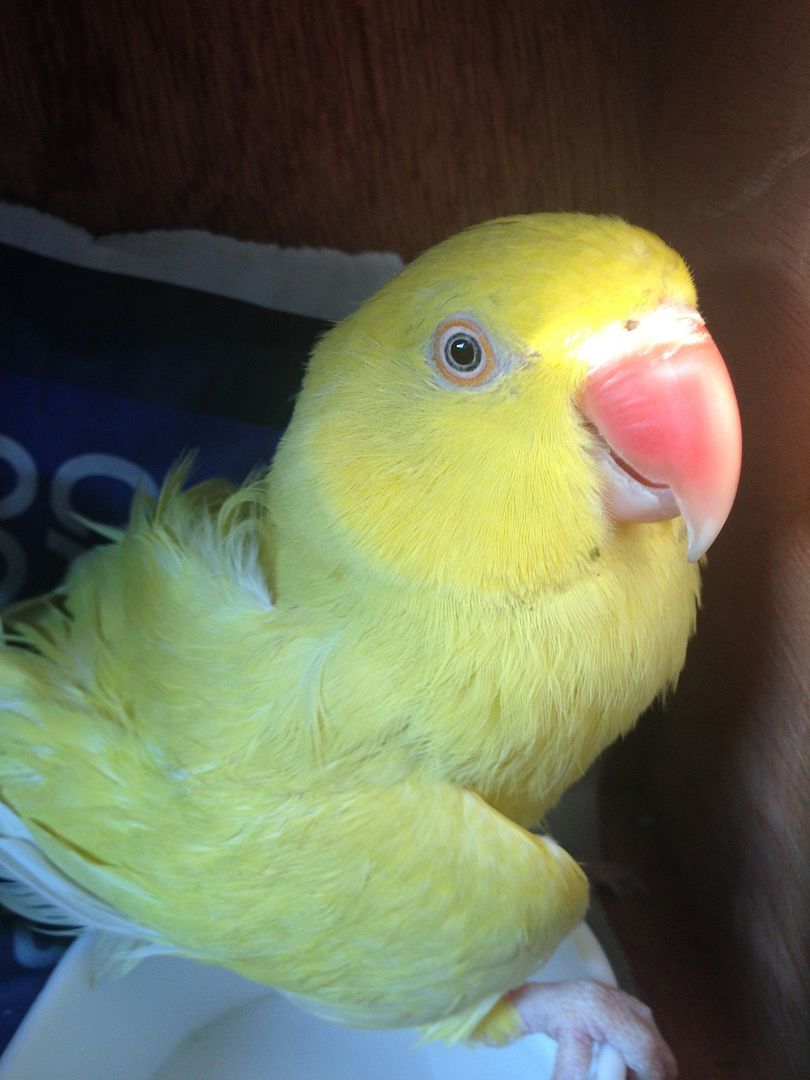 But she was beautiful to me no questions asked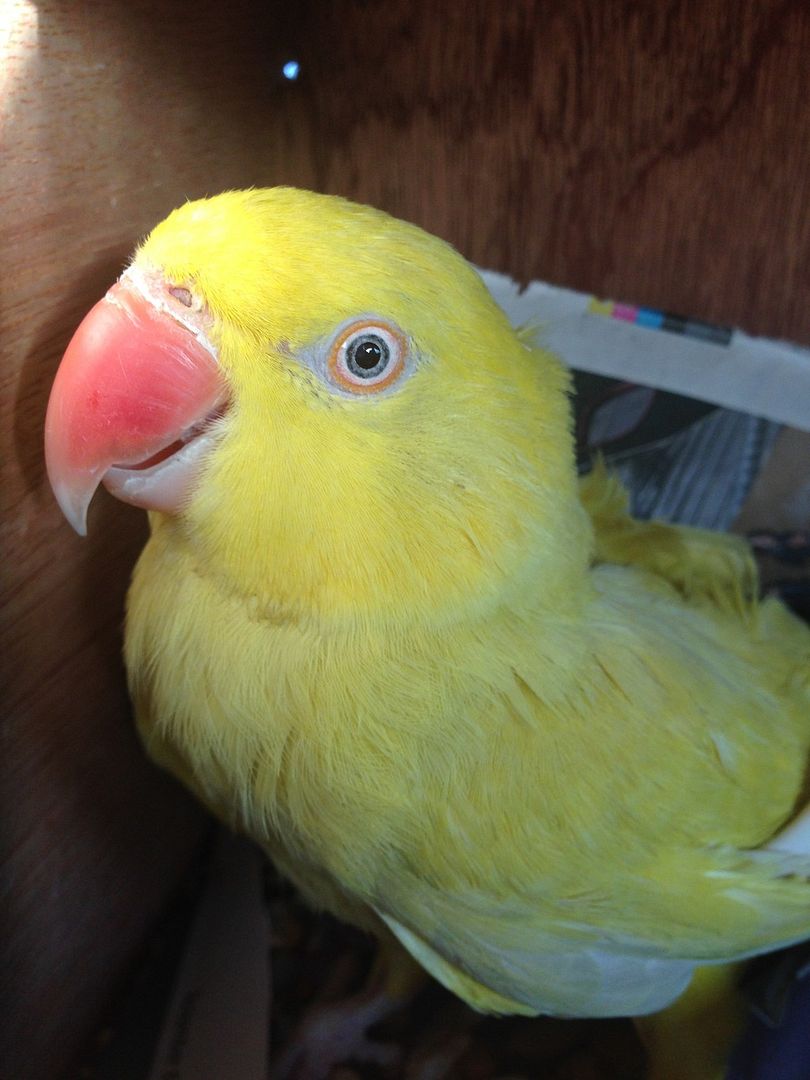 After her first misting and letting her dry out a bit. Still poop around her vent. Note that she was shaking (look at the left wing), not because she was cold but because she was terrified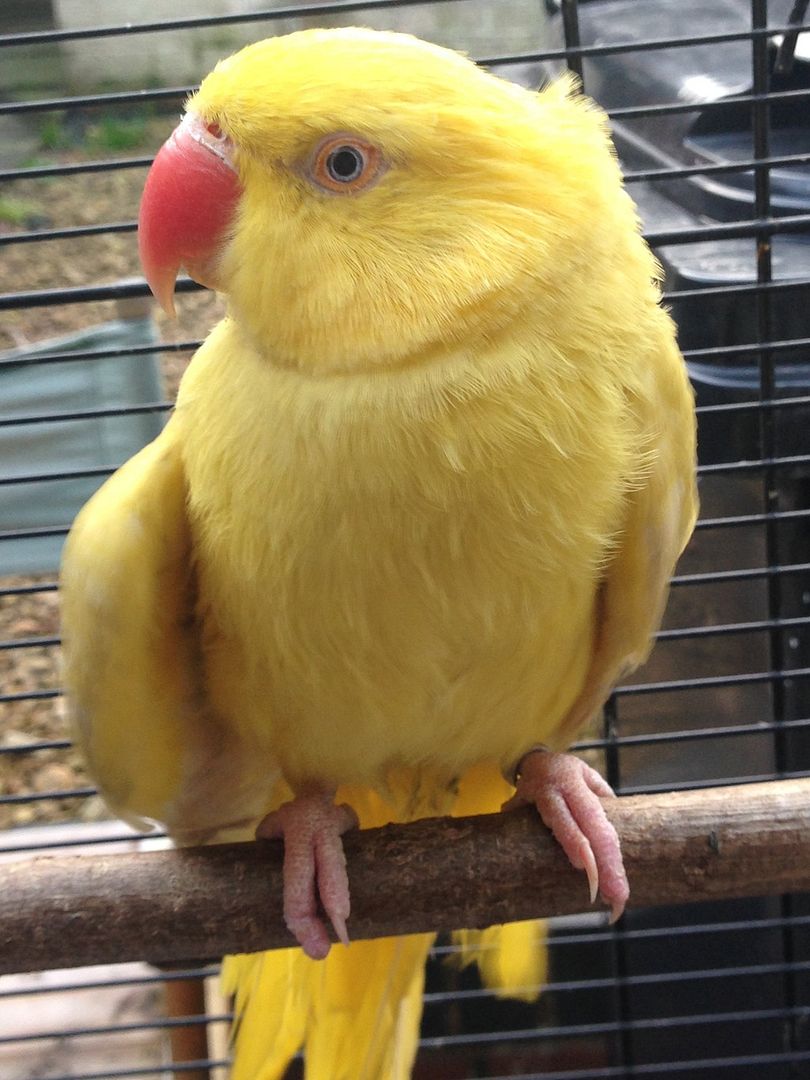 Second misting. Still a little poop around her vent but she can't reach around to clean herself. It's obviously not there any more but misting her helped get it all off. Her eyes were much more alive at this point and for the first time she seemed content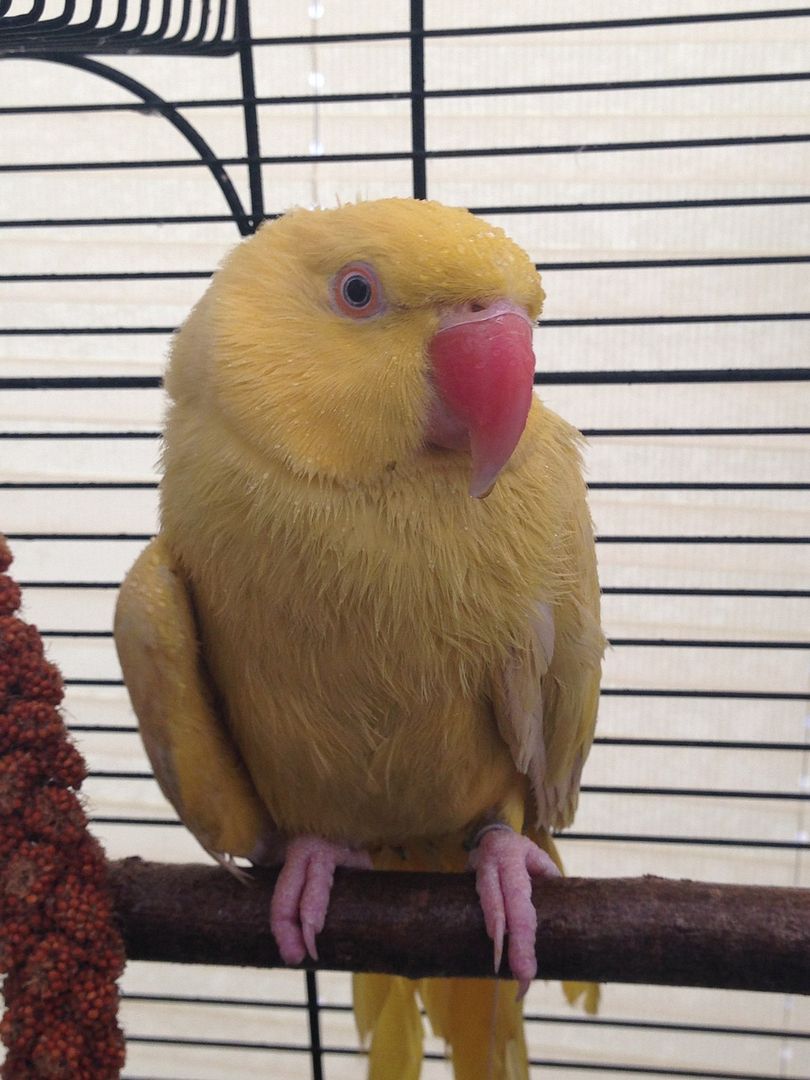 About a month or so after that photo and she had started to colour up more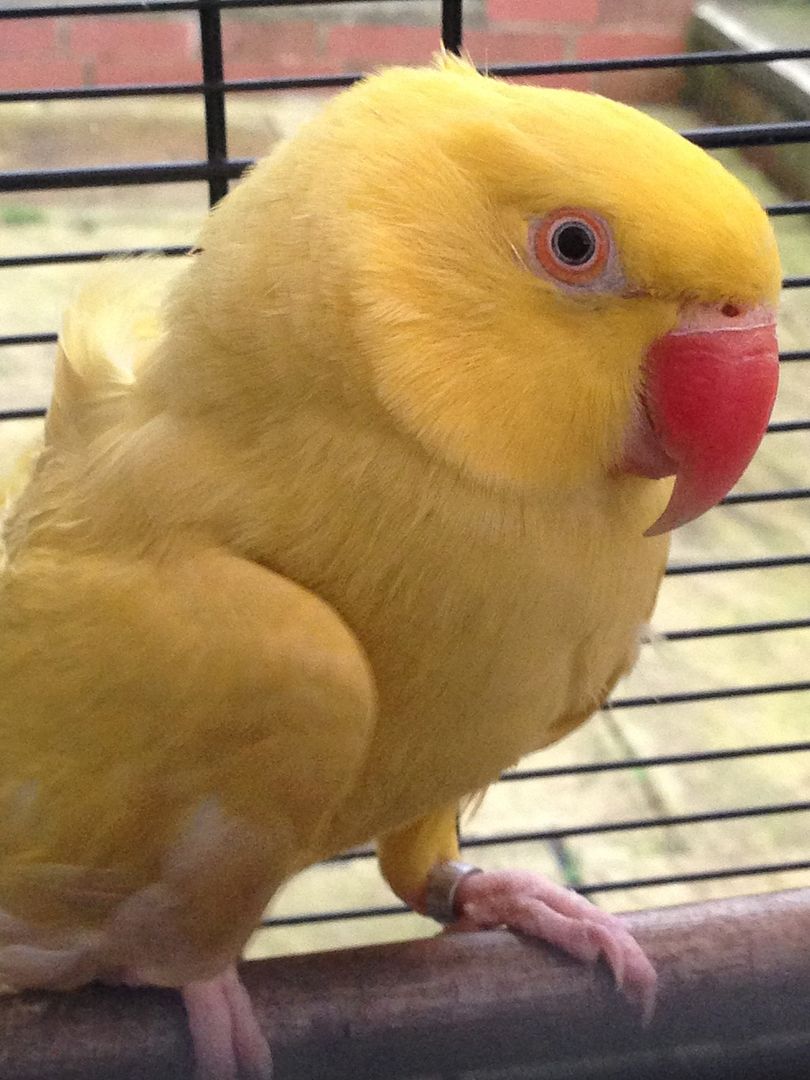 I do have the odd photo lying around somewhere but those were the ones I had at hand. I try not to bother her too much as I don't like her falling and crashing. She's in the conservatory so she has her own separate space to the house and she can have peace n quiet there but still see the rest of the aviary birds during the day
Once I have the bigger cage in the next few days I'll start getting photos of her with my DSLR as I will have more room to work with without spooking her
I hope to keep everybody updated of her progress!
---
- Alexandrine parakeets Holly, George, Koda &
- Crimson rosella Kasumi
Orange winged Amazon parrot Paulie
| | |
| --- | --- |
| The Following 2 Users Say Thank You to catalinadee For This Useful Post: | |
Join Date: Jan 2013
Location: Syracuse, NY
Posts: 921
Thanks: 12
Thanked 450 Times in 340 Posts
Rep Power:
10
oh Daisy!! she is just amazing and YOU are amazing for taking her in
we know that she is in good hands now, it's unfortunate that she had to experience that abuse, poor girl
her color is stunning! congrats and thank you for taking her in
| | |
| --- | --- |
| The Following User Says Thank You to BirdCrazyJill For This Useful Post: | |
Squished is adorable, no matter what! Although I can never see myself owning an IRN, Incan still appreciate their beauty. I feel so sorry for the poor girl
---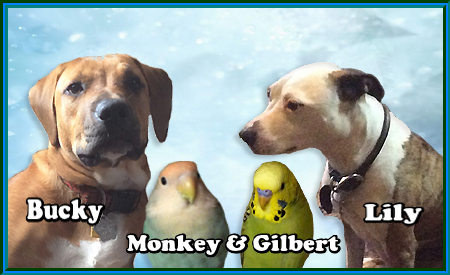 Thank you Mr. Peepers for the sig!
| | |
| --- | --- |
| The Following User Says Thank You to Griff For This Useful Post: | |
Join Date: Dec 2010
Location: UK
Posts: 17,637
Thanks: 1,593
Thanked 2,007 Times in 1,575 Posts
Rep Power:
100
Thank you both very much! We have to tailor everything to her needs as an individual and although it is difficult we still enjoy every minute we get with her. I believe she has started to settle now as she yells often in the morning and evening, even has a good shout at the outdoor birds I have haha
She is my second Indian ringneck. I had a wild caught girl I got from a pet store called Echo. She had a fake leg ring that was just a bit of metal embedded in her leg... very sad
We lost her when psittacosis was bought in to my flock. She was standoffish and did not like contact but towards the end she would approach me if I was sat typing away at my computer. She was definitely curious. IRN don't make ideal companions for most people though, the Alexandrine however does!
---
- Alexandrine parakeets Holly, George, Koda &
- Crimson rosella Kasumi
Orange winged Amazon parrot Paulie
| | |
| --- | --- |
| The Following User Says Thank You to catalinadee For This Useful Post: | |
Join Date: Oct 2009
Location: Outer Sydney Australia
Age: 68
Posts: 887
Thanks: 135
Thanked 235 Times in 170 Posts
Rep Power:
37
I am speechless Daisy. Well done to you.
| | |
| --- | --- |
| The Following User Says Thank You to Kate For This Useful Post: | |
Join Date: Jun 2013
Location: Germany
Posts: 1,647
Thanks: 1,255
Thanked 933 Times in 718 Posts
Rep Power:
13
Daisy, I must admit, it was hard to read your post to the end.
It makes me so sad how some people treat their pets.
Squished is such a beautiful bird. I hope so much she can recover and learn to trust you. Perhaps one day she can feel that you love her.
| | |
| --- | --- |
| The Following User Says Thank You to Flapping Mama For This Useful Post: | |
Join Date: Jun 2013
Location: NYC, USA
Posts: 1,058
Thanks: 1,411
Thanked 748 Times in 515 Posts
Rep Power:
12
The change in her is amazing. She is a lucky bird.
---
Stitch
Pikachu
Thor
Loki
Blaze
Cinder
Sunday
Storm
Sky
| | |
| --- | --- |
| The Following User Says Thank You to wyrinth For This Useful Post: | |
Join Date: Dec 2010
Location: UK
Posts: 17,637
Thanks: 1,593
Thanked 2,007 Times in 1,575 Posts
Rep Power:
100
Thank you all. I don't get it either... She is just such an innocent being, I don't understand how anybody can think that doing that is okay. I'm glad they got her away from him when they did
I got her new cage yesterday but honestly, at the moment it's too big for her. She can't even climb up to the first set of bars. I underestimated the size of the big double breeders, thinking they'd be quite small. Going to have to get some ladders and ramps as well as platform perches to make little walk ways for her. She has no balance at all really. So she's staying in the small cage for a little longer until I get some stuff for her for her own safety, I'm not risking it. I think she likes the reassurance in knowing she can't hurt herself in the smaller cage. Hopefully upgrading her cage will also help her get over her fear of toys, because I can scatter them about better. I may put some foot toys on the floor of on top of the towels so she has something do play with when she's down there
---
- Alexandrine parakeets Holly, George, Koda &
- Crimson rosella Kasumi
Orange winged Amazon parrot Paulie
| | |
| --- | --- |
| The Following User Says Thank You to catalinadee For This Useful Post: | |