13 Of My Little Monsters !!
---
Here are some photos of my current flock of budgies.
10 of whom are in an outdoor aviary, 2 are indoors and 1 is in quarantine who will be joining the two indoors
Indoors we have...
Oddball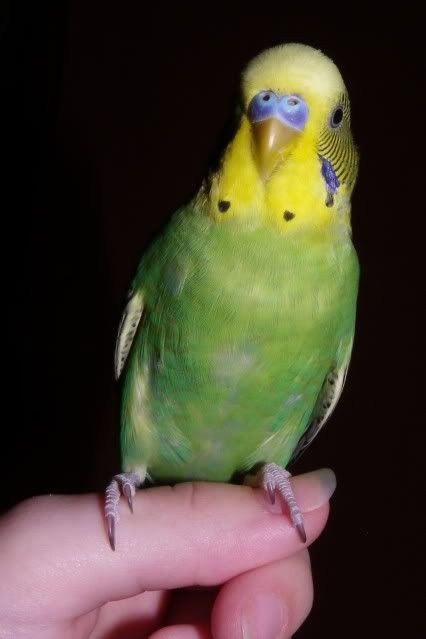 Ollie


and our new girl who needs a name... Any Suggestions?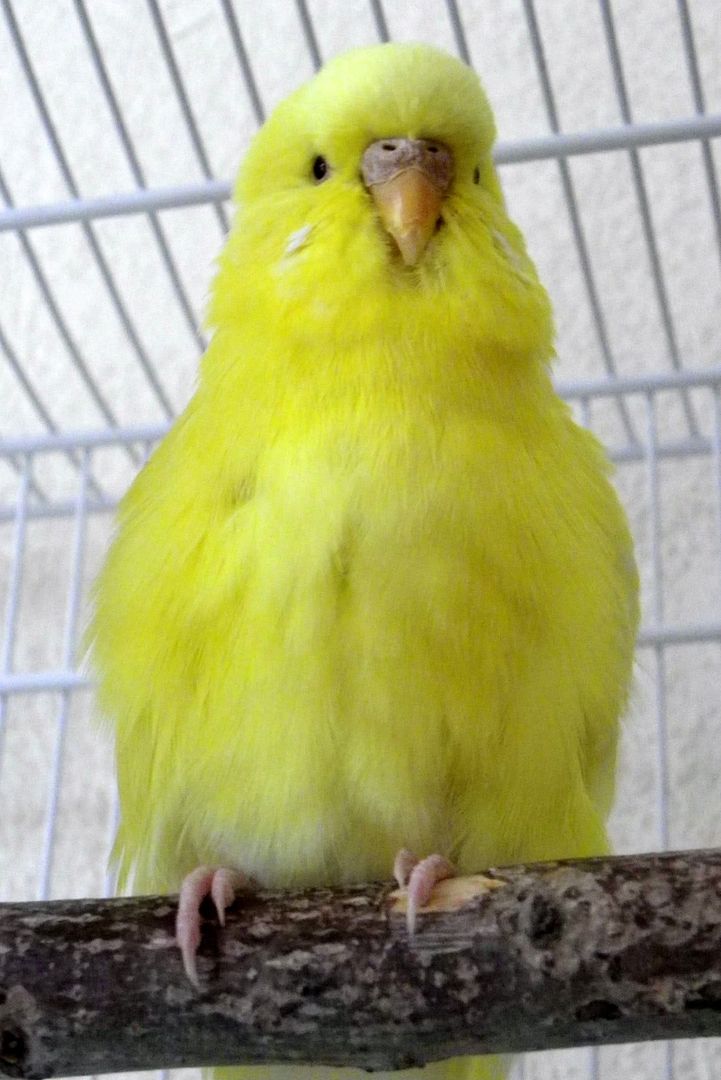 Outside we have...
Violet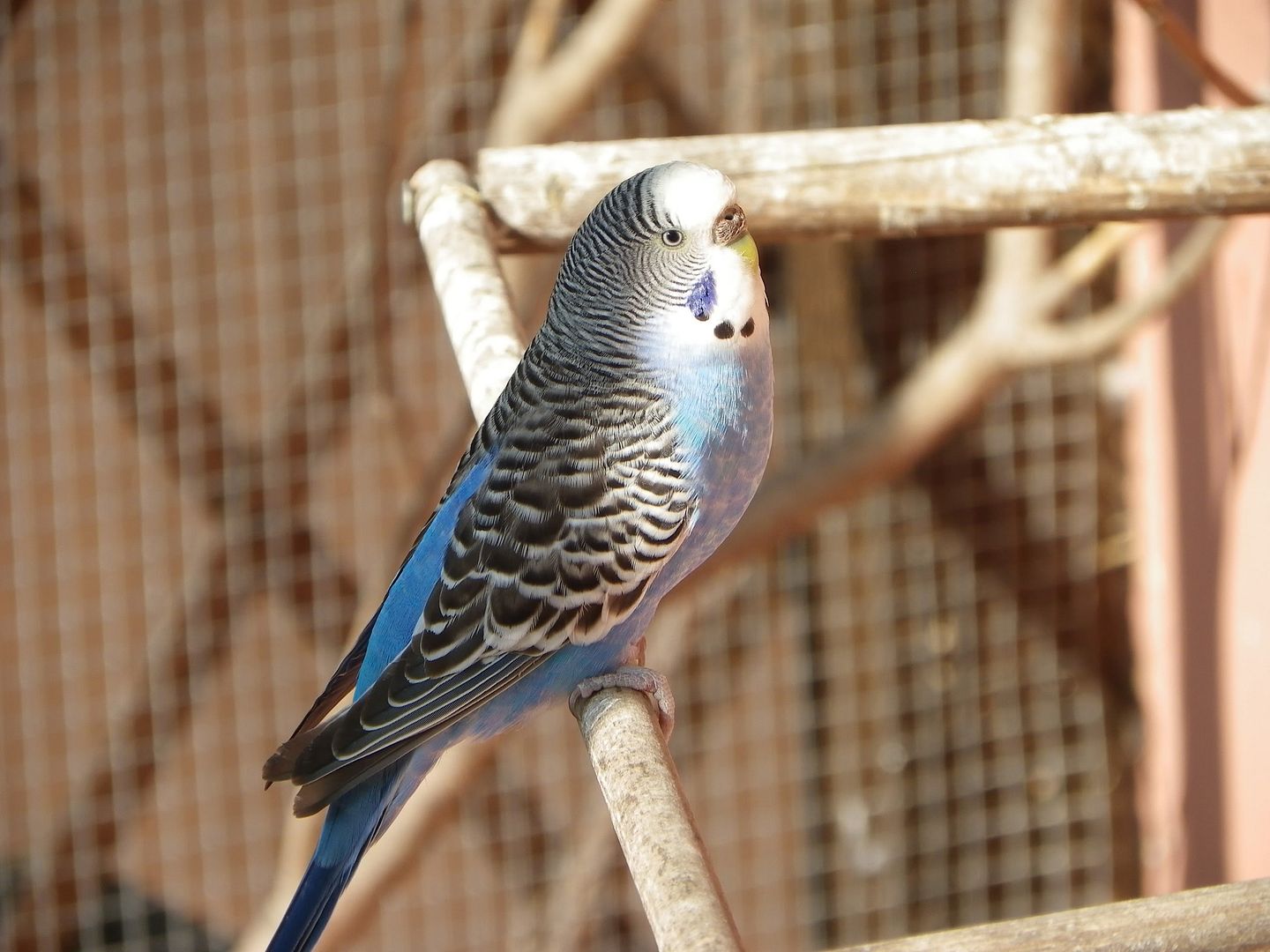 Sunny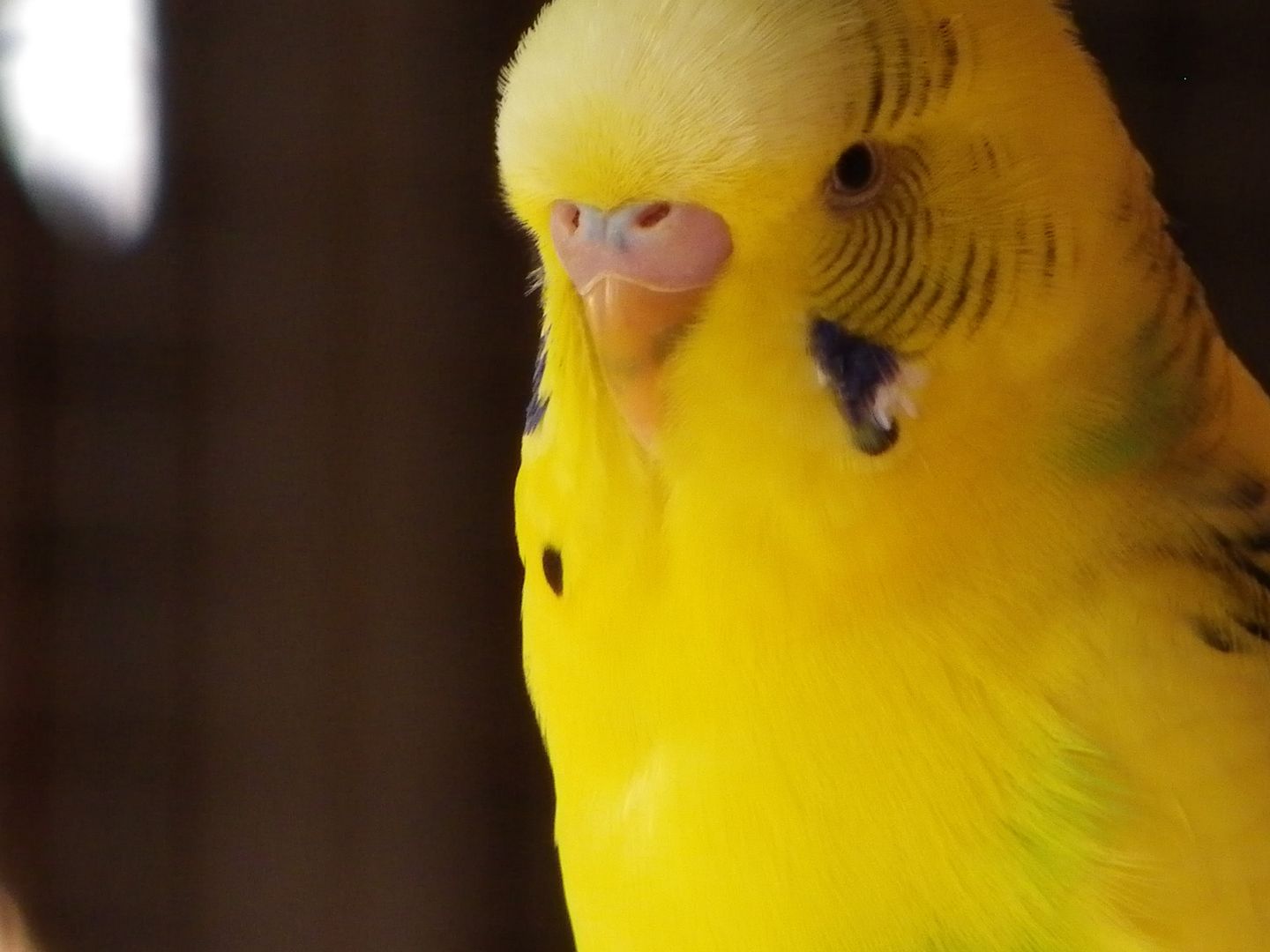 Harry




Nala and Flash




Iris and Lime




Scarlett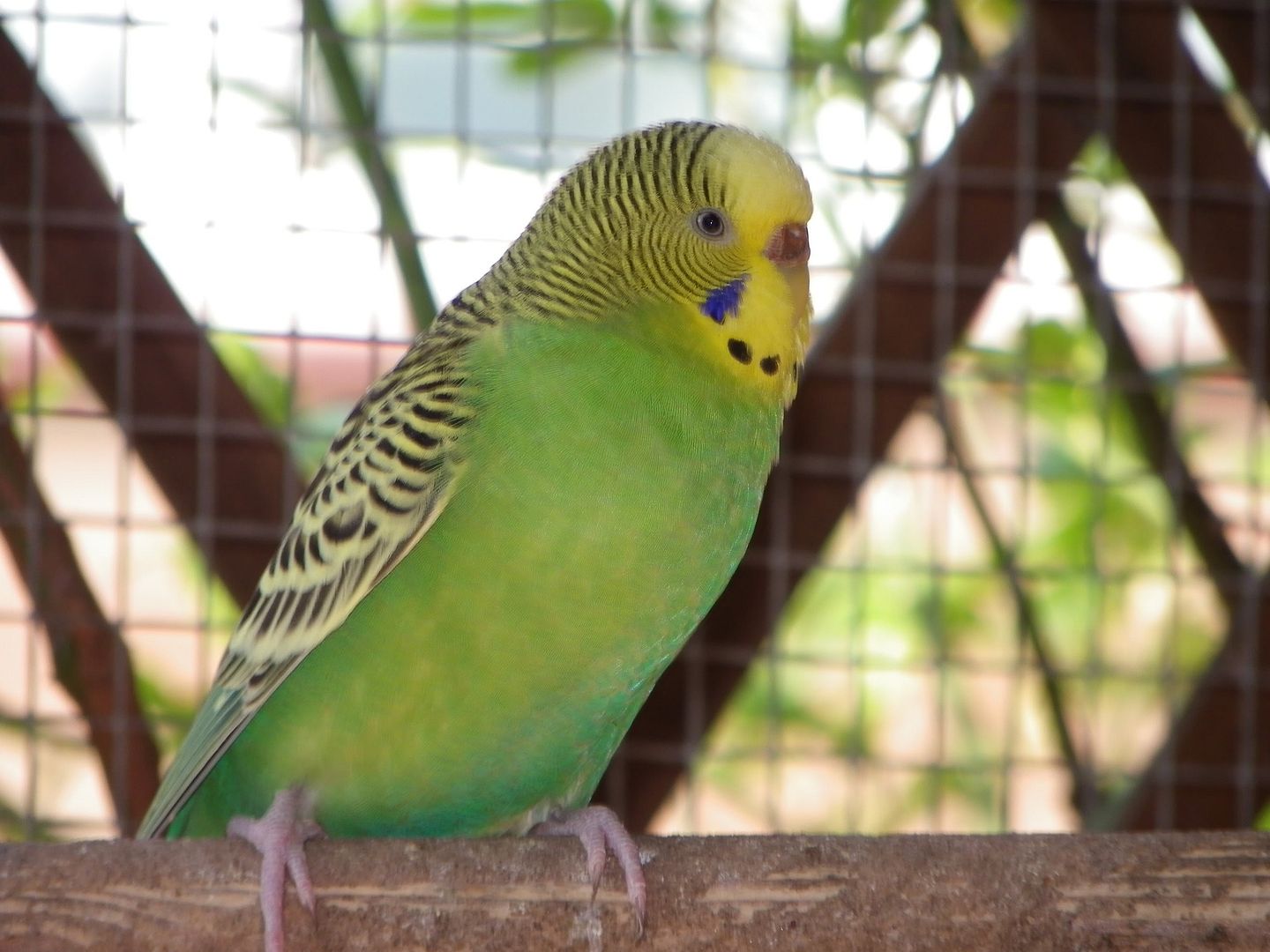 Coconut




Elvis


And thats all my budgies
---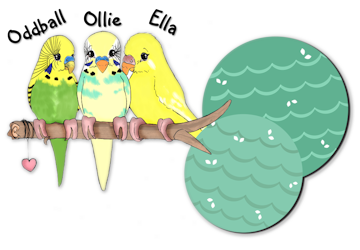 The Outdoor Flock - Sunny, Violet, Harry, Flash, Lime, Coconut, Elvis, Scarlett, Iris and Nala.
The Indoor Flock - Oddball, Ollie and Ella
The Cockatiels - Lucky, Poppy, Luke and Star
The Canaries - Quasi, Modo and Hetty.
The African Grey - Jaz
The Rosella - Ron
The Kakariki - Kiki
The Indian Ringneck - Bertie
The Puppy - Holly
+Aviary Canaries, Quail, Rabbits, Leopard Gecko and Fish.
Join Date: Dec 2010
Location: UK
Posts: 17,637
Thanks: 1,593
Thanked 2,007 Times in 1,575 Posts
Rep Power:
100
Ohhhh they're all gorgeous! I don't know what name to suggest... my big lutino hen is called Elle
Join Date: Feb 2011
Location: Oshawa, Ontario
Age: 27
Posts: 914
Thanks: 2
Thanked 1 Time in 1 Post
Rep Power:
15
They are all gorgeous!!! I just love budgies, so colourful
---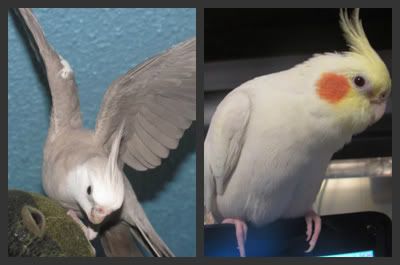 My Tiels
Cupid-Male Whiteface Cinnamon
Aero- Female Cinnamon Lutino
Lovely birds!! I suggested Chiquita ( as in banana) in a different thread for her name... Lol... Chiqa for short.
Join Date: May 2012
Location: Texas
Age: 26
Posts: 306
Thanks: 0
Thanked 13 Times in 9 Posts
Rep Power:
10
They're all gorgeous! I think she looks like a "Mya."
---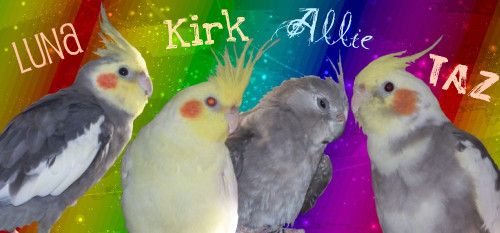 Join Date: Sep 2011
Location: south coast UK
Posts: 2,789
Thanks: 68
Thanked 107 Times in 93 Posts
Rep Power:
24
Gorgeous colours,I
I think Ollie is my fave, what mutation is he?
Names erm er melon?
mel for short?
---
x2
x3
Please like me on Facebook
Kamelina-Kreations
Kamelinajewelery.wix.com/kamelina-kreations
Beautiful! You are making Ike, my little light green opaline jealous! I suggest Sunflower, Saffron, Sunshine, Petal, flower, Daisy, Tulip
---
A bird doesn't sing because it has an answer, it sings because it has a song.
- Lou Holtz