Join Date: Oct 2009
Location: New Zealand
Posts: 509
Thanks: 0
Thanked 2 Times in 2 Posts
Rep Power:
12
Funny photo of Bentley
---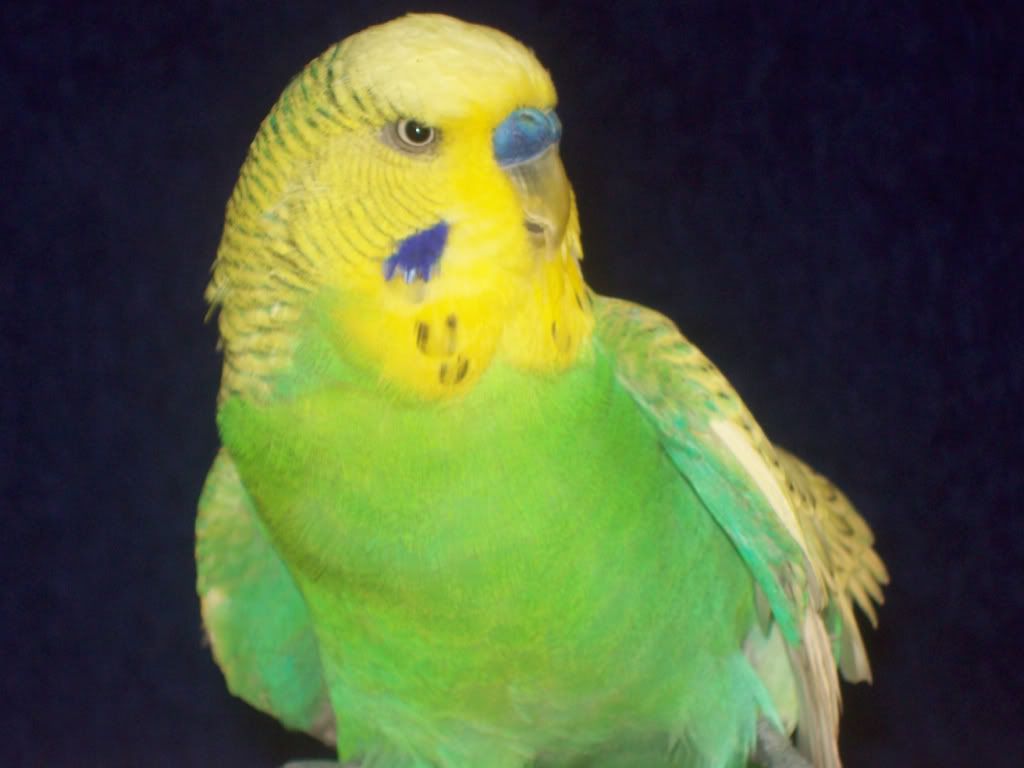 He looks like some kind of mad pirate parrot! He's just staring at me with his 'angry eye' with his funny looking beak and wing.
He's such nice parrot, and just because his eye looks angry, he certainly isn't!
---
Ella's flock
lol! he does look angry!
So cute though!
Join Date: Nov 2009
Location: Canada ON.
Age: 24
Posts: 339
Thanks: 0
Thanked 0 Times in 0 Posts
Rep Power:
11
He looks so mad, lol!
---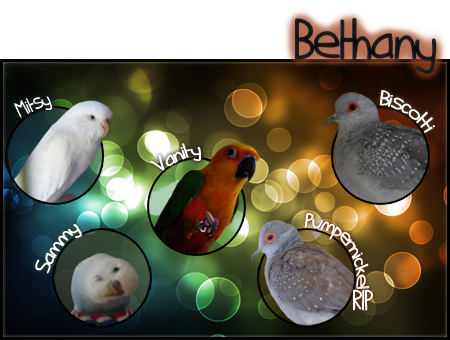 Thanks Becca!
People Use Duct Tape To Fix Everything.. Jesus Used Nails.
Does he ever looked ticked. lol
---

lol he is so cute with that angry stare
Join Date: Oct 2009
Location: New Zealand
Posts: 509
Thanks: 0
Thanked 2 Times in 2 Posts
Rep Power:
12
It's so funny when I see him swinging back and forth on his swing, chirping away, apparently enjoying himself, but then he looks at you with that eye....

He's a little darling though.
---
Ella's flock