Join Date: Oct 2009
Location: New Zealand
Posts: 509
Thanks: 0
Thanked 2 Times in 2 Posts
Rep Power:
12
Ziggy and her bell
---
Ziggy loves her bell! Her favourite thing to do when she's bored is sit with the bell on her head like helmet. She tilts her head and lets it scratch her head ( she's molting so is a bit itchy )
She also likes sitting with each red ball on the side of her head and watches me laugh at her. She loves the attention!
I had to get out my camera when I saw her lift up her foot and scratch her head while the helmet bell was on! It was very funny.
Here are some shots I snapped. She was quite happy to balance her foot there for some time while I clicked away!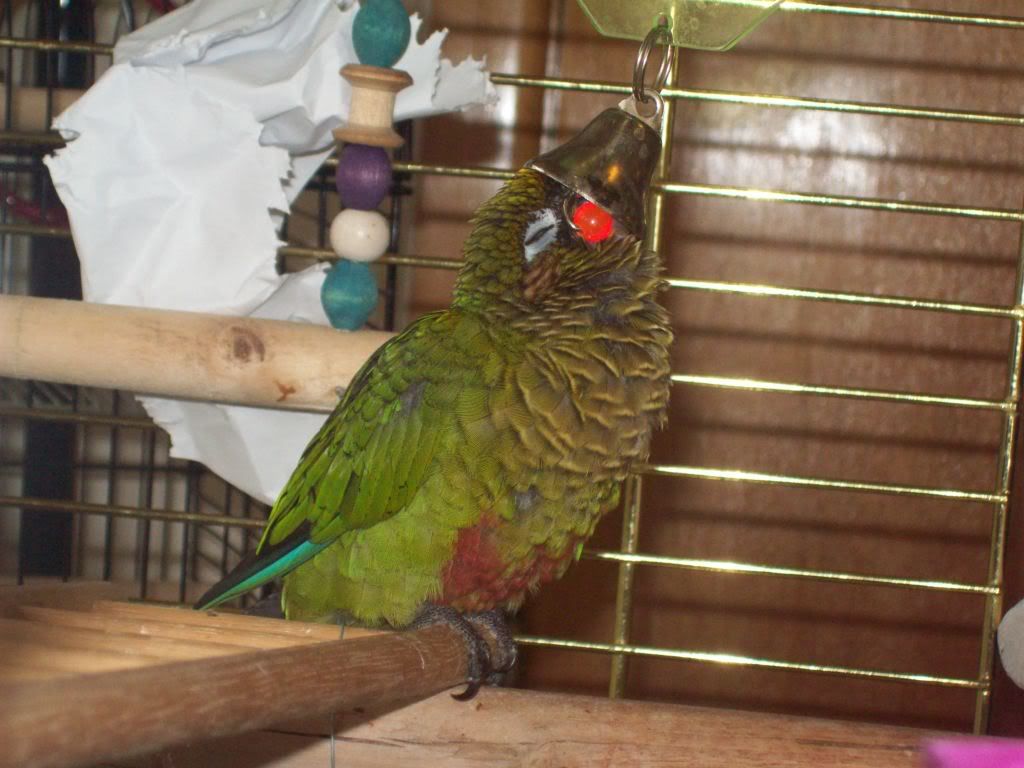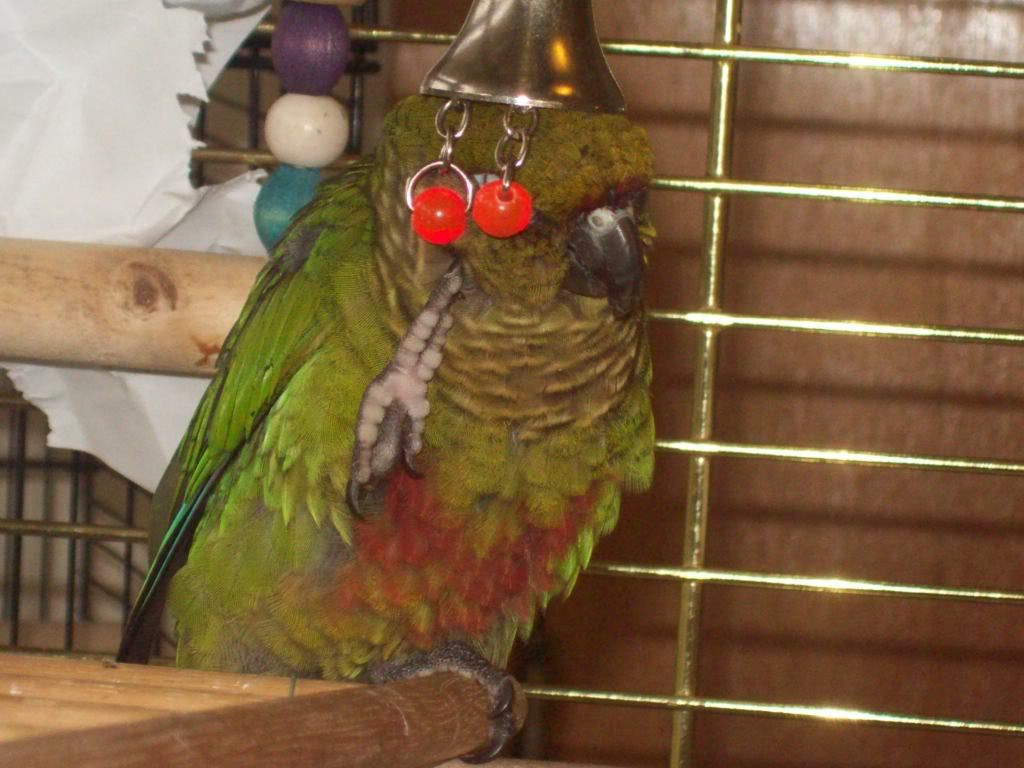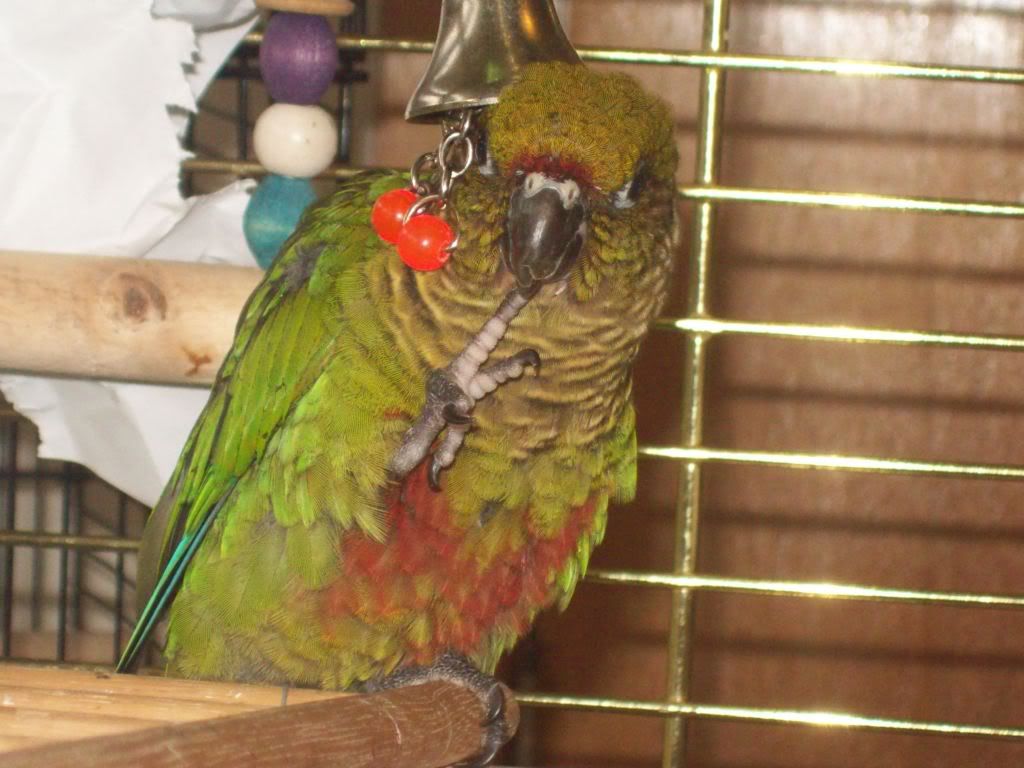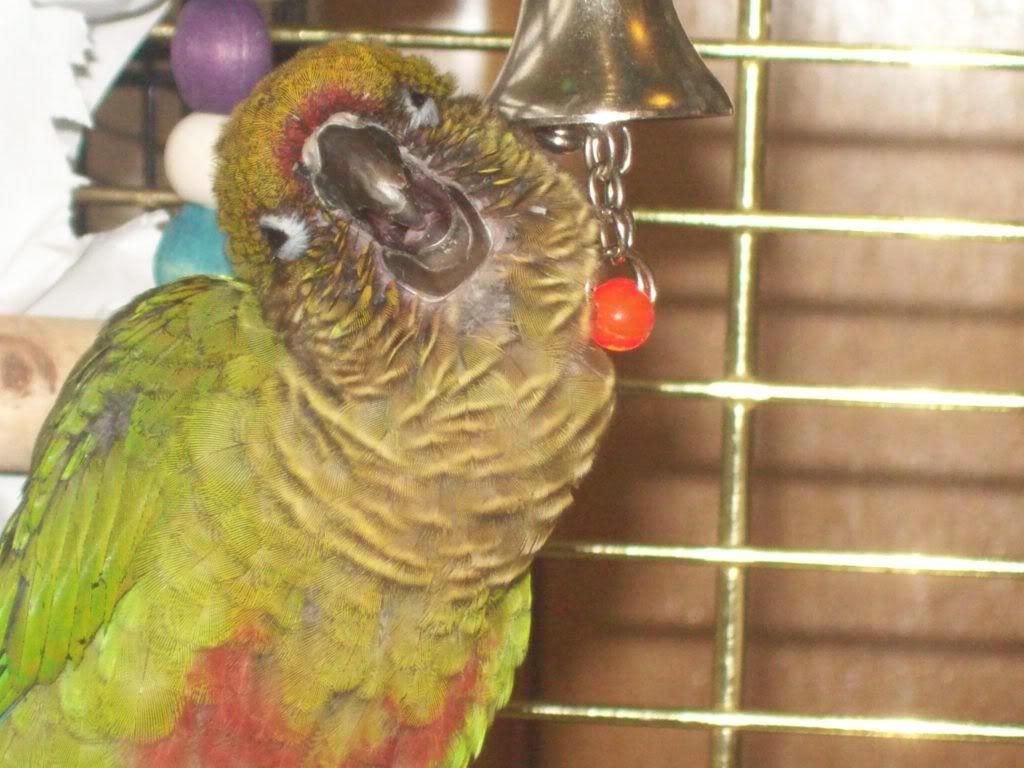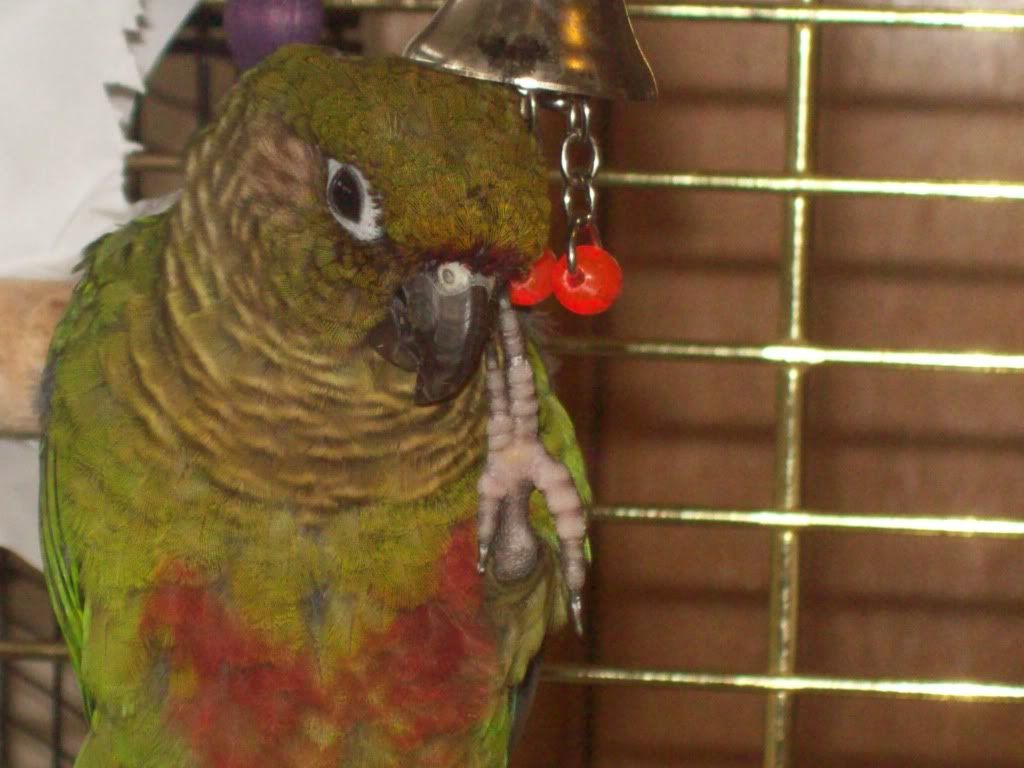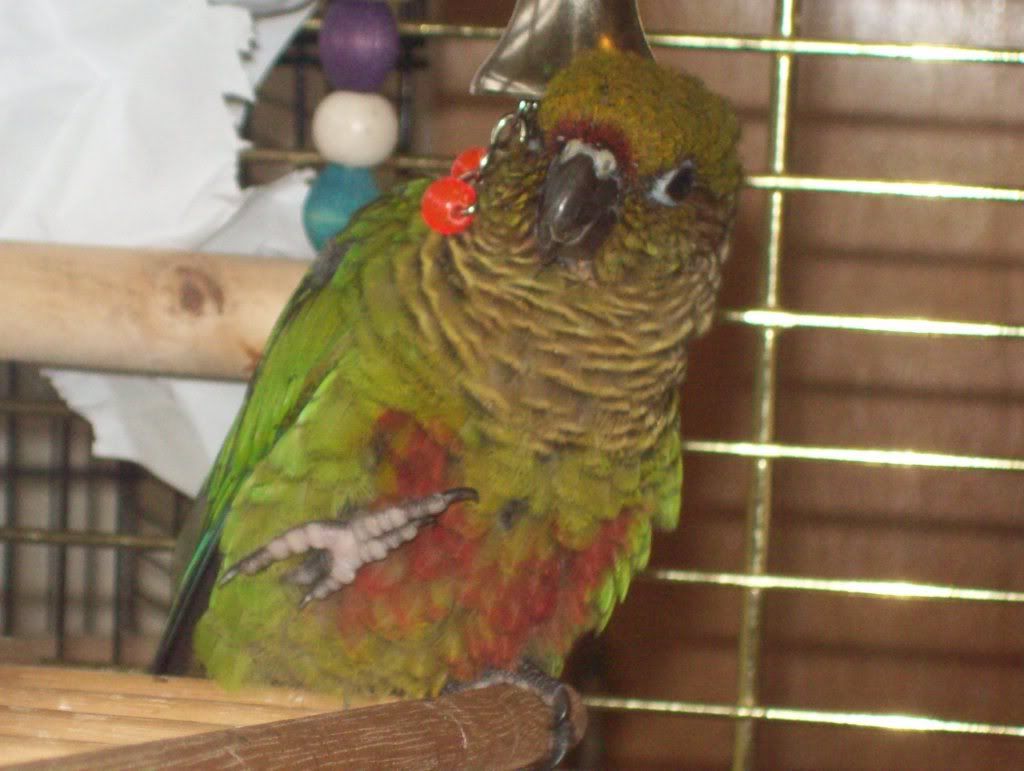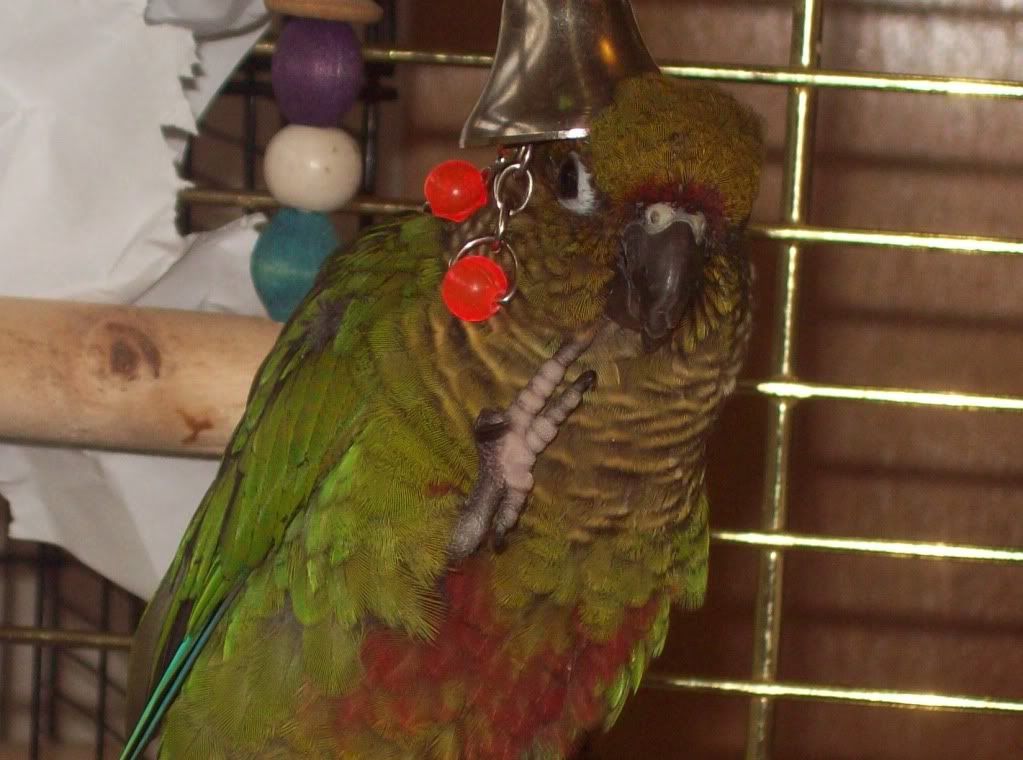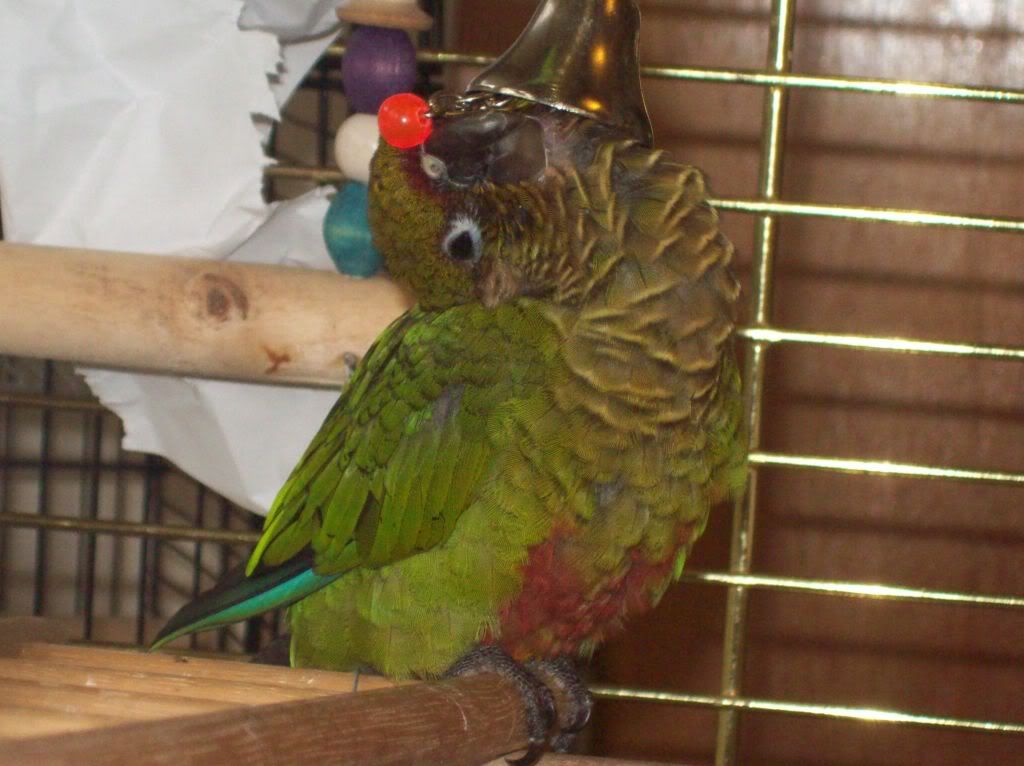 ---
Ella's flock
---
Last edited by Ella; 02-16-2010 at

11:10 PM

.
oh my word she's so cute and adourable she needs no human to give her scritches lmao
---
Sooo cute!
Join Date: Oct 2009
Location: Ottawa Ontario
Posts: 502
Thanks: 0
Thanked 0 Times in 0 Posts
Rep Power:
12
What a little ham. Bet he would pose for you all day.
He's a cutie!