Join Date: Feb 2012
Location: Australia, Tasmania.
Posts: 60
Thanks: 15
Thanked 15 Times in 8 Posts
Rep Power:
9
My feather babies
---
So here are some photos of my three little feather babies
Although I don't have many photos of the newest addition, Yoshi the scaly breasted lorikeet :P He seems to like to dodge photos, or try and jump onto my phone xD
Yoshi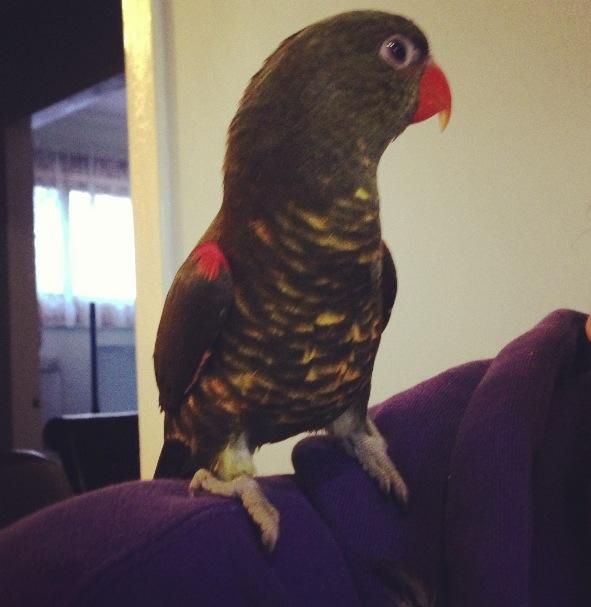 Cheeky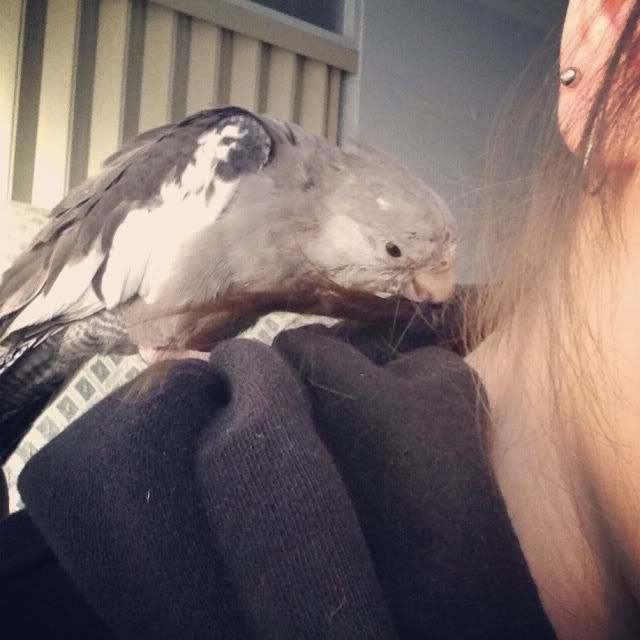 Charlie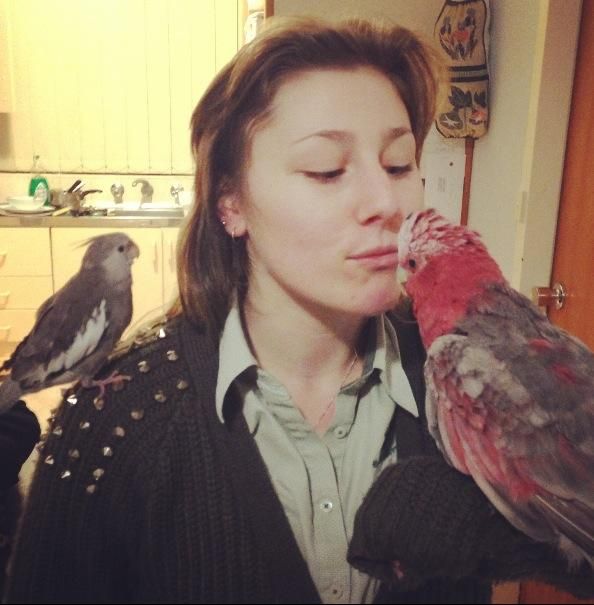 I don't have many new pictures of Charlie that don't have my partner or I in it :P but as you can probably tell, Charlie has a lot of pink among his grey, which is abnormal, but it's from his previous owner's feeding him an unhealthy diet of only sunflower seeds
But since we've had him his health has improved a lot, he's starting to let us train him and he's a hell of a lot happier
He's my darling baby Charlie boy <3
---
Last edited by CapnSarah; 06-26-2013 at

09:51 PM

.
| | |
| --- | --- |
| The Following User Says Thank You to CapnSarah For This Useful Post: | |
they're all beautiful! that lorikeet is stunning
i've never seen one before!
---
Ollie Finn
Bjorn Casper
Ivy Gwyn
Join Date: Sep 2011
Location: south coast UK
Posts: 2,789
Thanks: 68
Thanked 107 Times in 93 Posts
Rep Power:
24
Beautiful. Thanks for sharing
---
x2
x3
Please like me on Facebook
Kamelina-Kreations
Kamelinajewelery.wix.com/kamelina-kreations
Join Date: Dec 2010
Location: UK
Posts: 17,661
Thanks: 1,593
Thanked 2,007 Times in 1,575 Posts
Rep Power:
100
They're all beautiful. 3 very wonderful species
Thank you for sharing. They are all lovely birds.
---
Yuki my budgie.
Pixie budgie. Blue IRN Goose
Join Date: Oct 2009
Location: Outer Sydney Australia
Age: 68
Posts: 887
Thanks: 135
Thanked 235 Times in 170 Posts
Rep Power:
37
Ah so Yoshi is a Greygreen or what is often called an Olive. Very nice. Cross that mutation over a Cinnamon (or dilute) and you can get Mustard.
Join Date: Nov 2011
Location: Edmonton
Posts: 3,259
Thanks: 22
Thanked 362 Times in 298 Posts
Rep Power:
25