Join Date: Aug 2012
Location: Auckland NZ
Posts: 464
Thanks: 129
Thanked 287 Times in 179 Posts
Rep Power:
15
Dexter Out and About.
---
Warning! Please do not copy me, unless you understand the risks.
I have now had Mango & Dexter eight and bit months.
Mango is now integrated into the flock with the Tiels and with only 4 primaries grown in able to fly in a controlled manner. And I have no intention of clipping him. he has remained hand tame, so all good.
Dexter is my Shoulder Buddy and he goes where I go. I let him choose this.
He is clipped for now. I do hope to change this in time. And I know he cannot get any air. He is also very strongly bonded to me and though he is not recall trained he will come to me. Funny thing is if I tell him off because he is doing something wrong he almost runs to me and up on to my shoulder. This is his safe spot.
I will start with this video and photos of him at the beach.
Dexter on the beach at Devonport - YouTube
And here is a photo taken in the Old High street in Auckland walking back to the car park, after a visit to my lawyers. Where I had a meeting re birds and a bird rescue, so it was good to take Dexter in with me. This is the most busy place I have taken him outside. We have been to a shopping mall.
And here he is in a Magnolia
---
A tribute to my lost ones. RIP.
Join Date: Mar 2011
Location: UK
Posts: 2,115
Thanks: 275
Thanked 407 Times in 256 Posts
Rep Power:
25
Oh mate, that looks nice and relaxing, I like it
---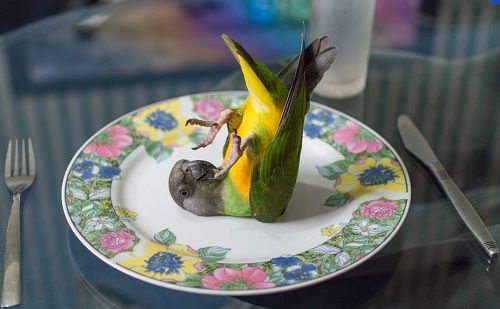 Join Date: Nov 2011
Location: Edmonton
Posts: 3,259
Thanks: 22
Thanked 362 Times in 298 Posts
Rep Power:
25
Join Date: Dec 2010
Location: UK
Posts: 17,661
Thanks: 1,593
Thanked 2,007 Times in 1,575 Posts
Rep Power:
100
Awesome photos. He seems very chilled out!