Join Date: Aug 2013
Location: California
Posts: 1,616
Thanks: 1,109
Thanked 903 Times in 591 Posts
Rep Power:
17
Bird bread recipe & a few weekend photos
---
I made this bread for the fids this weekend and they love it. I have also included a few pics of our weekend together.
Recipe Red Pepper & Cilantro Bird Bread:
1/2 cup pellets
1/2 cup spelt flour (you can use any flour you want)
1 jar of baby food (squash, yams, or carrots)
1/4 cup parakeet seed
1/2 cup diced red pepper & cilantro
1 egg without shell
1/4 cup water
1 tbsp of red palm oil
A few tbsps of fresh herbs
Preheat the oven to 325 degrees F. Let all of the wet ingredients soak with the pellets to soften them while you cut up the vegetables and prepare everything else. I spread some red palm oil in a 9 by 9 glass pan prior to pouring the mixture into the pan to prevent the bread from sticking. Cook for 45 minutes and test the center with a toothpick. If need be, return for increments of 5 minutes. Let cool, cut and separate pieces. You can then throw them into a freezer bag and take out enough pieces at a time for a weekly amount for your fids.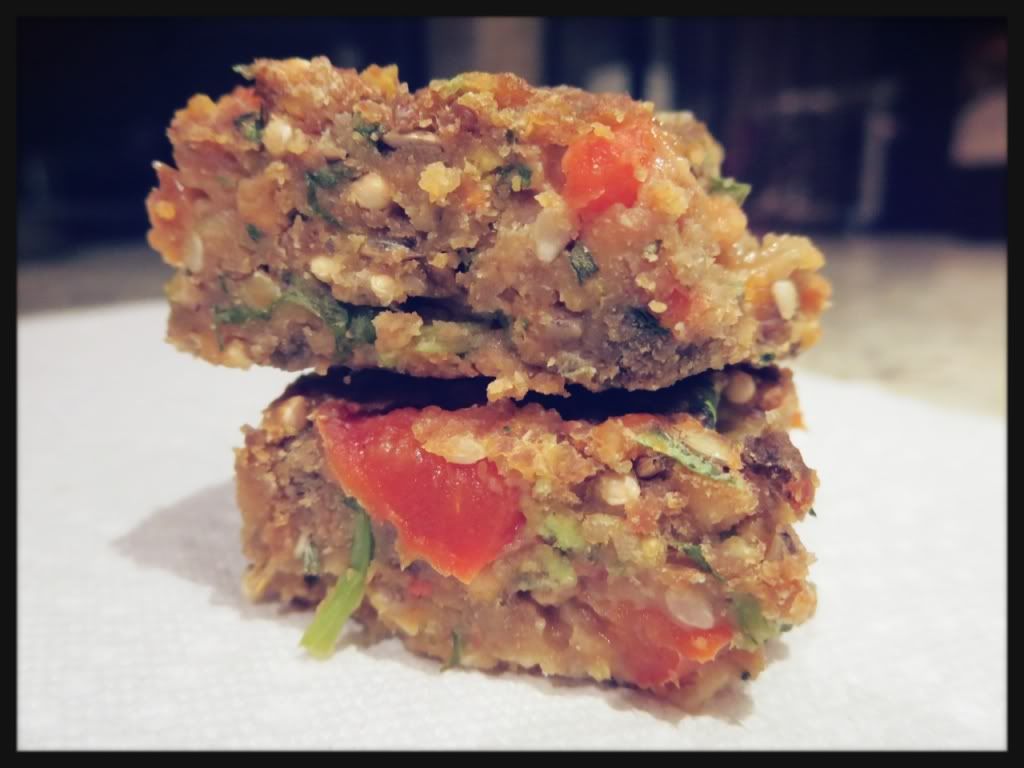 Just pics of Mina & Oliver playing and eating, and more foraging stuff I made -
New orbit
Testing out the bird bread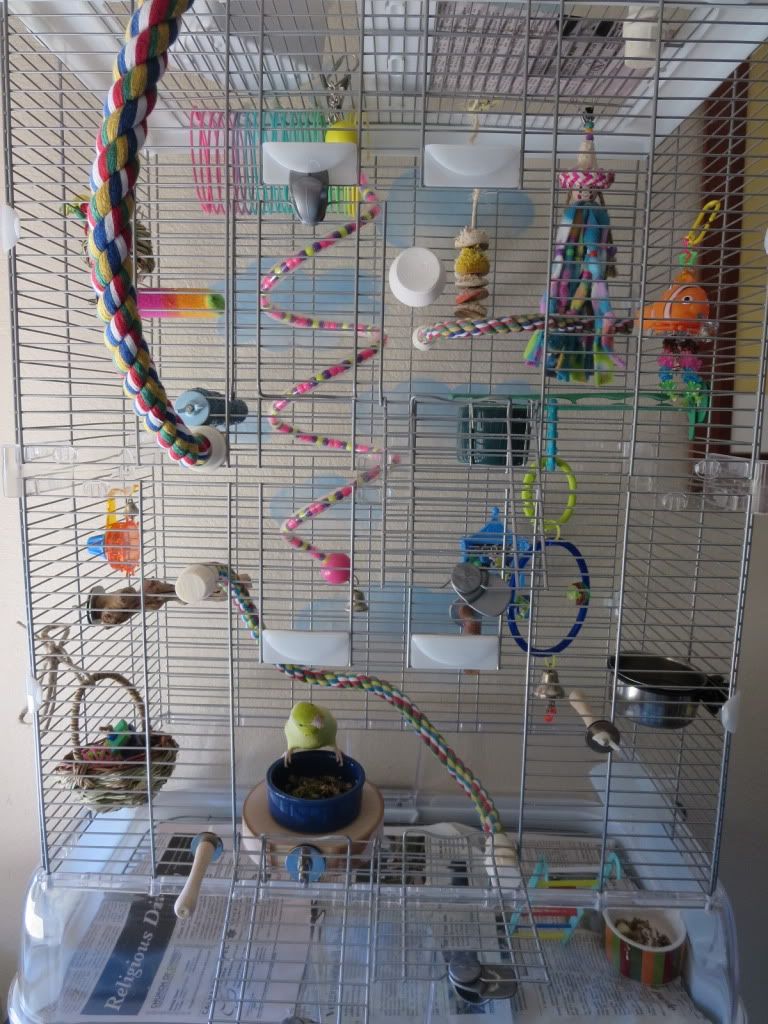 Checking out his foraging basket, Cozette has the same one (from the small animal section Petsmart then I stuffed it with toys and sunflower seeds)
This is Mina's, 2 for $1 at Target (stuffed with toys, millet, and sunflower seeds)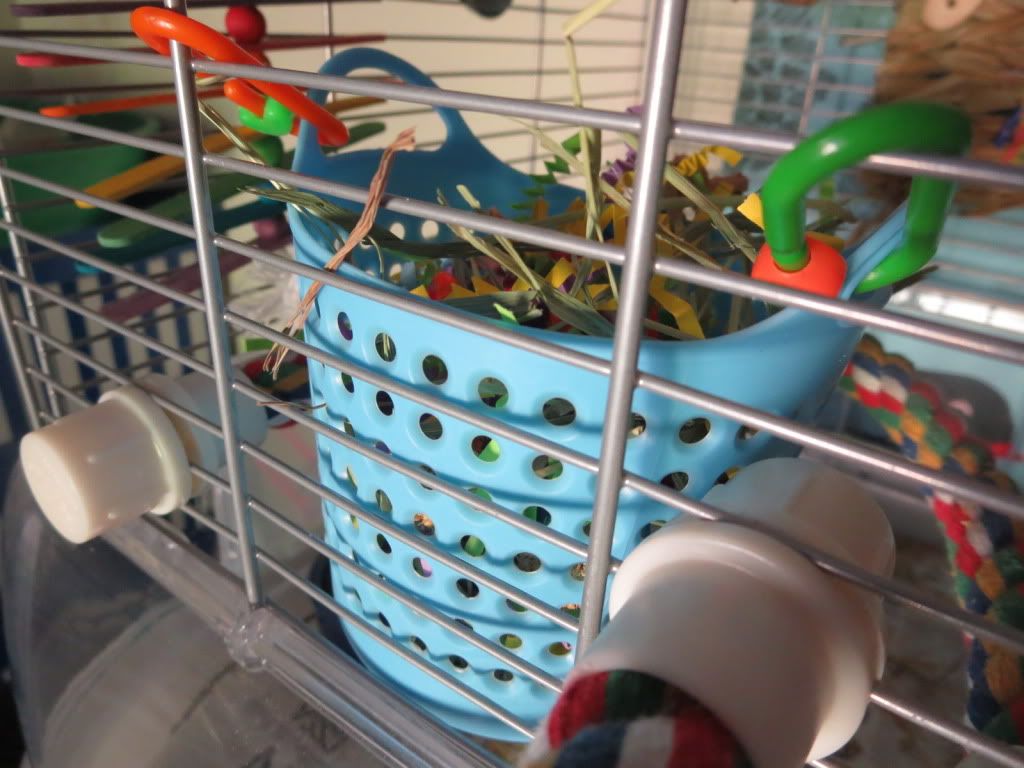 ---
"Until one has loved an animal, a part of one's soul remains unawakened." ~Anatole France
Owned by & slave to:
Oliver,
Gemma,
Cozette, & the English Budgie Crew
---
Last edited by 4thebirds; 04-07-2014 at

04:41 PM

.
| | |
| --- | --- |
| The Following User Says Thank You to 4thebirds For This Useful Post: | |
Join Date: Dec 2010
Location: UK
Posts: 17,637
Thanks: 1,593
Thanked 2,007 Times in 1,575 Posts
Rep Power:
99
Thanks for sharing
Your flock look happy, as always!
---
- Alexandrine parakeets Holly, George, Koda &
- Crimson rosella Kasumi
Orange winged Amazon parrot Paulie