Join Date: Oct 2012
Location: Toronto, Ontario
Posts: 282
Thanks: 11
Thanked 45 Times in 30 Posts
Rep Power:
8
Dehydrating fruits?
---
My GCC seems to really like dehydrated fruits and veg. I do not have a dehydrator and was wondering how to do this for her without one. Any recipes/instruction would be greatly appreciated.
---
Join Date: Mar 2011
Location: Somewhere in Canada
Posts: 2,644
Thanks: 51
Thanked 104 Times in 64 Posts
Rep Power:
39
the oven
take fruit, cut it small. then place it on a baking pan or sheet and set the oven on the lowest temperature. then let them bake. it can take 4-12 hours, depending on the fruit. you can dip the fruit in orange or lemon juice before drying to prevent it from browning and it is a natural preservative
---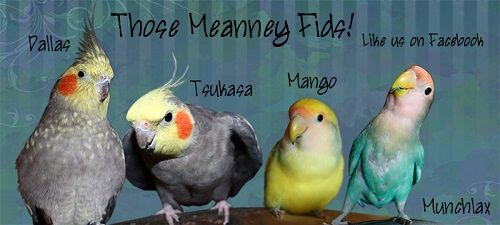 Those Meanney Fids FB Page:
http://www.facebook.com/pages/Those-...284656?fref=ts
Bird Information Photo Gallery:
http://s1282.photobucket.com/user/Me...?sort=3&page=1
All posts and photos of mine posted here are copyrighted by Casey Meanney. They are not to be reposted elsewhere without my permission.
Join Date: Oct 2012
Location: Toronto, Ontario
Posts: 282
Thanks: 11
Thanked 45 Times in 30 Posts
Rep Power:
8
Sweet! Thanks a lot. I will try that on the weekend.
---
Join Date: Nov 2010
Location: cape town south africa
Age: 23
Posts: 2,386
Thanks: 24
Thanked 85 Times in 69 Posts
Rep Power:
23
great idea
---
Join Date: Dec 2010
Location: UK
Posts: 17,637
Thanks: 1,593
Thanked 2,007 Times in 1,575 Posts
Rep Power:
99
I tried the oven thing and my fruit was like a crisp in about 10 minutes, I'd had it set low and everything, haven't a clue what happened there!
---
- Alexandrine parakeets Holly, George, Koda &
- Crimson rosella Kasumi
Orange winged Amazon parrot Paulie