Join Date: Apr 2013
Posts: 1
Thanks: 0
Thanked 0 Times in 0 Posts
Rep Power:
0
Looking for a chop recipe, written down
---
Hi all. I've been trying to get a chop recipe all night. I wish I had time to tell you all about my 16 birds, 5 geese, 2 cats, 1 horse & 1 donkey. But by the time I registered on here, it is now way too late. G'night.
Join Date: Mar 2011
Location: Somewhere in Canada
Posts: 2,644
Thanks: 51
Thanked 104 Times in 64 Posts
Rep Power:
39
here is a link to a sticky on the forum with some
https://www.talkparrots.com/showthread.php?t=6016
my current chop/mash below
and welcome to the forum!
So, i got tired of buying fresh veggies that go bad within a week. i just bought dandelions 2 days ago and they started to wilt already. a whole bundle just doesnt last with 4 small parrots. so, i decided to make a batch of mash to freeze in the freezer and just take out a day's worth at a time.
so i threw in the following:
dandelion
cilantro
red leaf lettuce
bok choy
broccoli
carrot
red pepper seeds
i put it all in the food chopper and chopped it all at different sizes since my birds all like different sizes. so everyone is happy with it lol. they all really like it so far, so i'm happy the whole flock appreciates my labour over this dish lol
anyways, i took photos of the whole process.
first i cut off the ends of the stems of all my veggies, removed any browning leaves from the bundles, and washed them all.
this was the dandelion bundle before it was chopped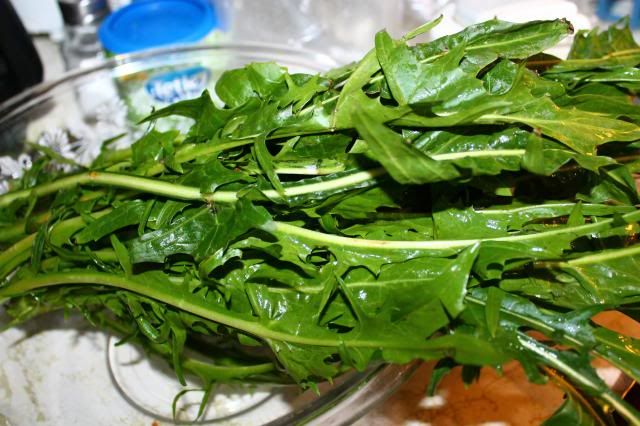 chopped dandelion
carrot chopped in different sizes, for different preferences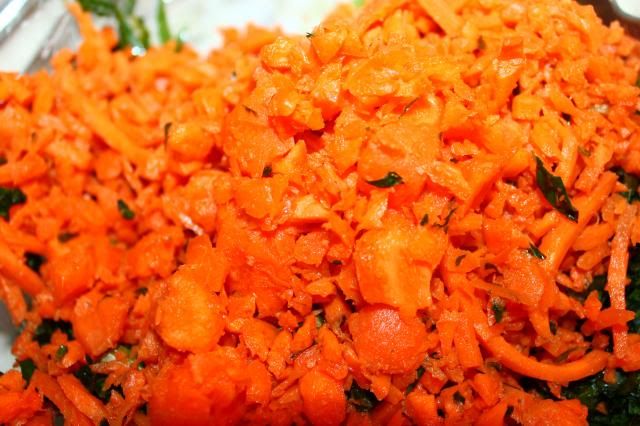 added red pepper seeds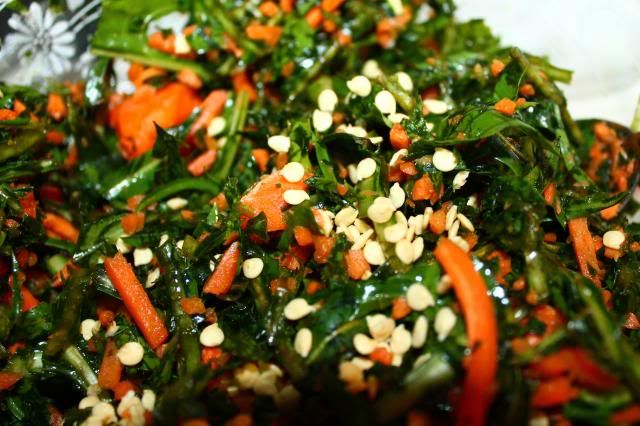 red leaf lettuce about to be chopped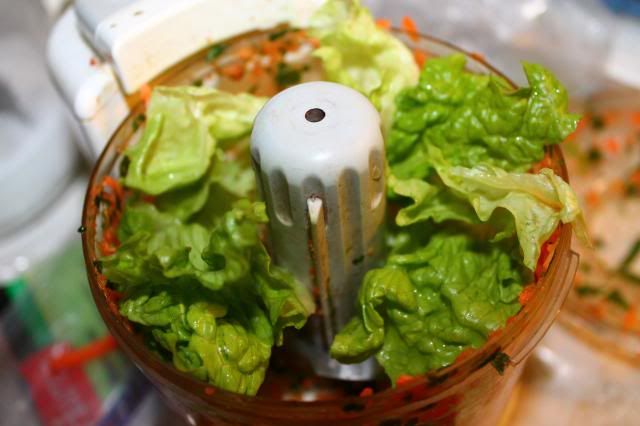 chopped lettuce added to the mash mix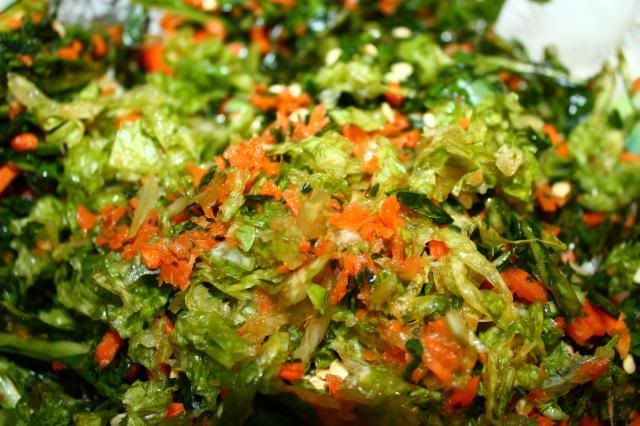 broccoli chopped in different sizes (super fine and chunky)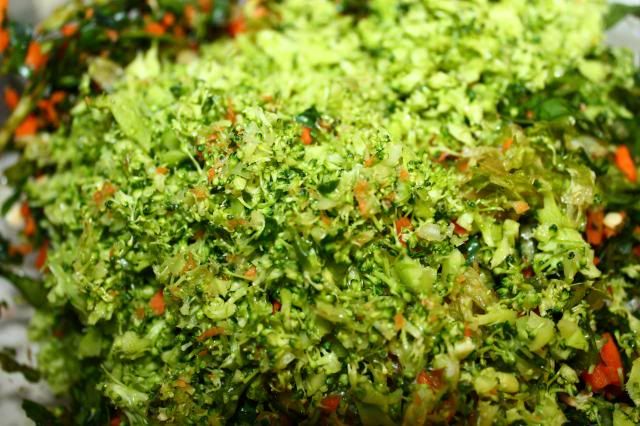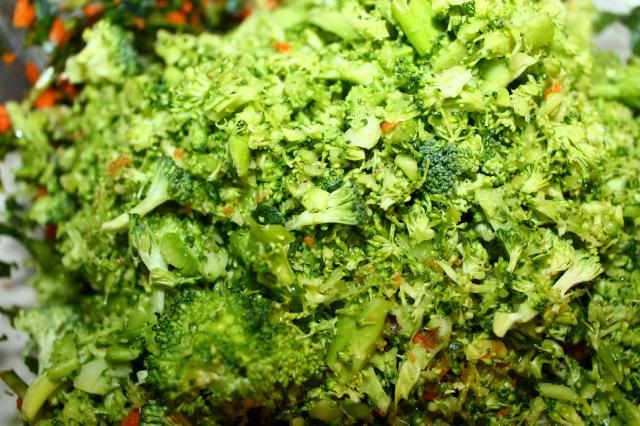 cilantro about to be chopped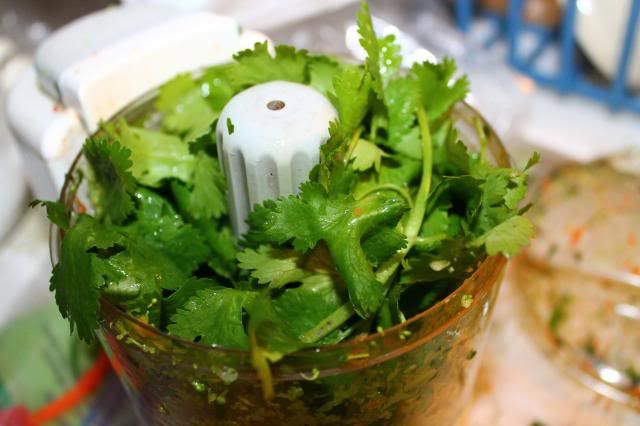 cilantro added to the mash
bok choy about to be chopped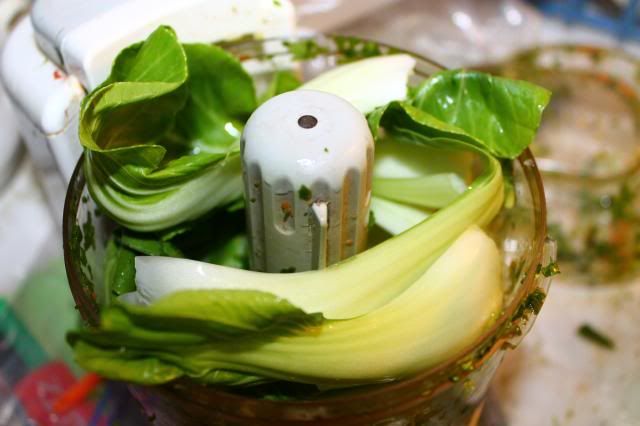 bok choy added to mash
everything all mixed together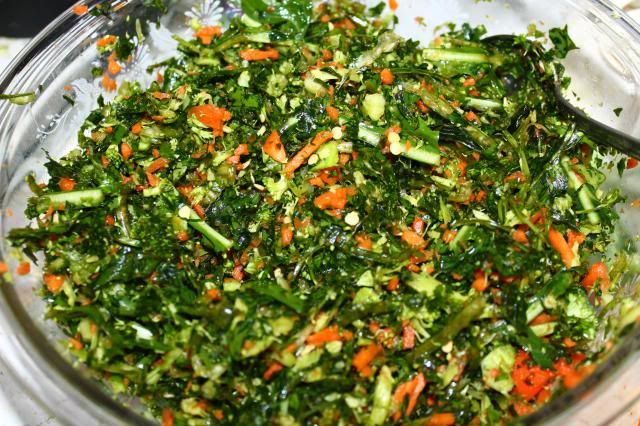 ---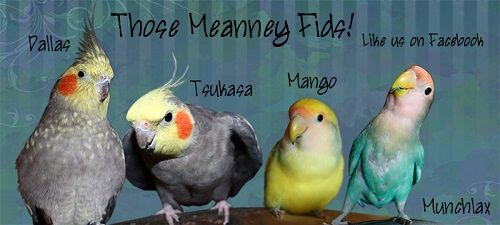 Those Meanney Fids FB Page:
http://www.facebook.com/pages/Those-...284656?fref=ts
Bird Information Photo Gallery:
http://s1282.photobucket.com/user/Me...?sort=3&page=1
All posts and photos of mine posted here are copyrighted by Casey Meanney. They are not to be reposted elsewhere without my permission.
Join Date: Dec 2010
Location: UK
Posts: 17,637
Thanks: 1,593
Thanked 2,007 Times in 1,575 Posts
Rep Power:
99
I won't write all mine down as the other threads above explain it
please do share about your birds when you have the time!
---
- Alexandrine parakeets Holly, George, Koda &
- Crimson rosella Kasumi
Orange winged Amazon parrot Paulie
Join Date: Dec 2010
Location: Ohio, USA
Posts: 5,750
Thanks: 734
Thanked 474 Times in 379 Posts
Rep Power:
42
I would also like to hear about your birds! Maybe some pictures, too? We love pictures!!




---
DIGBY
4-year-old male Congo African Grey
Join Date: Mar 2012
Location: North West, UK
Age: 33
Posts: 1,077
Thanks: 450
Thanked 311 Times in 215 Posts
Rep Power:
12
Just moved this into a better forum so more people can see it and learn from whats been said
---
Some of the gang:
Hobby Breeding: lineolated parakeets