Join Date: Feb 2012
Location: Australia, Tasmania.
Posts: 60
Thanks: 15
Thanked 15 Times in 8 Posts
Rep Power:
9
New toys from old toys!
---
So since there was a few toys that none of the birds were really using (or they were too big) I decided to pull them apart and make new toys with them that I knew they would use
There's not many but I want to start buying parts and other toys and making new ones with them just like this that are guaranteed to be used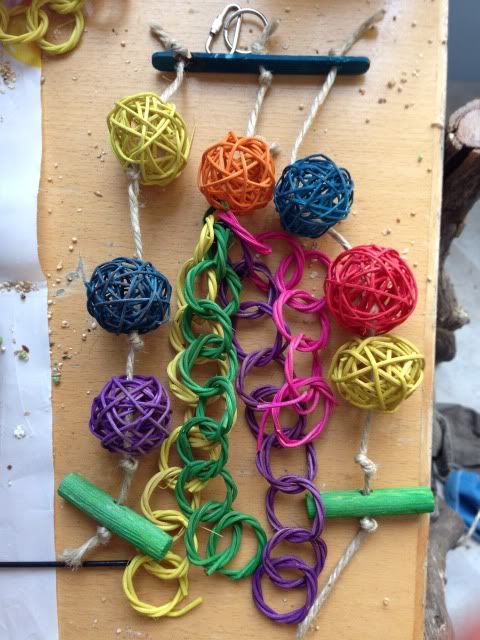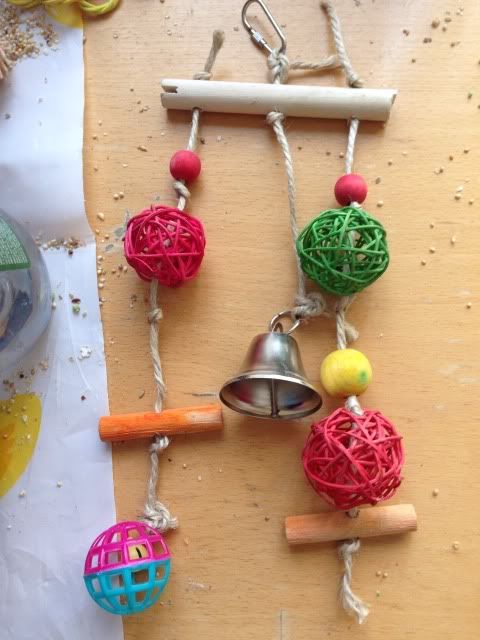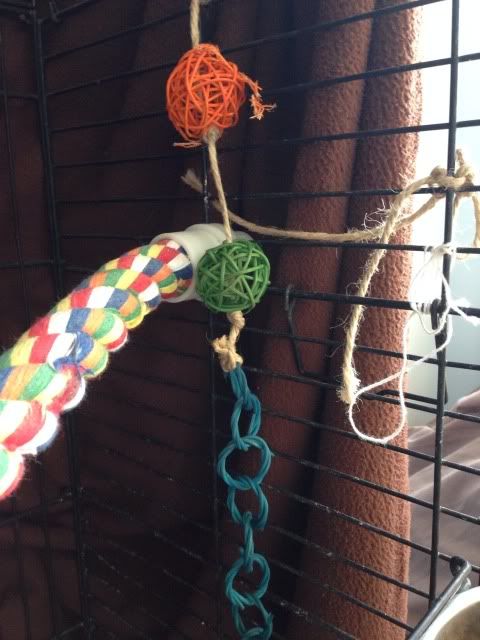 Okay I didn't make this, we bought it the other day :P But the lorikeet loves it even though it's made for large parrots :P
And here's a bowl that's just two small toys in it that I made with leftover stuff for Yoshi, he enjoys foot toys cause he loves being on his back and playing with them :P
Join Date: Jun 2013
Location: Germany
Posts: 1,647
Thanks: 1,255
Thanked 933 Times in 718 Posts
Rep Power:
13
The toys are beautiful, very nice idea!
Join Date: Sep 2013
Location: SF Bay area California
Posts: 686
Thanks: 843
Thanked 420 Times in 280 Posts
Rep Power:
8
Great idea! In fact I was thinking along the same line. Thanks!!!
Join Date: Dec 2010
Location: UK
Posts: 17,661
Thanks: 1,593
Thanked 2,007 Times in 1,575 Posts
Rep Power:
100
Great ideas
the nutcase is a fantastic toy. I have that and the holee rollers!
Join Date: Oct 2011
Location: Massachusetts
Age: 24
Posts: 1,148
Thanks: 35
Thanked 319 Times in 180 Posts
Rep Power:
15
i love the first and second one! very fun looking!
---
Leon
Butch
Baby Bird
Pickles
Bowie
Bobby
Leo
Ace
Cheerio
for my other pets: cat, rabbit, 6 fish tanks, 2 fire belly newts, 2 african dwarf frogs, 22+ crayfish, fish
they're awesome! you can make toys for my fids too if you want
---
Ollie Finn
Bjorn Casper
Ivy Gwyn