Christmas cages
---
I got Spike and the other birds some Christmas toys for their cages. So their cages will look nice and decorated for Christmas aswell as the house
Here is what they got
Spike got
a Santa toy and a candy cane toy
Storm got
a Santa toy aswell and her own Christmas tree
Icarus got a bell penguin
I also got the birds a thermometer, that also shows the humidity. I have it near their cages, it was only $10. Anyone know what a good humidity is for birds?
You can see Spike using his crest as a little sun visor as it says that it is fairly sunny outside
I also went to a parrot conference today and picked a few things up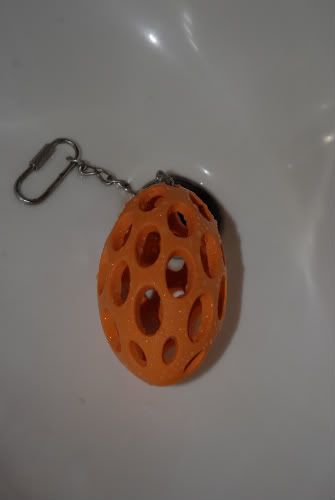 the nutcase toy I have been looking for, it is in the sink because I washed everything I got there.
I also got this dvd
I got a shirt, socks, bag, and magazine with parrots on them aswell
They are in the wash
I even got to meet Robin Shewokis and Barbara Heidenreich
It was a neat day
If I go next year, I might save up to go to the seminars as they were $130.00 to attend for a day
Iam sure they were well worth the price but I already spent the money on the bird toys and treats I got the birds for Christmas.
Join Date: Oct 2009
Location: Ottawa Ontario
Posts: 502
Thanks: 0
Thanked 0 Times in 0 Posts
Rep Power:
12
Ohhh Christmas already! No......!!!!
Oh those are so festive!
---

Spike's candy cane is looking not so festive anymore
Icarus loves his penguin
but Storm thinks her Christmas tree is evil
Quote:
Ohhh Christmas already! No......!!!!
Yes it is coming
I did someones Christmas photos in October, so I know how you feel