Join Date: Jul 2011
Location: Minnesota
Posts: 2,434
Thanks: 0
Thanked 0 Times in 0 Posts
Rep Power:
24
I think that would be perfect!
---
Kona-Green Quaker
Fred (so far)-Blue Quaker
I'll miss you
, Scully-African Grey
Ruby-Chocolate Labrador
Mylee-Black Toy Poodle
16 fish in a freshwater 38 gallon aquarium
Join Date: Apr 2011
Location: Alberta,Canada
Age: 24
Posts: 2,188
Thanks: 81
Thanked 87 Times in 72 Posts
Rep Power:
25
Looks good
---
Icicis- Green cheek conure
Shaylee- Bichon Frise
Join Date: May 2012
Location: Texas
Age: 26
Posts: 306
Thanks: 0
Thanked 13 Times in 9 Posts
Rep Power:
11
It looks nice
though I like wider cages more than taller..but I also have tiels who climb everywhere and do best in long cages versus tall.
---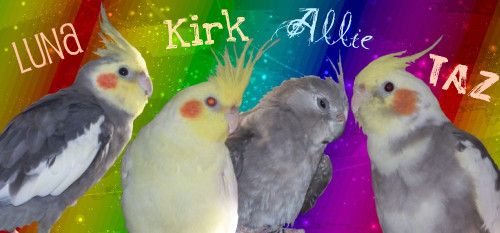 You can get a much bigger cage a lot cheaper here
http://www.americas-pet-store.com/flight-cages.html
I have 3 of the HQ flight cages... My GCC is in one of them... Awesome cage and this site has awesome customer service... I bought all 3 of mine from them.
Join Date: Dec 2010
Location: UK
Posts: 17,661
Thanks: 1,593
Thanked 2,007 Times in 1,575 Posts
Rep Power:
100
Yeah that cage is okay, a little pricey. I would go and get one from that place above that parrotletsrock posted! I just had a browse and they are very cheap
---
- Alexandrine parakeets Kona, Peaches, George (missing), Holly (RIP), &
Orange winged Amazon parrot Paulie
That is a nice cage you showed there. There are other cages and prices from stores listed at my website if you need more ideas and options. Best of luck!
Mike