Join Date: Dec 2010
Location: UK
Posts: 17,661
Thanks: 1,593
Thanked 2,007 Times in 1,575 Posts
Rep Power:
100
Oh my gosh they're gorgeous
Is Lily a pittie? I'm big into ending BSL so seeing a GOOD person owning one makes my heart swell
---
- Alexandrine parakeets Kona, Peaches, George (missing), Holly (RIP), &
Orange winged Amazon parrot Paulie
| | |
| --- | --- |
| The Following User Says Thank You to catalinadee For This Useful Post: | |
Yes! Lily is a rescue, but our best guess is a pit bull greyhound mix. Gizmo was from an accidental breeding of a family friend's dogs. His mother was a very traditional looking Boston Terrier and his father was mostly Chihuahua that had some Pomeranian a few generations back. We adopted Lily when she was around 4 months old and she's 7 years old now. We got Gizmo when he was 5 weeks old because his mother refused to nurse the puppies any longer. He's now 13 years old
---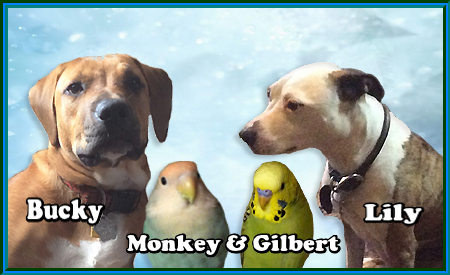 Thank you Mr. Peepers for the sig!
Join Date: Nov 2011
Location: Edmonton
Posts: 3,259
Thanks: 22
Thanked 362 Times in 298 Posts
Rep Power:
25
Awww, they're both adorable! I just love American Pitbull Terriers!
A couple years ago they got rid of BSL here in Edmonton, which I love! It used to be that if you brought your Pittie (or any other aggressive breed like Rotties) outside, on a walk, or to a park, or anything they had to be muzzled. And if they were in your backyard they had to be kept a minimum of 1 meter from the fence and the fence had to be at least 6' tall.
They got rid of all of that with the help of the local Humane Society's CEO
That's exciting! I don't believe there's any breed restrictions on properties you own, but there is on rented properties. It's really sad that people can't see how beautiful and sweet these dogs can be!
---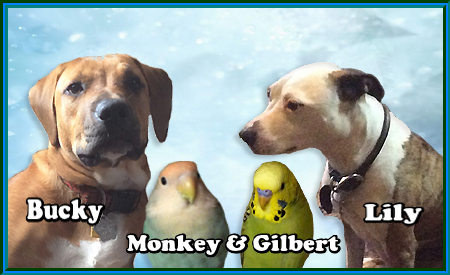 Thank you Mr. Peepers for the sig!
Gizmo is on his last legs, and my mom and her boyfriend would feel bad if Lily was alone by herself during the day. There's an animal shelter nearby that's both our dogs' vet and where we got Lily. Anyways, I just checked the website, and I found an adorable little girl named Sky! She's 4 years old. Here's her picture.
---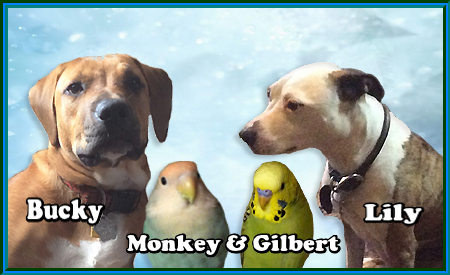 Thank you Mr. Peepers for the sig!
Join Date: May 2014
Location: Missouri
Posts: 110
Thanks: 42
Thanked 40 Times in 34 Posts
Rep Power:
6
Oh My! That is an effective picture. Such a cutie.
| | |
| --- | --- |
| The Following User Says Thank You to Rainbow 511 For This Useful Post: | |