Join Date: Dec 2014
Location: Louisville, ky
Posts: 36
Thanks: 12
Thanked 8 Times in 5 Posts
Rep Power:
0
My novel The Parrot Told Me
---
For all those who like a good mystery and our feathered friends, check out my novel, The Parrot Told Me. In my book, the talking African gray was the witness to a crime! Look me up on Amazon, Barnes and Noble, or I can sign a copy and send it to you!
Wow! It sounds amazing. I'll defintely check it out.
---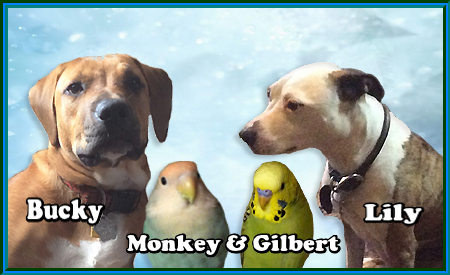 Thank you Mr. Peepers for the sig!
Join Date: Dec 2010
Location: UK
Posts: 17,661
Thanks: 1,593
Thanked 2,007 Times in 1,575 Posts
Rep Power:
100
Would you like me to move this into the classifieds so you can put the links in and advertise it
?
---
- Alexandrine parakeets Kona, Peaches, George (missing), Holly (RIP), &
Orange winged Amazon parrot Paulie
Join Date: Dec 2014
Location: Louisville, ky
Posts: 36
Thanks: 12
Thanked 8 Times in 5 Posts
Rep Power:
0
That would be great!! Thanks!!