Join Date: May 2011
Location: Brisbane, QLD
Posts: 19
Thanks: 0
Thanked 0 Times in 0 Posts
Rep Power:
0
Introduction
---
Hello!
I have just signed up to this forum this morning. I am a member of another bird forum (different user name)
My name is Amber and I have two cockatiels named Scout and Dexter.
They are the sweetest tiels and my world revolves around them <3
Scout is a cinnamon pearl split pied female who loves cuddles and preening. She just turned 2.
Dexter is a male whiteface pearl split pied who LOVES to sing, cuddle and destroy toys! Dex turns 2 on the 1st of June.
I will get some pictures up after editing my profile and working it all out.
I love reading parrot forums in my free time but I am more of a reader than a poster.
I have always loved cockatiels but I really just adore birds in general and am always trying to learn as much as I can about the different species.
I really wanted to join a parrot forum as I am looking into adopting a baby Eclectus. I have been researching them for months now and I just cannot get the idea out of head!?! It has become an obsession of sorts
LOL.
I look forward to reading everyone's personal parrot stories and hopefully sharing a few of my own.
Thank you, and happy Sunday!
Amber, Scout and Dex
Join Date: Dec 2010
Location: Ohio, USA
Posts: 5,750
Thanks: 734
Thanked 474 Times in 379 Posts
Rep Power:
43
Welcome!! Cockatiels are great, I have one of my own. We would love to see some pictures. I'm happy you joined us and I can't wait to see you join in our conversations.




---
DIGBY
4-year-old male Congo African Grey
Join Date: Nov 2010
Location: cape town south africa
Age: 24
Posts: 2,386
Thanks: 24
Thanked 85 Times in 69 Posts
Rep Power:
24
welcom
what is the name of the other forum you are on ?
---
Join Date: Dec 2010
Location: UK
Posts: 17,661
Thanks: 1,593
Thanked 2,007 Times in 1,575 Posts
Rep Power:
100
Welcome to the forum!

There is loads of info around here that I'm sure can help you with learning more about Ekkies and any other birds haha.

Any questions just ask in a thread and all of us would gladly help
---
- Alexandrine parakeets Kona, Peaches, George (missing), Holly (RIP), &
Orange winged Amazon parrot Paulie
Join Date: Mar 2011
Location: UK
Posts: 2,115
Thanks: 275
Thanked 407 Times in 256 Posts
Rep Power:
25
Welcome to Talk Parrots forum!
---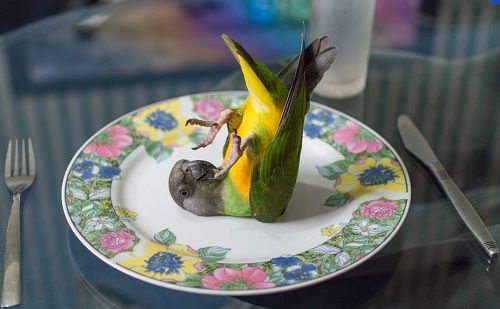 Join Date: May 2011
Location: Brisbane, QLD
Posts: 19
Thanks: 0
Thanked 0 Times in 0 Posts
Rep Power:
0
Thank you everyone - I think this forum is wonderful
I really love the colour scheme!
I am a member on Talk Cockatiels also.
Join Date: Feb 2011
Location: Oshawa, Ontario
Age: 28
Posts: 914
Thanks: 2
Thanked 1 Time in 1 Post
Rep Power:
16
Hi! Welcome to this forum as well!
---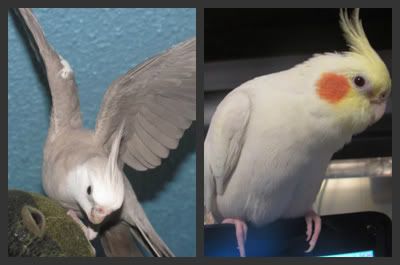 My Tiels
Cupid-Male Whiteface Cinnamon
Aero- Female Cinnamon Lutino