New but not to parrots.
---
I have been looking for a nice board that is not to busy but busy enough to keep me focused on my parrots more then I am these days.

I have several parrots.

2 Quakers one of which I have the parrots of and raised from day one. The other is a rescue. Topaz(blue) and Teddy(green)

2 ciaques. My husband wanted one and then we decided it needed company. They won't share a cage but have great fun out on the play stand. Twitter and Scooter

1 concure. Retired breeder. Old as dirt so I was told. Indy

1 wild caught amazon that I am thinking is about 35ish I just post him to be about 30 plus. He picked me. An amazon was one bird I thought I would never own. But he would have it no other way. Joey

Trying to keep the numbers down and keep saying no more but that was two birds ago. /sigh
But in all honesty got to stop now.

I am married with no children but I have several pets including the parrots.

As you can see I have terrible grammar and can't spell worth two cents or type. But well do my best to make myself understood.

Thanks for trying to read all this gobble goop. LOL
Join Date: Dec 2010
Location: UK
Posts: 17,659
Thanks: 1,593
Thanked 2,007 Times in 1,575 Posts
Rep Power:
100
Welcome to the forum!
My favourite thing about Talk Parrots is it isn't the most active and I think it works well that way, though it would be nice to have some more posters. We've seen a few new people join recently which is lovely as we really are a fairly small community here. We love photos more than anything though I think
Also, your spelling isn't bad at all
Join Date: Jan 2013
Location: Syracuse, NY
Posts: 921
Thanks: 12
Thanked 450 Times in 340 Posts
Rep Power:
10
Welcome to the forum!! Feel free to share photos of your birds (and other pets) if you would like to! We love photos
Welcome... I'm fluent in typo so no worries!! Lol
Join Date: Jun 2013
Location: Germany
Posts: 1,647
Thanks: 1,255
Thanked 933 Times in 718 Posts
Rep Power:
13
Hello Angie,
welcome to our forum.
I'm curious to see the first
of your parrots.
Join Date: Mar 2011
Location: UK
Posts: 2,115
Thanks: 275
Thanked 407 Times in 256 Posts
Rep Power:
25
Welcome to TP
---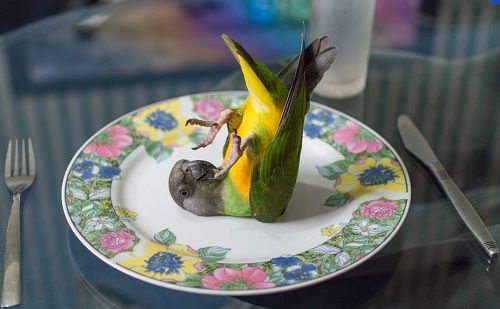 Join Date: Mar 2012
Location: North West, UK
Age: 33
Posts: 1,077
Thanks: 450
Thanked 311 Times in 215 Posts
Rep Power:
13
Welcome to the forum.

We may be small but we're friendly and keep any riff raff under control lol.

Look forward to seeing you around x

Sent from my SK17i using Tapatalk 2
---
Some of the gang:
Hobby Breeding: lineolated parakeets
Welcome
and your spelling's great!
i can't wait to see photos of your flock
---
Ollie Finn
Bjorn Casper
Ivy Gwyn
Thank you for all the welcome's. Is that even a word? lol
---
Yuki my budgie.
Pixie budgie. Blue IRN Goose
If it isn't , it should be...lol