Join Date: Jul 2013
Location: Cleveland
Posts: 1
Thanks: 0
Thanked 1 Time in 1 Post
Rep Power:
0
Hi from Brisbane, Australia
---
Hi, I'm new to this forum so I'd like to take the opportunity to tell you guys about the birds that I have. I've owned cockatiels in the past, but now I'm into lorikeets. I have a pair of rainbows that have a new chick at the moment (7 days old). I have a pair of scaley breasted lorikeets also that I hope will successfully breed soon. They have had 3 clutches of eggs so far that have all been infertile. I also have a hand raised rainbow as well.
| | |
| --- | --- |
| The Following User Says Thank You to Rochey For This Useful Post: | |
Join Date: Mar 2011
Location: UK
Posts: 2,115
Thanks: 275
Thanked 407 Times in 256 Posts
Rep Power:
25
Welcome to Talk Parrots
---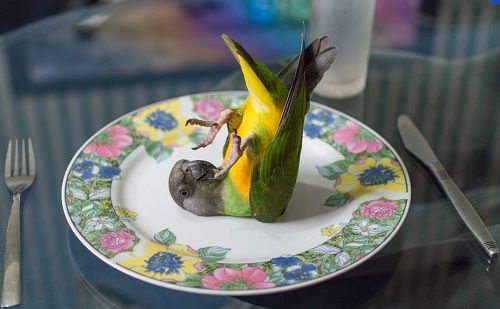 ---
Yuki my budgie.
Pixie budgie. Blue IRN Goose
Join Date: Feb 2011
Location: Minnesota
Posts: 493
Thanks: 117
Thanked 35 Times in 21 Posts
Rep Power:
11
That is one thing I love about this board - there are people from all over the world.
---
Comet
Join Date: Jun 2013
Location: Germany
Posts: 1,647
Thanks: 1,255
Thanked 933 Times in 718 Posts
Rep Power:
13
Welcome to our forum, and thanks so much for the cute baby picture!
Join Date: Dec 2010
Location: UK
Posts: 17,659
Thanks: 1,593
Thanked 2,007 Times in 1,575 Posts
Rep Power:
100
Welcome to the forum
nice to see another lory/lorikeet owner here