Join Date: Aug 2013
Location: California
Posts: 1,616
Thanks: 1,109
Thanked 903 Times in 591 Posts
Rep Power:
17
Hi All
---
Just wanted to introduce myself. My name is Amber. I have 2 parrots: one parrotlet & one budgie. I also have 2 finches, 2 dogs, and one senior cat. Oh, and 2 fish tanks. So, yes, I am an animal lover--in case you were wondering lol. Grew up around tons of animals from birds to horses. Looking forward to getting to know everyone and learning from all of you parrot experts. Here are some pics of my pet family members.
Cozette (4 month old albino budgie):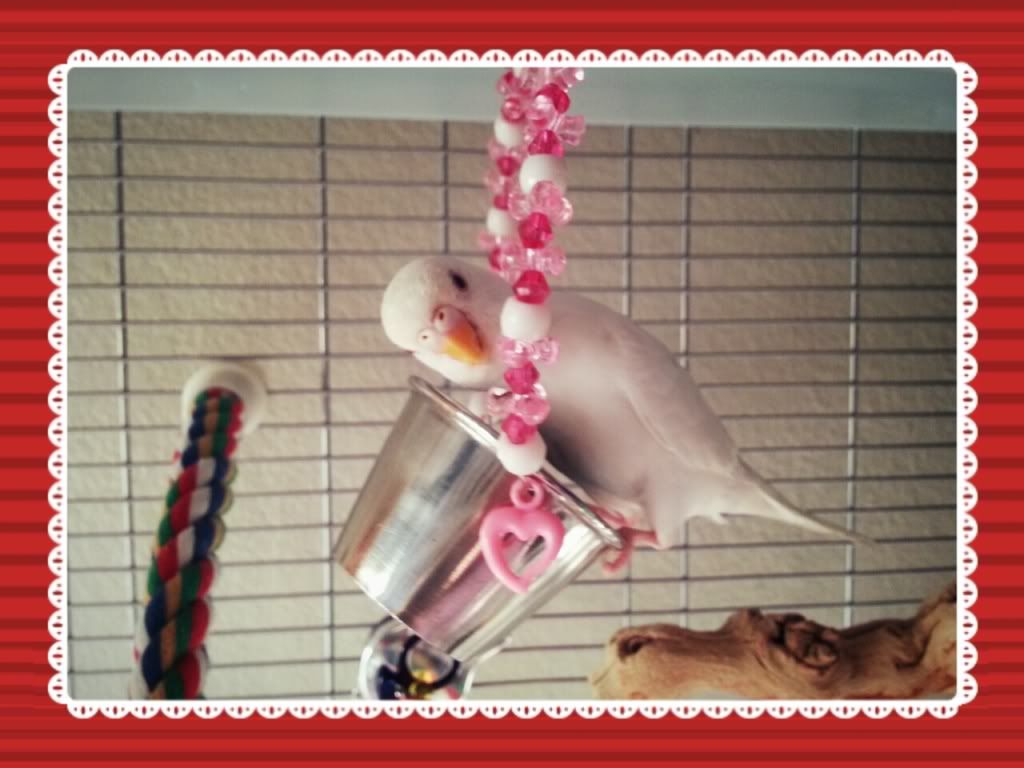 Oliver (3 year old american yellow parrotlet):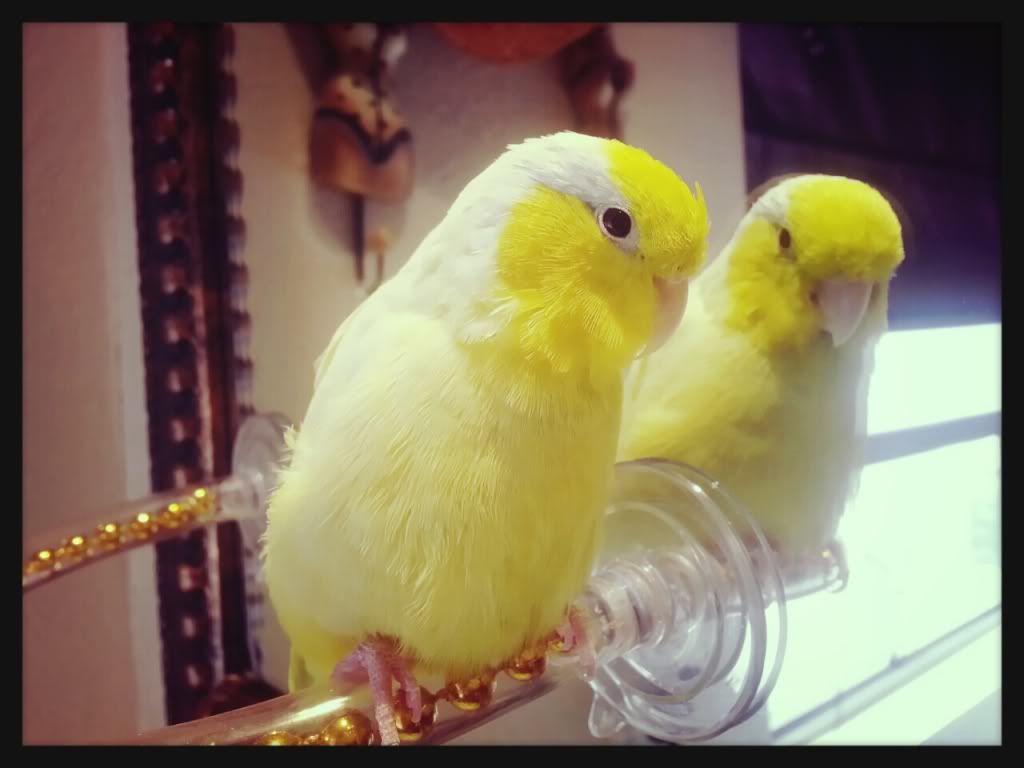 Sprinkles & Cupcake (4 year old zebra finches):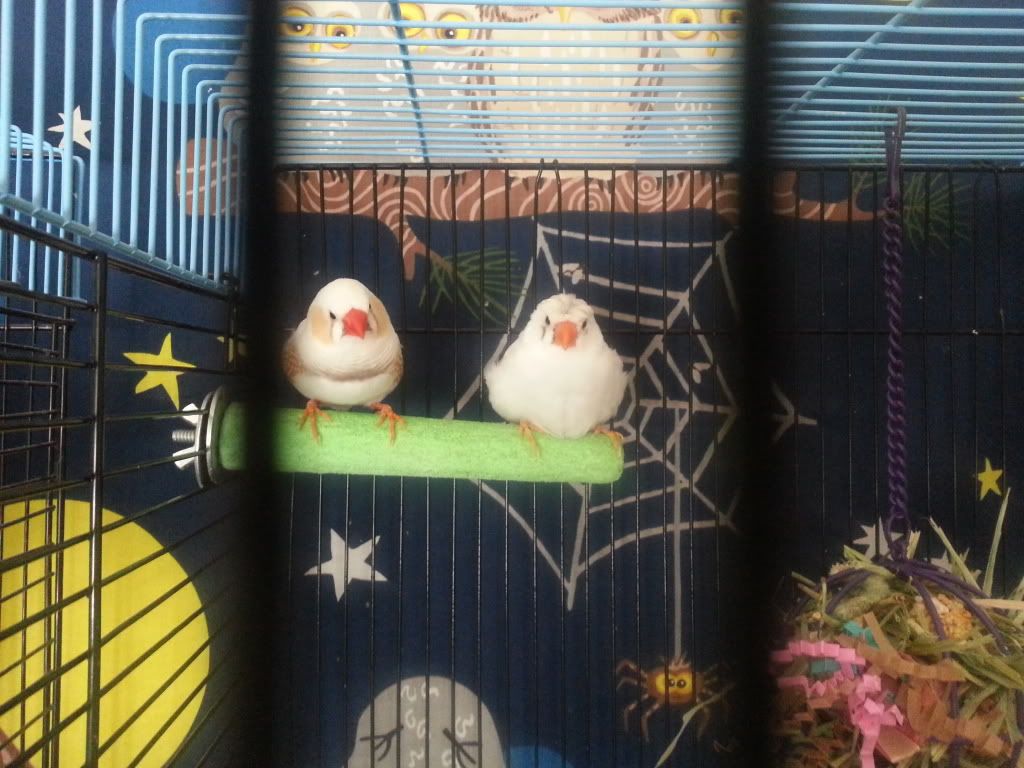 Parker & Brodie (5 & 6 years old):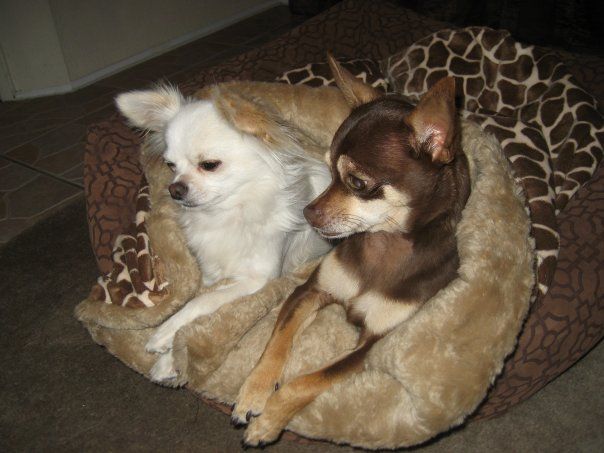 Cricket (13 years old):
| | |
| --- | --- |
| The Following 2 Users Say Thank You to 4thebirds For This Useful Post: | |
Join Date: Dec 2010
Location: UK
Posts: 17,659
Thanks: 1,593
Thanked 2,007 Times in 1,575 Posts
Rep Power:
100
Welcome to the forum! Your animals are gorgeous
Sent from
Petguide.com Free App
---
- Alexandrine parakeets Kona, Peaches, George (missing), Holly (RIP), &
Orange winged Amazon parrot Paulie
Join Date: Jun 2013
Location: Germany
Posts: 1,647
Thanks: 1,255
Thanked 933 Times in 718 Posts
Rep Power:
13
and thanks for sharing the lovely pictures of your pet family!
Join Date: Aug 2013
Location: California
Posts: 1,616
Thanks: 1,109
Thanked 903 Times in 591 Posts
Rep Power:
17
Thanks for the welcome. I guess how many is too many, lol. That is the magic question.
Join Date: Mar 2012
Location: North West, UK
Age: 33
Posts: 1,077
Thanks: 450
Thanked 311 Times in 215 Posts
Rep Power:
13
Welcome. Thanks for sharing your animals they are gorgeous
Look forward to seeing you around x
---
Some of the gang:
Hobby Breeding: lineolated parakeets
Welcome to talkparrots, hope you enjoy it here!
Join Date: Dec 2010
Location: Ohio, USA
Posts: 5,750
Thanks: 734
Thanked 474 Times in 379 Posts
Rep Power:
43
Welcome to Talk Parrots! Your animals are so lovely!




---
DIGBY
4-year-old male Congo African Grey
Join Date: Sep 2013
Location: Saskatoon, Saskatchewan
Posts: 16
Thanks: 0
Thanked 6 Times in 3 Posts
Rep Power:
0
Hi, I'm Brianna and I'm new here too, don't feel bad I have 5 chi's, 1 cat, 2 caique parrots, one 20 year old cockatiel and land snails. You can never have too many animals.
---
Last edited by AnimalLover85; 09-07-2013 at

04:48 PM

.
Hi,and welcome! I only have 8 small parrots...lol 5 budgies, a parrotlet, a GCC and a tiel!
Join Date: Jun 2013
Location: NYC, USA
Posts: 1,058
Thanks: 1,411
Thanked 748 Times in 515 Posts
Rep Power:
12
Welcome to Talk Parrots. This is a very friendly place to be.
---
Stitch
Pikachu
Thor
Loki
Blaze
Cinder
Sunday
Storm
Sky