Discussion Starter
·
#1
·
My daughter got her Red Rump on 8/1/09 and cannot handle him at all. If he comes out on his own, he is fine but when you talk to him in his cage or try to have him come out he just flys around in a panic in the cage and wont let you touch him. He is 4 months old and was hand fed and played with at the bird store.I was just wondering if anyone else had one and if they are all like this. My daughter's computer isn't working so I told her I would ask for her.
Here are a few pictures I took when I was at her house.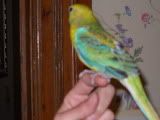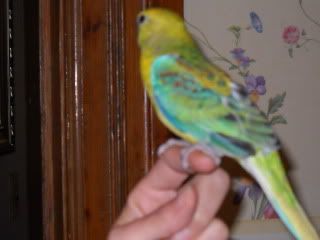 This one he was bullying the gold capped conure, we were right there in case anything happened. The conure, Beep, didnt want any part of the red rump, he would put his foot up as to say "back away".