Discussion Starter
·
#1
·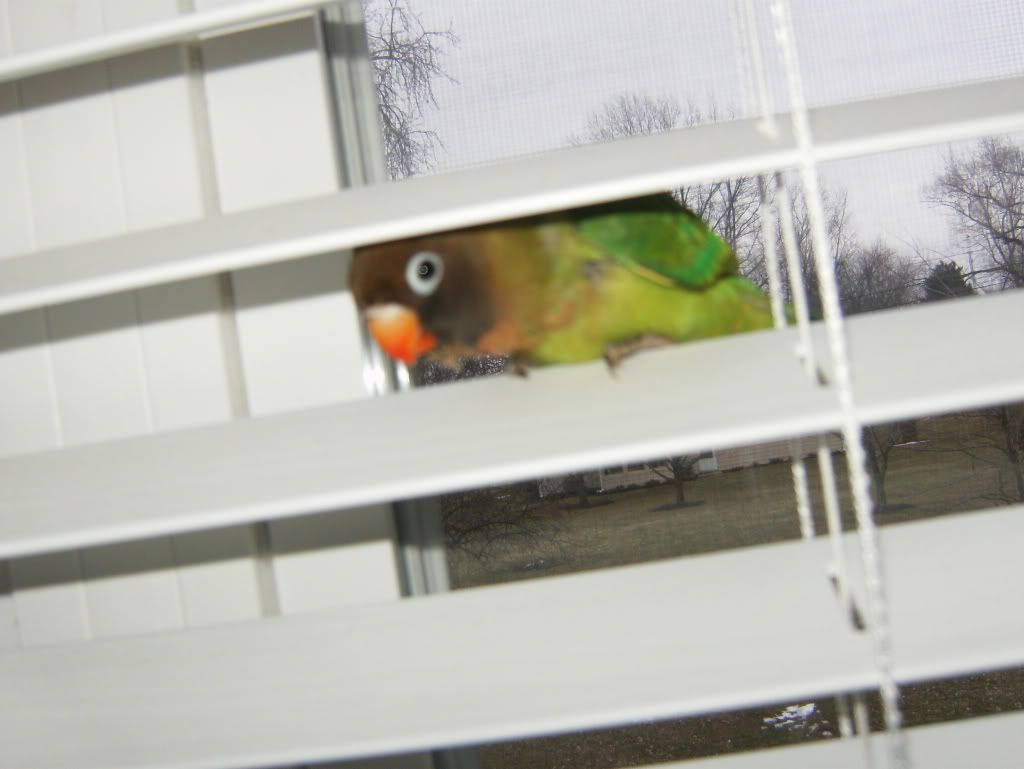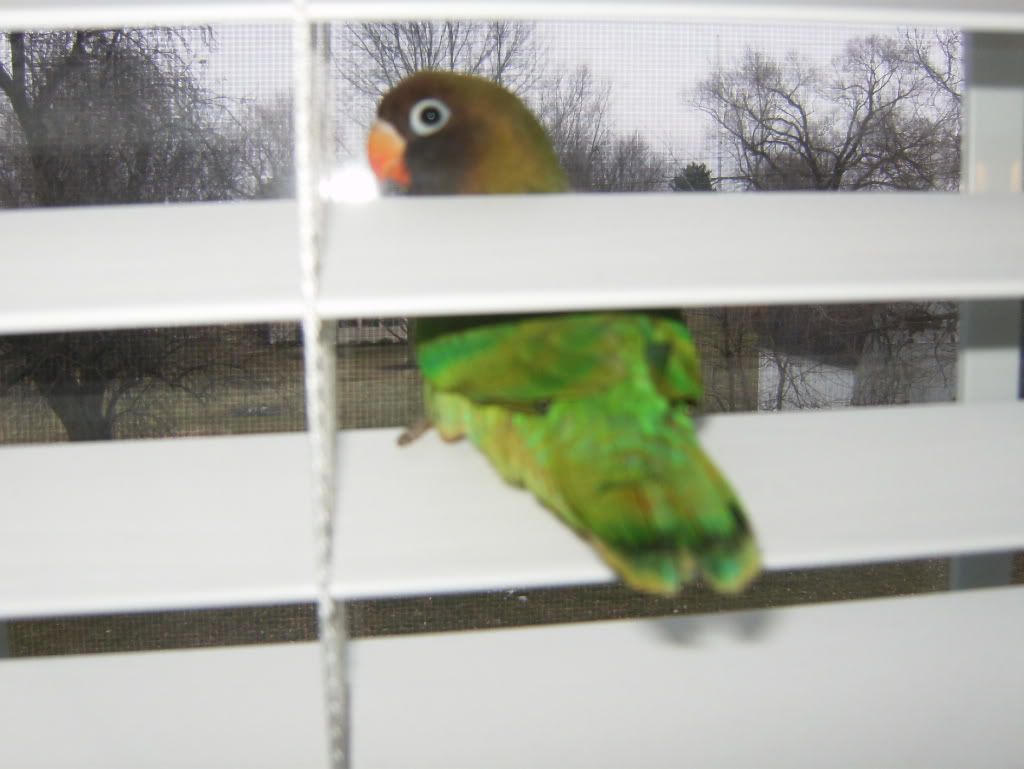 Here is my new black cheeked lovebird!
I got him on Saturday and we have had quite the adventure so far.
When I got him the bird was weaned....the breeder said he/she was hatched in early Jan. Well, he basically stopped eating. He got so weak he could hardly stand/perch. This was yesterday around 2. I called my vet and she instructed me to give him 2-3 drops of pancake syrup to get his blood sugar up....and then try to coax him to eat once her perked up. Well instead of trying to coax him with pellets/seeds/millet, cuz he wouldnt touch them, I rushed to the bird store and got some handfeeding formula. He ate that RIGHT up, and has been doing much better since....hanging out with my p'let and linnie. I thought I was going to lose him right there, but luckily I acted in haste and was able to nurse him back to health.
When he first came home he was sort of afraid of me, but now I think he KNOWS i saved him, because he is the tamest/lovingest little bird. He is the cutest thing I have ever seen; only slightly bigger than my p'let, and has a wonderful, inquisitive, smart, adventerous personality. Such a great bird.....they should really be seen more in the pet world.....
I dont have a name for him yet, but I think i am going to go with Django or Ziggy.
He hasn't been DNA'd yet, but I have a hunch he is a boy....
Isn't he just adorable