Discussion Starter
·
#1
·
I got Spike and the other birds some Christmas toys for their cages. So their cages will look nice and decorated for Christmas aswell as the house :lol:
Here is what they got
Spike got
a Santa toy and a candy cane toy
Storm got
a Santa toy aswell and her own Christmas tree
Icarus got a bell penguin
I also got the birds a thermometer, that also shows the humidity. I have it near their cages, it was only $10. Anyone know what a good humidity is for birds?
You can see Spike using his crest as a little sun visor as it says that it is fairly sunny outside
I also went to a parrot conference today and picked a few things up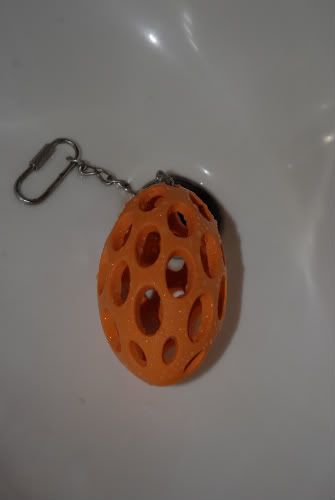 the nutcase toy I have been looking for, it is in the sink because I washed everything I got there.
I also got this dvd
I got a shirt, socks, bag, and magazine with parrots on them aswell
They are in the wash
I even got to meet Robin Shewokis and Barbara Heidenreich
It was a neat day
If I go next year, I might save up to go to the seminars as they were $130.00 to attend for a day
Iam sure they were well worth the price but I already spent the money on the bird toys and treats I got the birds for Christmas.