My birds are such finicky things when it comes to toys. My budgies love a silly ferris wheel that slides on a perch.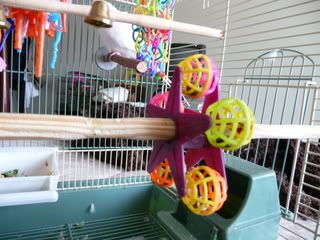 They both love swings although it took Sugar about 2 years before she would get on one. They both love chewing on toys that have yucca and seed treats.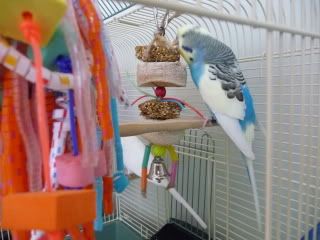 Parsley(linnie) loves paper and is happiest chewing on notes that I write to my self. She loves things she shouldn't have like my earrings or watch. But the one toy she will play with has these spiral straws on them. She loves to pick at them.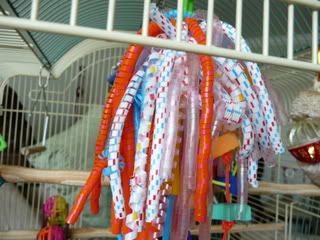 All 3 of my birds LOVE mirrors and I ocassionally put them in but do not leave them for a long time. I try to rotate toys every several weeks but the ones I have pictured stay in the cage all the time.