Discussion Starter
·
#1
·
Thought I would take a minute to tell you about the parrots who own me.
Mr Peepers....a GCC, my sweet little clown, 4 years old
This is Jussy, my Lovie baby that was hatched here and hand fed by me...needless to say, she is my precious baby!
These two, Peepers & Jussy, are constant companions, joined at the wings, preening each other all day, and recently moved in together. It's ridiculous!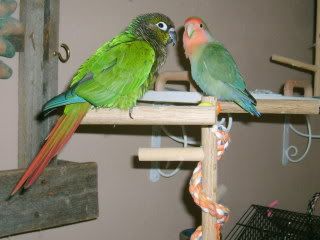 The Parrotletts! A constant source of laughter....Loki is 15 months and Tucker is 10 months old...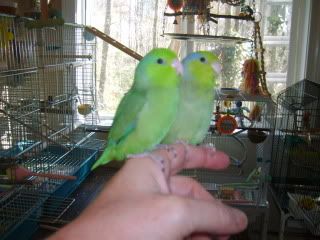 Jad, my Jenday...my handsome, neurotic boy! About 9 years old
My precious Tiels....each with their own story before got to to their forever home...
Tweety just turned 20 years old! He loves to whistle Andy Griffith and dance on my finger....(he looks sorta like a little old man huh?)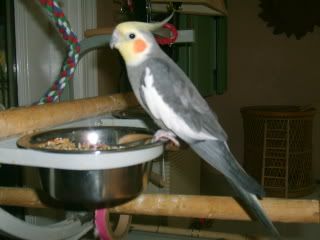 Smokey Joe...one of the sweetest babies ever
...and Einey (Einstein) Funny fella! Loves to be with you!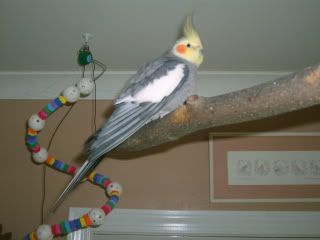 My Budgie Boys....Bebop, the blue fella, has no clue he's a Budgie and is everybirdies friend....he insists on it. JT is a newcomer and finally bonded with Bebop. JT is a bit mentally challanged though I think LOL
Peaches, my mama Lovie. This is a story unto it's self... we recently lost our beloved male Lovie "Little" and she is still in mourning (as am I) Peaches is the beautiful green Peach Faced and her hubby Little...
I hope I did not take up too much room!. They all live in harmony in one big bird room...I'll make another thread about that later if interested. Thanks for meeting my feathered kids!