Discussion Starter
·
#1
·
Twitter, my Bourke Parakeet, has really come around, as far as taming goes. I haven't really done anything to make this happen, other than work with her every day and sometimes hand feed her millet spray or hemp seeds. But basically, my "work" consisted of just opening the cage door and letting her fly around. She's getting quite brave and friendly.
We have a daily ritual of me opening her cage door and she flies into the livingroom and sits with me while I watch TV. Originally, she mainly landed on my knee but lately she flies right to my shoulder and just hangs out for as long as I let her.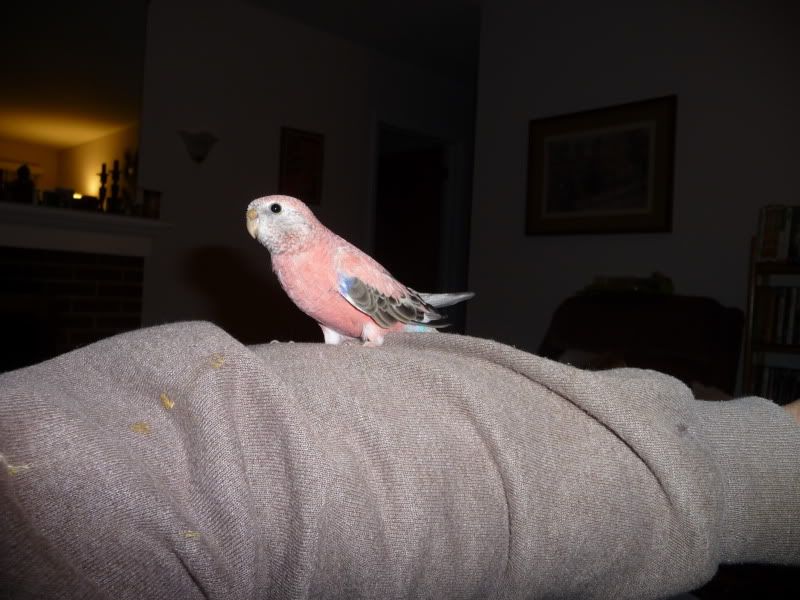 When my contractor Dave stopped over for a payment (he's renovating my kitchen), Twitter even landed on his head all by herself!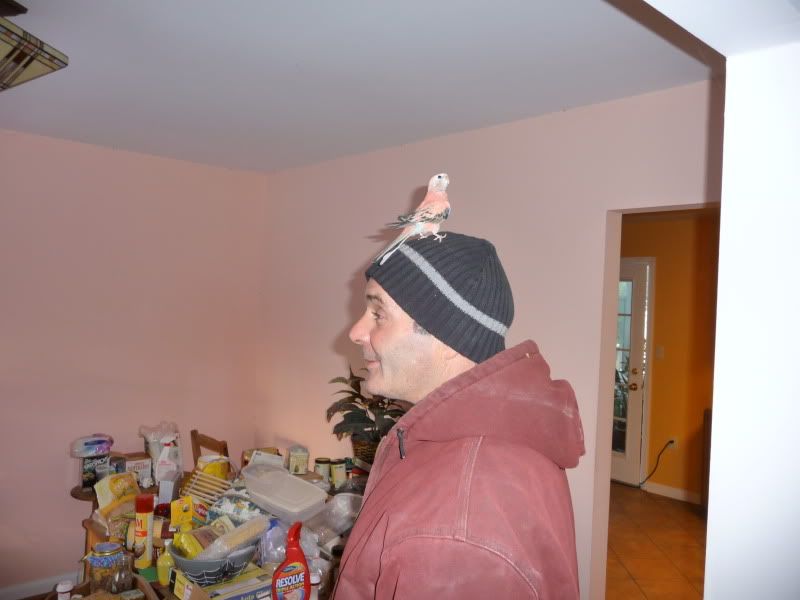 This is alot different from when I got her last October, when she'd sit on my finger for a 10 seconds and fly right back to her cage.