Discussion Starter
·
#1
·
Ok time for something uplifting. I keep finding more pics of Kermit on my computer and it's making me teary... so here is super cutie, Meeps, my female Splendid Parakeet..
A dip in the drink!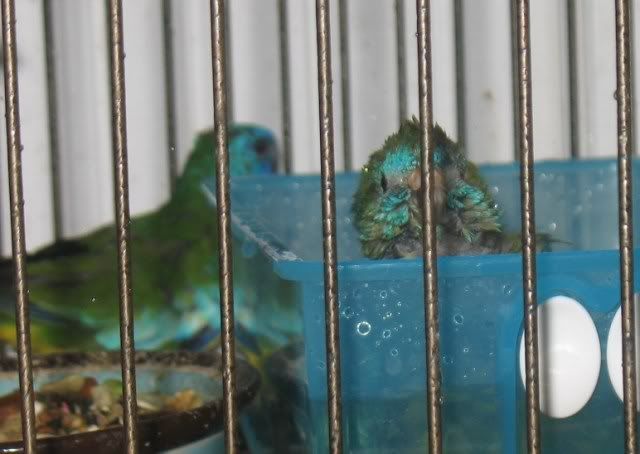 There's a lil something on your beaky meepers...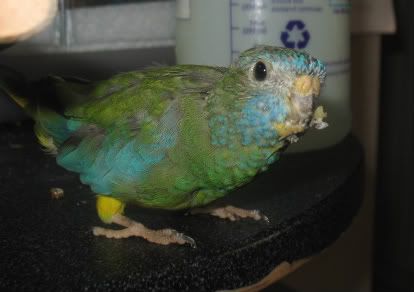 Fishing in a dish of water..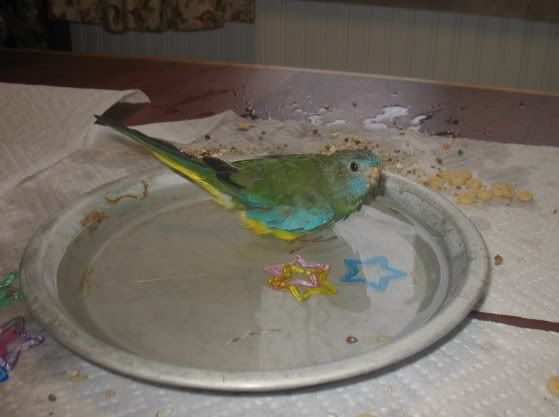 And this is an older one but cute.. she's trying to drink with a vine ball in her mouth.. She did this all the time! So silly!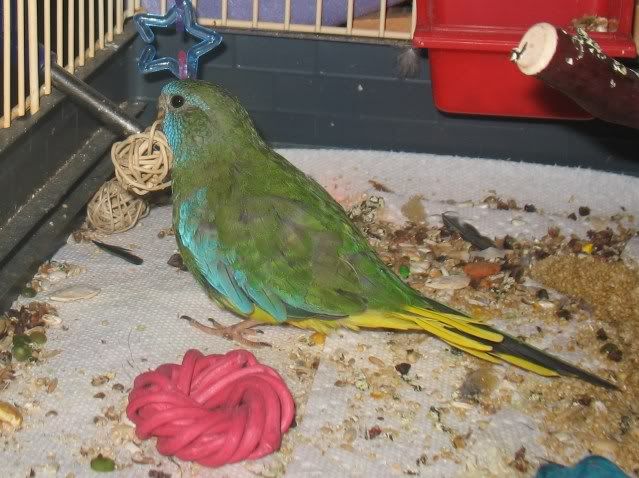 And here is a pic of my cell phone photo of the green cheek at Petco that I can't get out of my mind. Poor baby only had ONE toy in his cage! One!? and it wasn't even a cool one... hrumph..