Discussion Starter
·
#1
·
These were cute pics I took the last couple days. She is just so darn cute. :lovehearts:
This one is after eating her Crazy Corn... "Hey Meeps, I think you might have a little something on your beak..."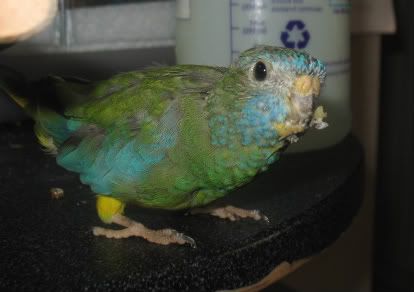 And this one after eating sprouts. She hopped back into her cage (quarantine cage still, that's why it's little.) and up onto her swing for a few minutes, now she's happily going after the seed scattered on the floor.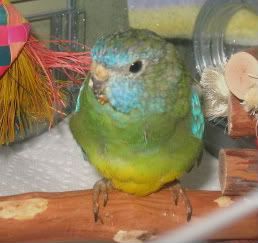 She gets a little timid with everyone else still, but she is trusting me a lot more. And I found out last night that her affections can be bought with Pineapple Salsa.