Discussion Starter
·
#1
·
yesterday upon walking home, we found a box outside of our appartment building with blankets on top. so we peeked inside and saw this little common grackle. hes just a fledgling but he has a half healed fracture on his leg but is fully capable of using the leg and foot, just not putting much weight on it.
we are feeding him moist cat food, seed, and once hes eating more on his own, im going to introduce some corn and peas and mealworms. once his leg is healed, we are going to teach him to be a bird and forage and fly. once hes capable of feeding himself, we are going to release him.
hes quite sweet too
he reminds me of a turkey vulture so thats how he earned his name lol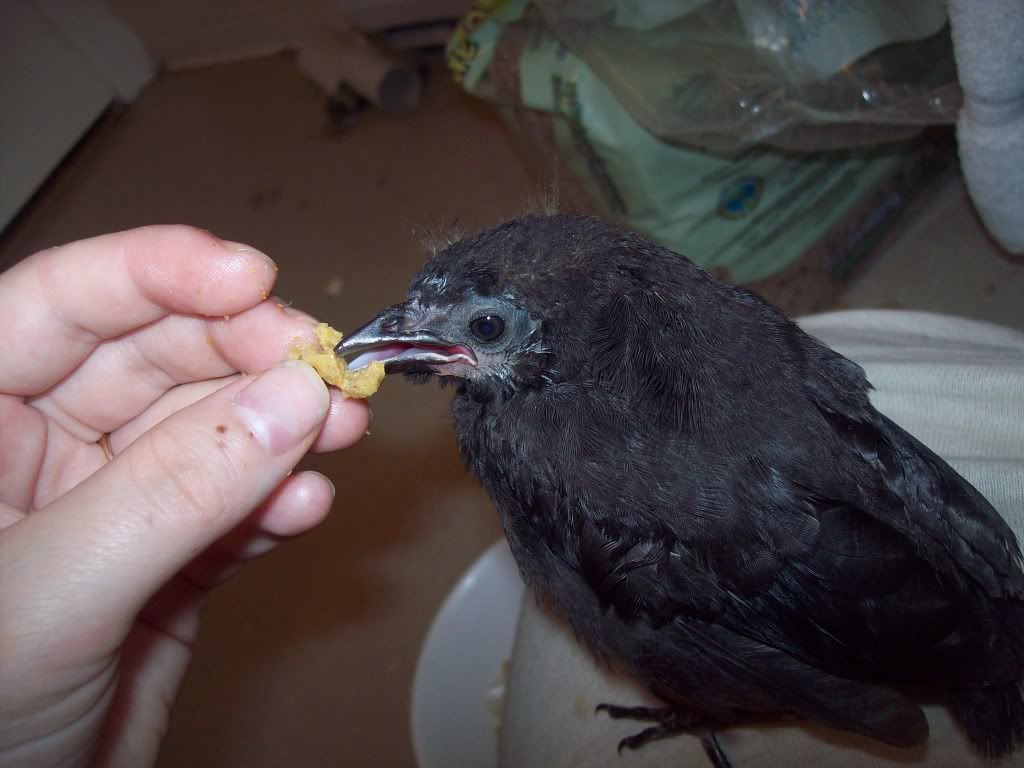 hes got such a cool tongue!
and video of feeding him
[nomedia="http://www.youtube.com/watch?v=_vlIauLDwX0"]YouTube - ‪"Vulture" eating‬‏[/nomedia]