Discussion Starter
·
#1
·
Today, I finally got round to making the birds a playstand.
Despite my terrible D.I.Y skills, the birds love it, and I think it's pretty good!
Much cheaper than buying a new one! A plastic one in a petshop near me is $25 and it has much less stuff than this. Plus, Ziggy would shred the plastic.
Bentley, surprisingly, was first to explore. I made things easy to reach so that his bad feet aren't an issue.
Anyway, here's some pics of the fid's enjoying the playstand....
playstand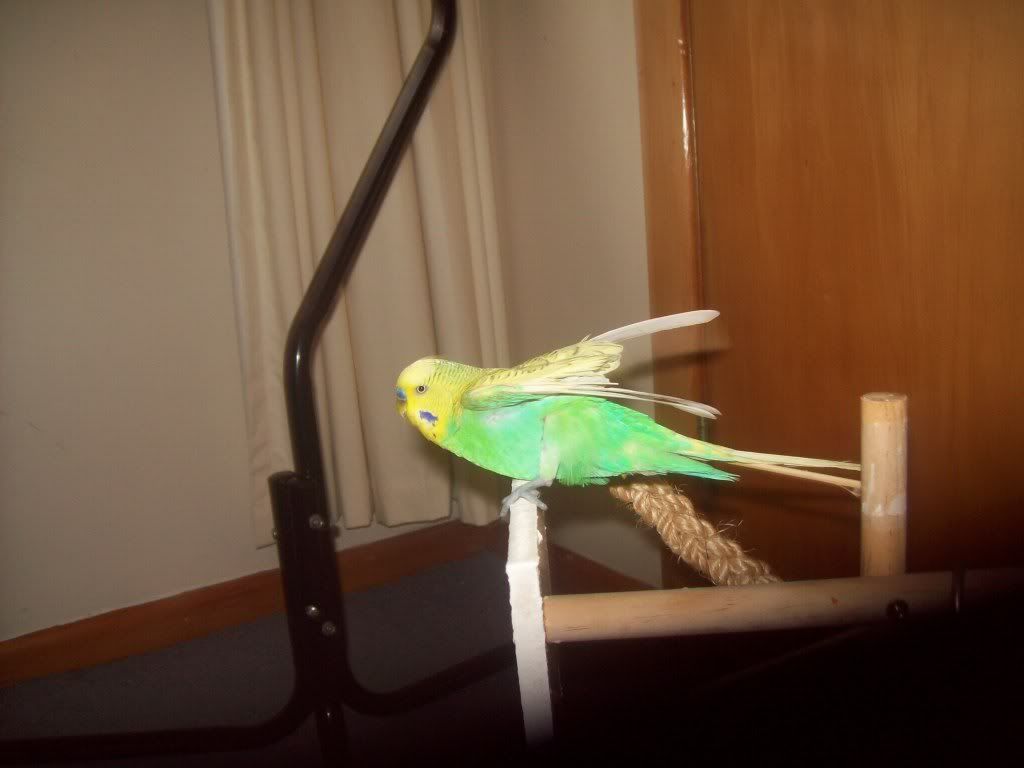 Bentley decides to flap his wings....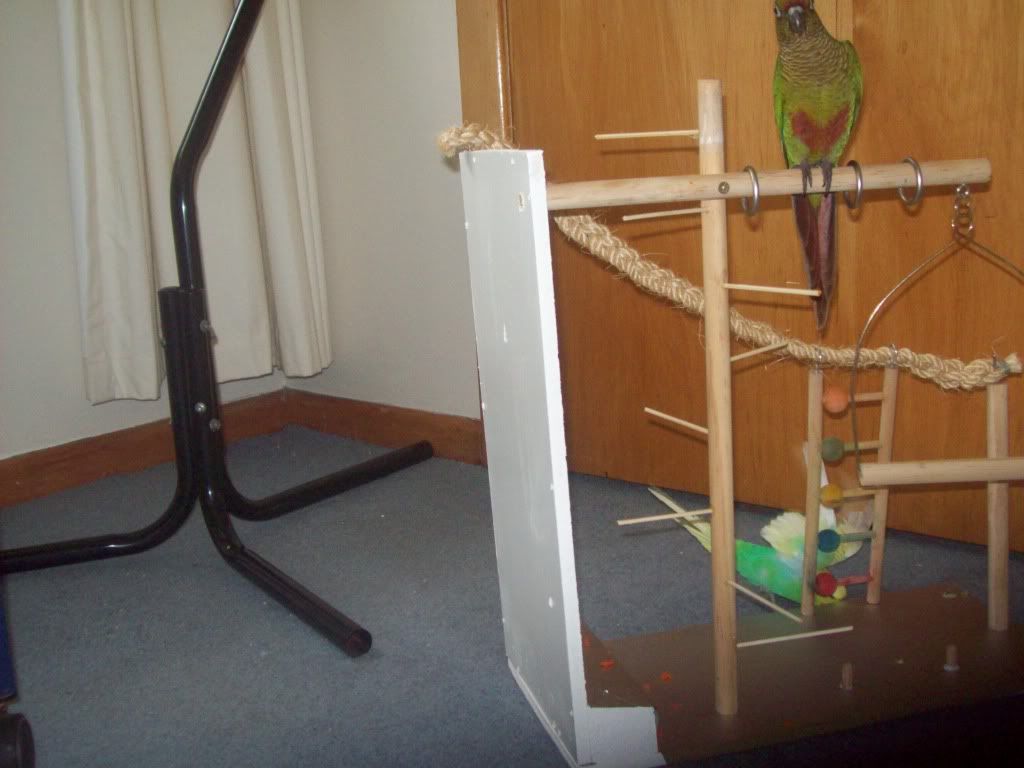 Crash landing!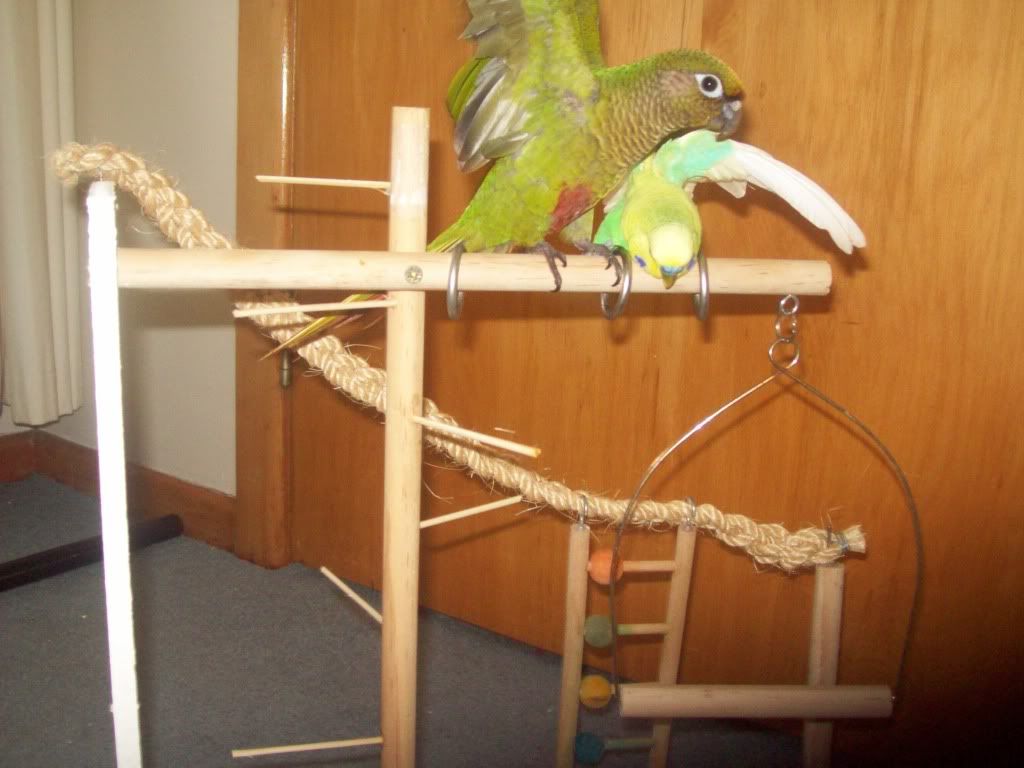 Bentley jumps onto the perch and pushes Ziggy off balance!
They find time for preening :lovehearts: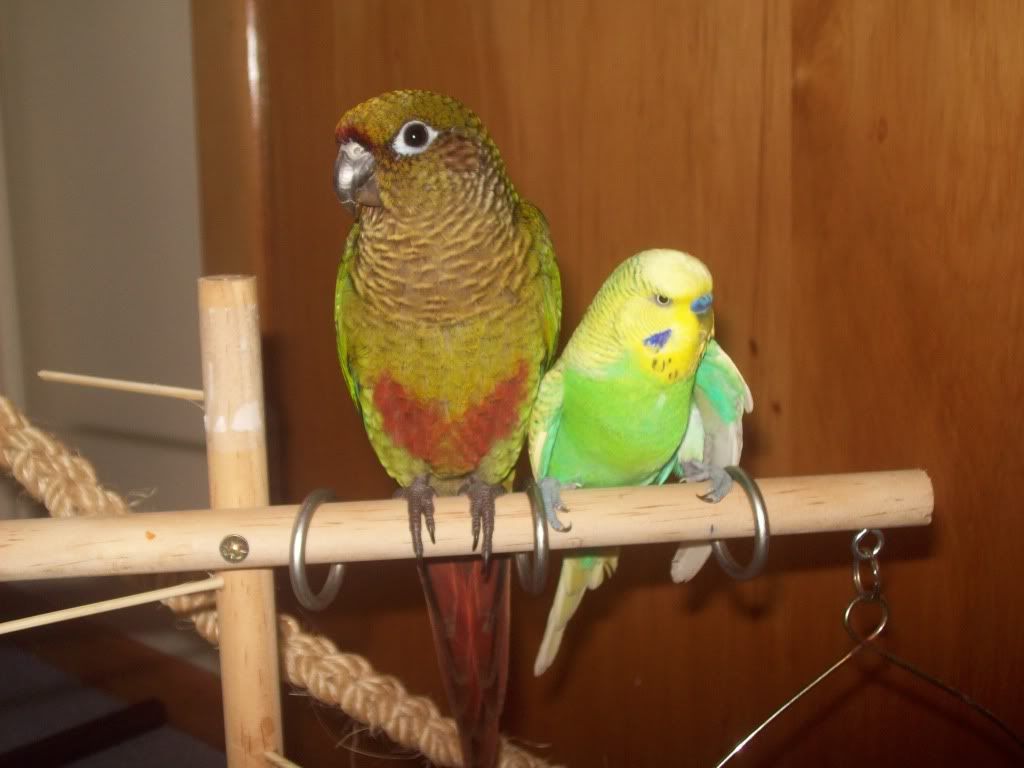 Ziggz and Bentley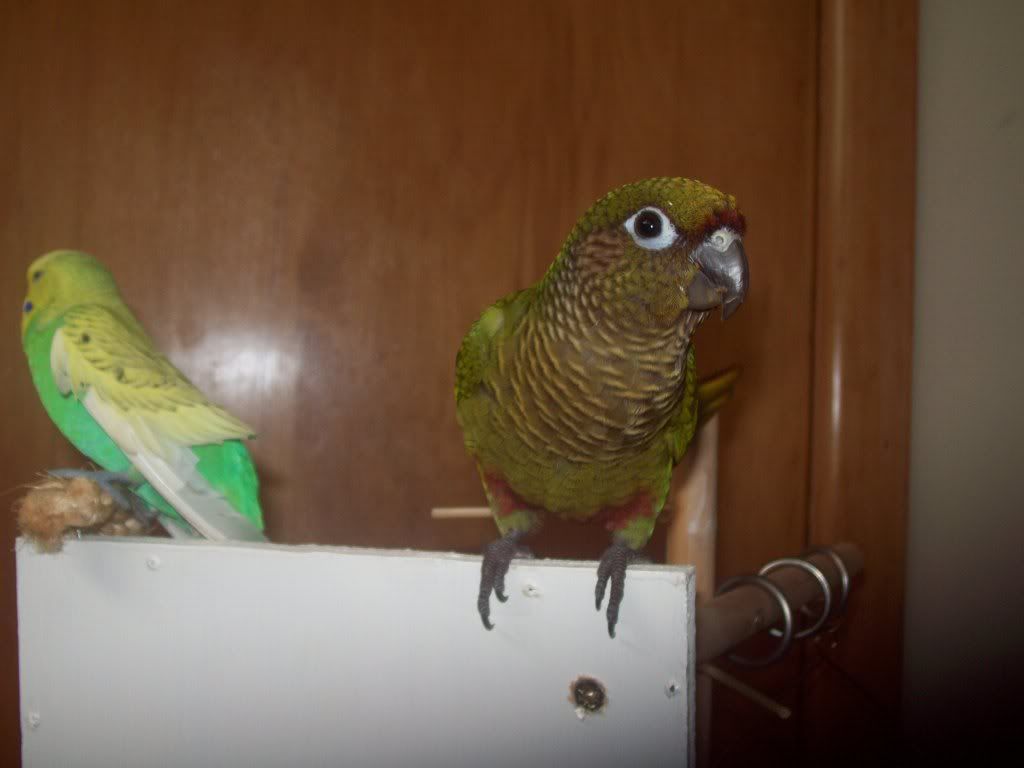 Ziggy expects her carrot now
Ziggy always gets what she wants!
The stand