Hello! :ciao: My name's Angela, and I've come over from TB out of boredom and curiosity. I'm sick with a cold and attempting to not re-injure my almost-healed wrist, and this means I need another forum! :lol:
Well let's see. I'm 26 years old and from Florida. I live with my boyfriend, my 10 year old quaker parrot Andrew, and my two budgies Sammy and Winter. Sammy's been with us for nearly two months now. Winter's been with us for almost two weeks and came to us sick with an infection (yay for quarantine), so it'll be a while before he gets to meet the flock.
Humm can't post an intro without pictures.
Andrew: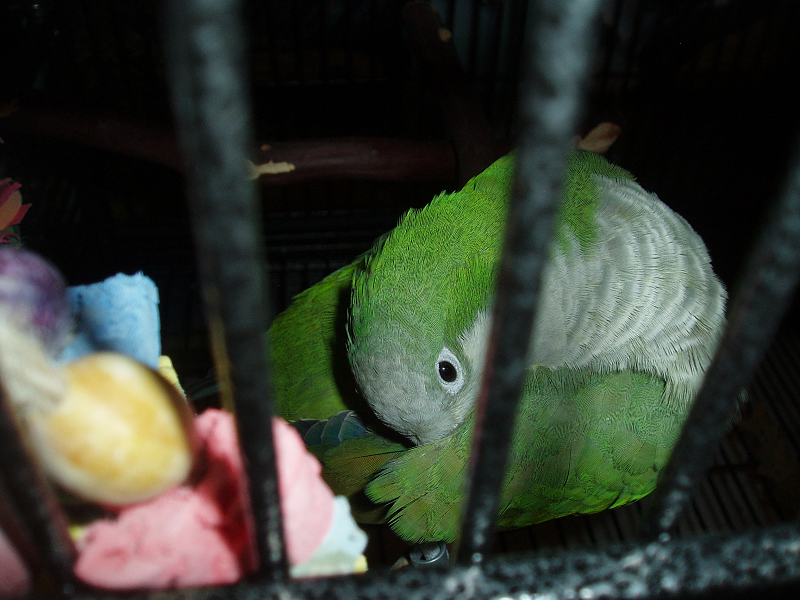 Sammy: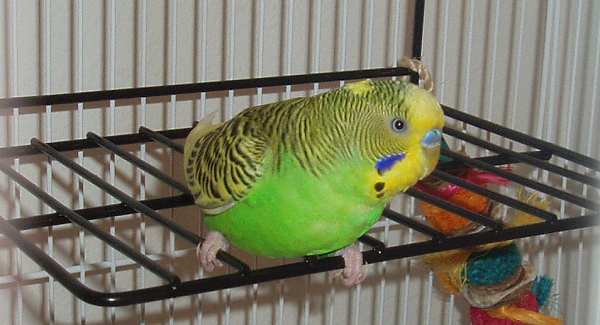 Winter: