Discussion Starter
·
#1
·
it was around the time all my budgies quieted down for a nap so i decided it was a good time to take some pictures.
This is skitter my whydah song finch.when he is in breeding season he grows a long tail but recently it fell off.i think he feels ten pounds lighter now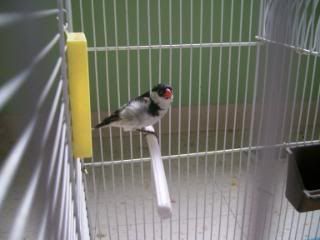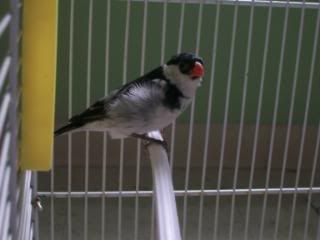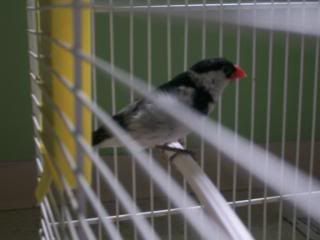 this is buffy.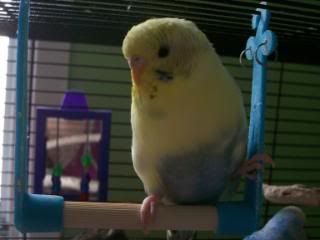 this is prince.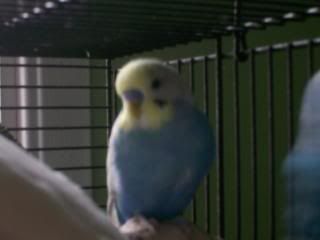 this is storm.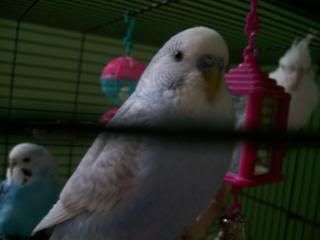 this is baby.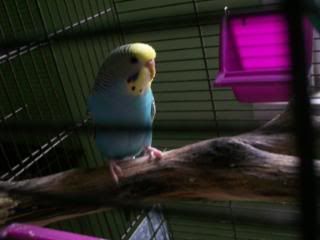 the budgie sitting on the feeder in the back is Mr. Q.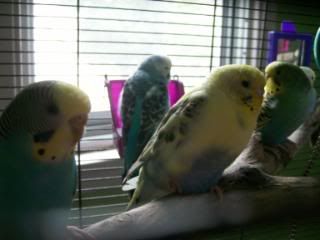 and the green budgie kissing storm is adell.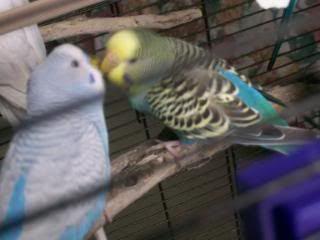 this is my cockatiel mona.she thinks she is a budgie.:lol: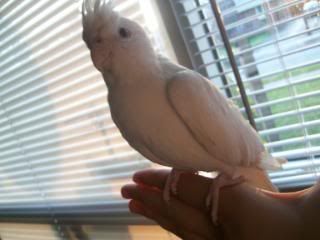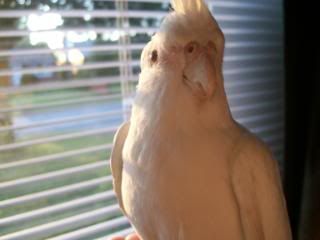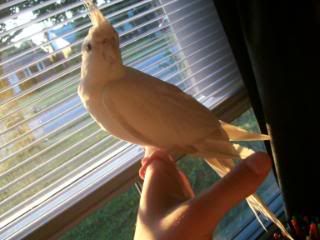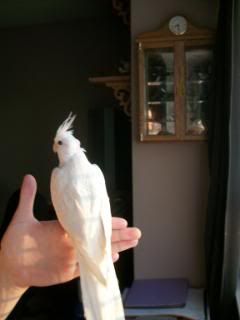 now.........while i was taking pictures.
a little green monster named bingo became jelious of them getting all of my attention.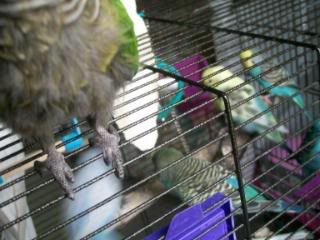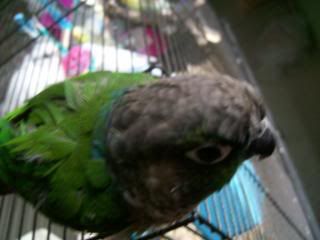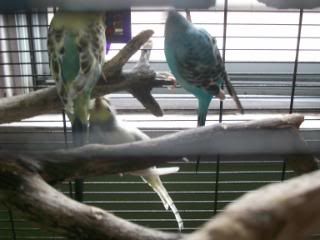 fine dont take pictures of me i have to preen myself anyway.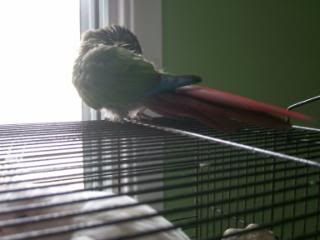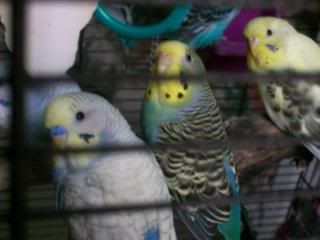 bingo didnt give up.he climed onto my shoulder and preened me head.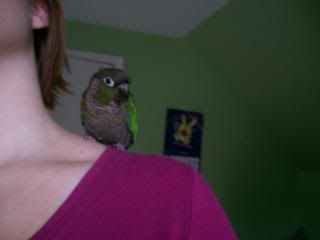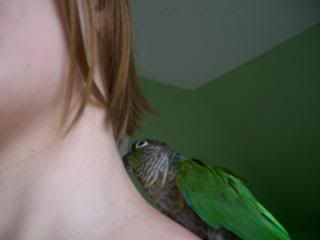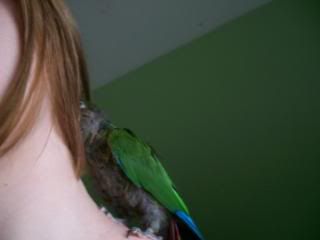 The End