Discussion Starter
·
#1
·
I got some pony beads at my local craft store to make some toys with but they don't say non toxic anywhere on the package. So I was wondering if anyone has used these pony beads before and think they are safe enough to use?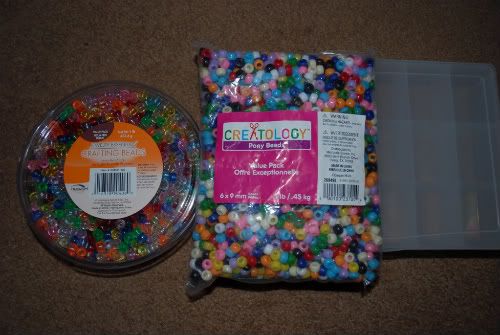 I also saw these things called woodsies
http://www.dickblick.com/products/woodsies-wood-shapes/
They remind me of popsicle sticks but are different shapes, has anyone used these in toys before?
I also seen a creatology wooden puzzel and thought it looked good for a larger birds toy
http://compare.ebay.com/like/190364727197?ltyp=AllFixedPriceItemTypes
has anyone tried using these for destroy toys with their larger birds?
There were so many things that I thought would make good toys but was not 100% sure that they would be safe. Some more of these things include creatology paper shapes, white paper shaped as teddy bears ect. There were brown cardboard type take out containers, aswell as paper mache shapes by darice, that looked like they would make good foraging toys. There was even plain wooden beads but I was not sure what kind of wood it was.
What do you guys think? When you go to a craft store what kind of things do you pick up?