Discussion Starter
•
#1
•
So, I've had my cartoon birb avatar since I first joined this forum (Joined Sep 14, 2018) and was surprised to find the little legs cropped off, and its lil' blue belly non-existent, so I tried reducing the image to fit into the avatar frame, only to discover that enlarging the image was the way to go -- 400x400 pixels.
Since my original image was rectangular, and not square -- some distortion was bound to occur -- the little guy became squat and wider -- but since I was messing with the dimensions of a cartoon birb -- I was OK with this change-around. I went into my GIMP paint program to clean the image up, and decided to color the birb all blue, and pop in a golden patterned background for contrast. I also rounded the corners of my avatar image (because I could do that) and voila! an old birb with a new look.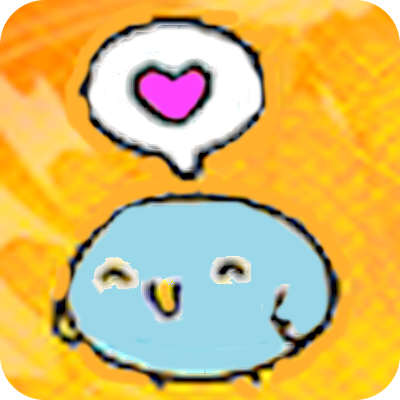 When posted full size, the lil' guy looks a bit out of focus -- but think of this like looking through a pair of very old binoculars at the cuter birds in your backyard.
Kudos,
~Sweet Parakeet