Discussion Starter
·
#1
·
Time I updated on the Baby Galah's. The eldest one is doing great but I have had problems with the younger one. He never had a good feeding response and I think Mum may have had problems with him as well. A couple of weeks into spoon feeding he started refusing to eat from the spoon nearly completely. I gave him 2 feeds to improve and he didn't so I went to using the crop needle and force feeding him. If I had not done this I would have lost him. He is a lot smaller than the elder one as there is about 6 days difference in age as the middle egg did not hatch. This is one of the reasons why he is smaller for a start and I think the older one was hogging the food when they were still with mum. He is improving but it is slow going.
Here they are.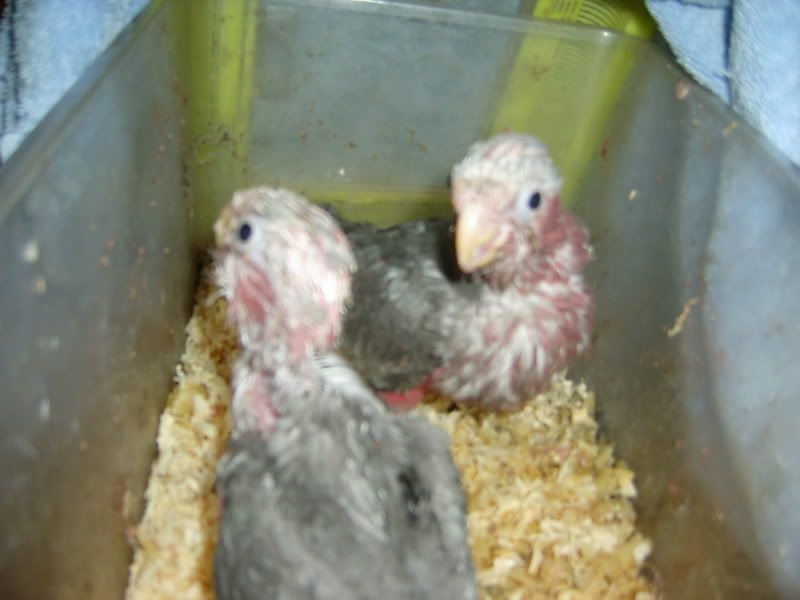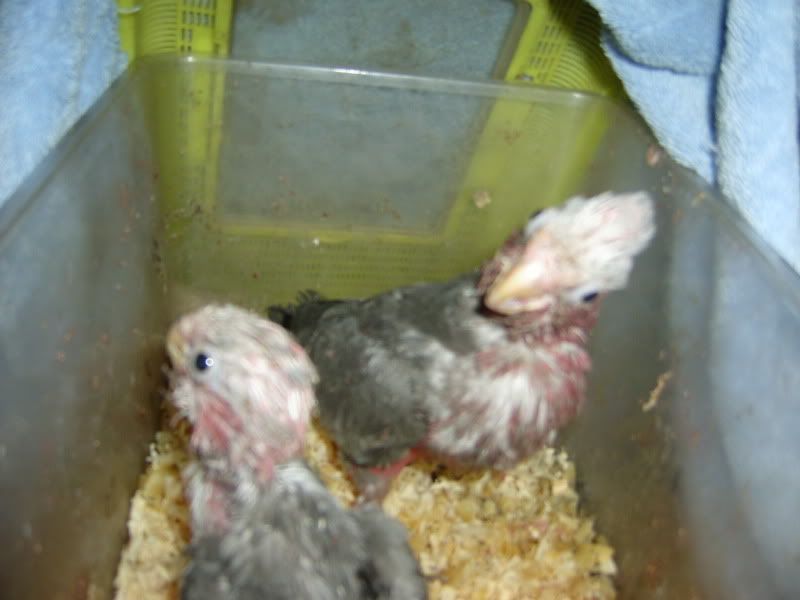 Please excuse the condition of the brooder, these are the messiest Galah's I have ever raised. They were only given a clean brooder last night after they had been fed.
And now for the ring in. I got this guy about 2 weeks ago. He is a part payment for an exchange a friend of mine has done with a mutual friend. Another one of the opposite sex will be coming soon hopefully. He/she has already been blood tested for DNA testing. I think this one is a male, he has the sweetest nature very much like their cousins the Alexandrine. He is going to be a very big boy and is so delightful to hand raise. I wish I was keeping him but further down the track when he and his mate breed I will be getting a baby from them. He is a Derbyan. They have a temperament very similar to the Alex but I believe puberty is not so severe with them. At about 12 months to 2 years the hen's beak will change colour to a solid black. Apparently they among the best talkers of all the parrots similar to the Amazons. Here is the baby, he is about 6 weeks.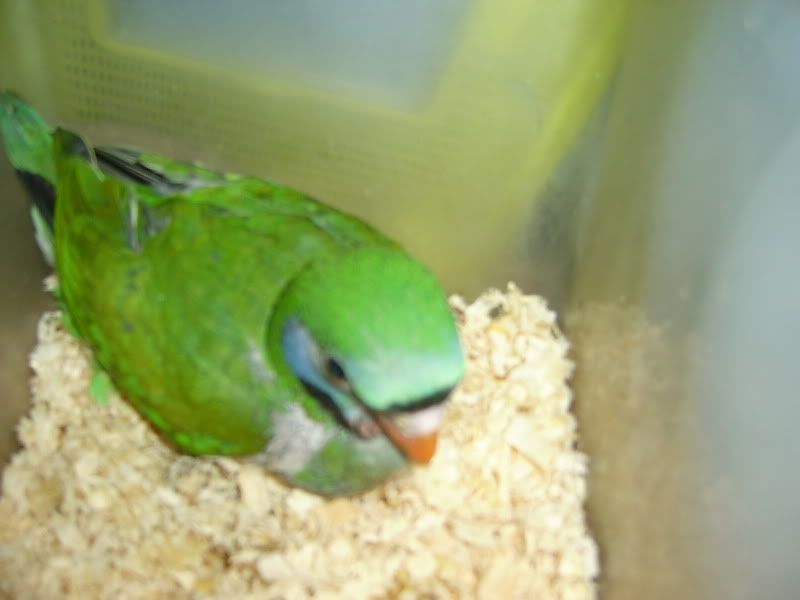 Hope you enjoy them.