Discussion Starter
•
#1
•
hi everyone, i haven't been on since ever, in fact you might not remember me but i'm hoping you'll be able to help me out with this.
to start, i have to go back in time. for about 10 months i have heard a parrot calling in our neighbourhood\backyard. and about 1 month and 1\2 ago the parrot finally showed itself: it's a grey indian ringneck, female, and obviously escaped for sometime. i started putting some seed on the back fence to help it find food since it's winter and it comes fairly regularly. she lets me get as close as a metre to her, but no more. and she calls and chirps when i talk to her. she's absolutely gorgeous!
well today i was putting food out because she was sitting in the nearby tree, but when she started eating, i was shocked to see half her face. only 2 weeks ago it was perfectly beautiful, but now half is disfigured. i can't see an eye and i don't honestly know what is feathers and what is skin and what is gunk and unfortunately i can't get any closer to see!
here's photos:
the good side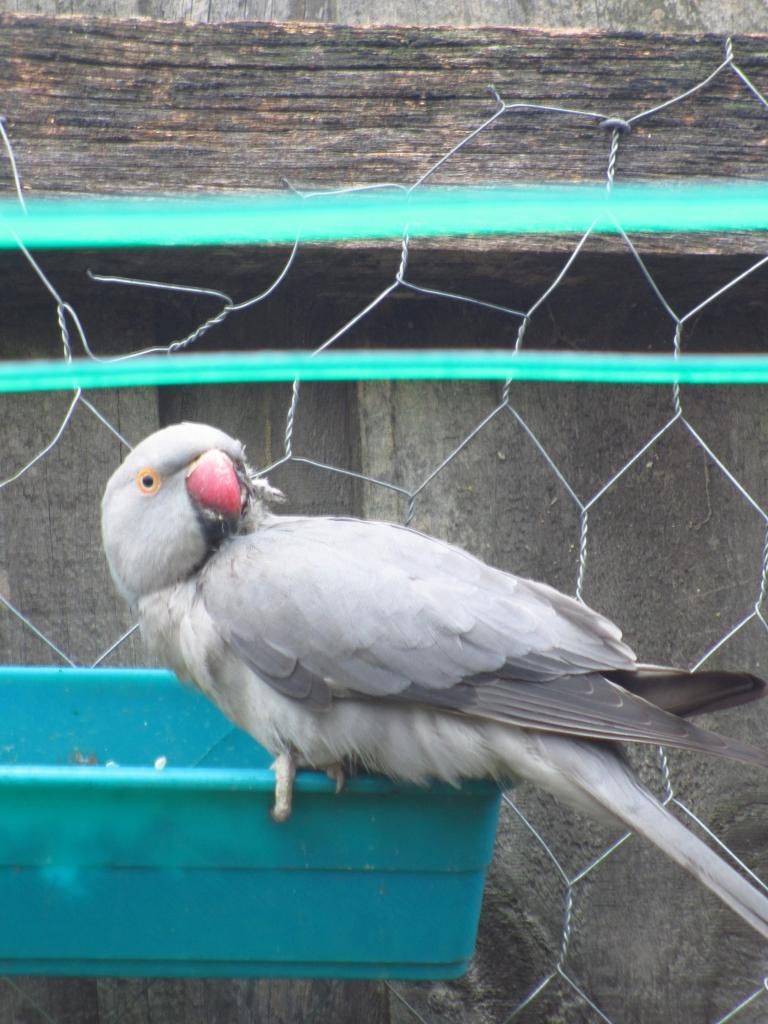 and the bad side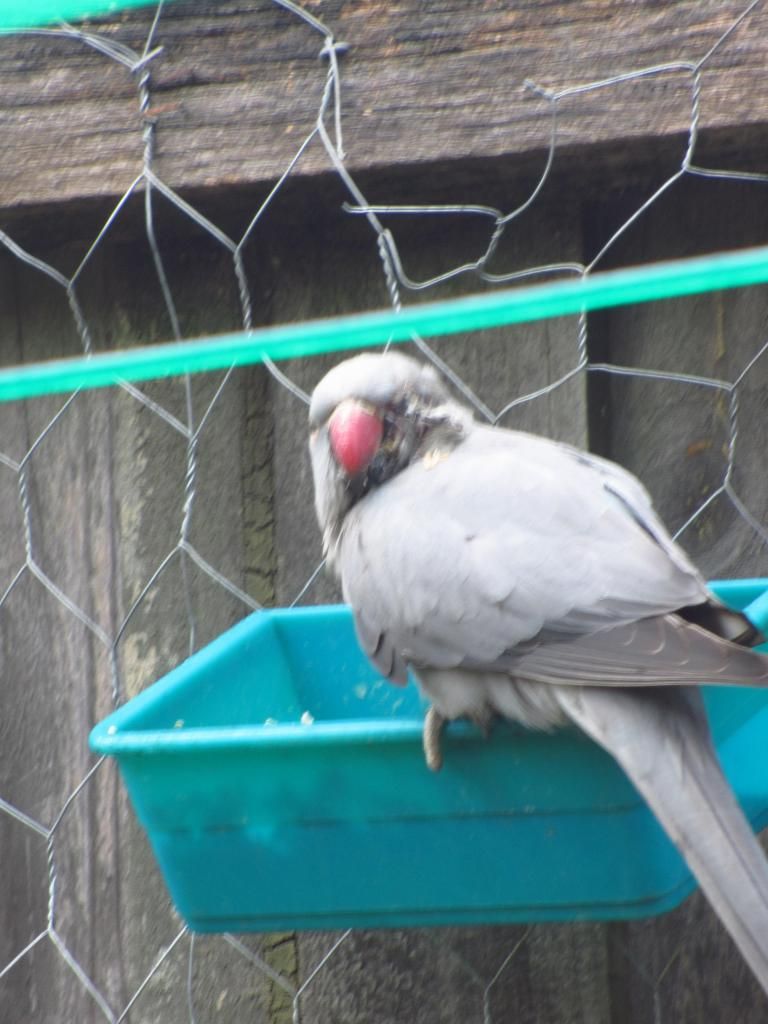 so far i'm thinking it's either parasitical or something eating away at her face, or she's been maimed by a cat or something like that. what do you guys think? is there any hope for her? i feel that since she can obviously only see out of one eye, her survival and flying etc. will be extremely limited! i don't suppose there's anything i can do...