Discussion Starter
·
#1
·
ARGH! I had just written a whole big blurb about my birds and was starting to put in the pics, and then i accidentally clicked away and lost it all!
OK, starting over:
I have only posted here a bit, but realized that I still haven't posted pics of my birds to this site.
I just moved, and I had been very worried about the move, the last time i moved (in mid august- I have had a bumpy year!) Wednesday had a really hard time with it, she lost a lot of weight, getting down to 71g at her lowest, it was very scary for both of us!
Wednesday and zoot are now getting settled in our new place (and I am too!) and they are both doing really well with it this time. Wednesday lost a few grams at first, but gained them back quickly, and is her normal self. This is the first time they have lived with mulitple human housemates, and they are enjoying the attention. I don't have any pics yet of them in my new apartment, but i will take some soon. Instead, here are some from right before the move!
I apologize to members of the Linnie forum to whom a few of these may be repeats. Also, I would like to warn you all in advance that i have some self control issues when it comes to pictures of my birds- yes, there are a lot of them!
Zoot being his beautiful self! he is about 7 months old now, and has completed his first big molt- look how grown up he looks!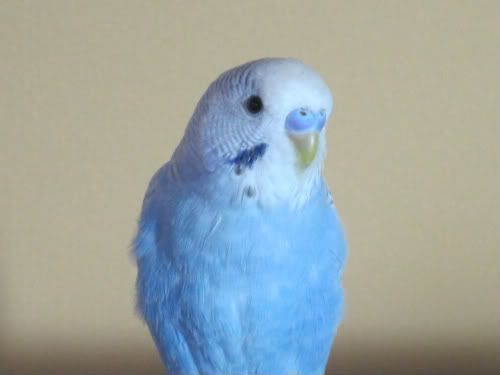 Beauty shot of Wednesday. I really think she was trying to pose!